22 April 2019 - On April 22, Prime Minister of Montenegro Duško Marković met with the leaders of the Orascom Development Holding to discuss tourism potentials in Montenegro and the contribution of the Luštica Bay project to the achieved results in this area.
Prime Minister and the representatives of Orascom Development, led by Chief Executive Officer Khaled Bichara, concluded that Montenegro's tourism is in its stride and that every day the country has more and more tourists. "Investors and projects such as the Luštica Bay make a significant contribution to the good results we have achieved", Marković emphasised at the meeting in Podgorica.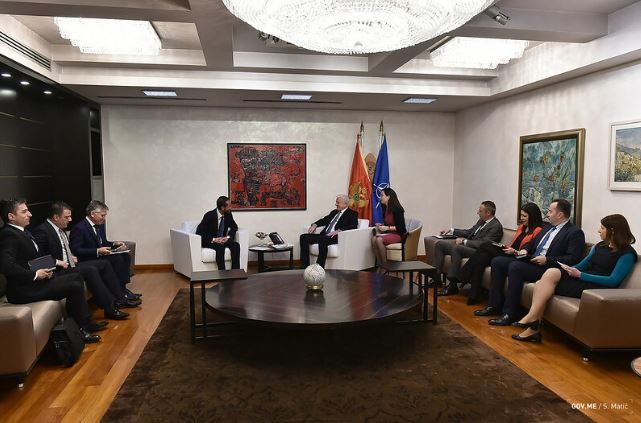 According to the Prime Minister, there is great expansion in the area of tourism. "We had an excellent winter season and we can say that the summer season has started earlier than usual. According to the newest data, there are 29% more guests currently staying in Montenegro compared to the same period last year," Marković pointed out.
He expressed satisfaction with the resort development and the dynamics of the construction works, noting that the Luštica Bay and other major resorts on the coast give a new quality to Montenegro's tourist offer. CEO Bichara thanked Prime Minister Marković for the continuous Government's support, emphasising that without this support the project could not have thrived.
"We could not have achieved anything without the support of the Government. Still, it is also important to point out that tourism cannot be successful without investors such as the Orascom Development, so cooperation is essential," Mr. Bichara stated on this occasion.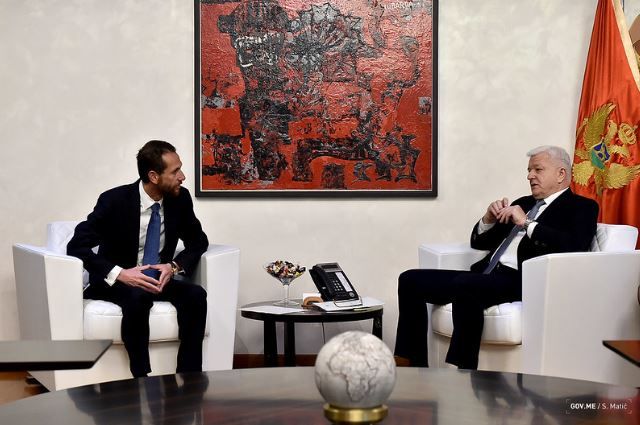 The meeting discussed issues important for the acceleration of the construction works at the Luštica Bay seaside resort, owned by the Orascom Development.
Orascom Development Holding (ODH) is a leading developer of fully integrated destinations, including hotels, residential units and leisure facilities such as golf courses, marinas and supporting infrastructure. ODH offers a diverse portfolio of worldwide destinations covering Egypt, the United Arab Emirates (UAE), Oman, Morocco, Montenegro, Switzerland, and the United Kingdom. The group operates a total of 33 hotels with 7,177 rooms and controls approximately 101.0 million sqm of land.
Luštica Development AD was founded in 2008 as a joint venture between Orascom Development Ltd. (90%) and the Government of Montenegro (10%). The project site is an inspiring, wonderfully secluded area along the Luštica peninsula, where rolling hills cascade down to an idyllic coastline. Its 690-hectares will be sensitively developed into a fully-integrated, new town in Montenegro with state-of-the-art infrastructure. It will mark the most significant investment in Montenegro yet (1.1 billion Euros) and after completion will host a few thousand residents, more than 1000 apartments, more than 500 villas and townhouses, seven hotels, two marinas, a signature 18-hole golf course and a range of public facilities including a school and medical facility.