Montenegro is a country of spectacular wild beauty, and whichever way you turn, the chances are you will be met with a view that literally takes your breath away.
Of course, there are different levels of comfort and adventure when enjoying those views. A sunset cocktail overlooking the Adriatic is one popular way to enjoy the spectacular coastline, but for those who are a little more daring, why not check out the very unique views offered by a little paragliding over Budva and the surrounding regions?
Budva's stunning old town and wonderful bay as you have never experienced it before, with a 20-minute tandem paragliding flight with trained instructor, to see the town below from the ultimate bird's eye view.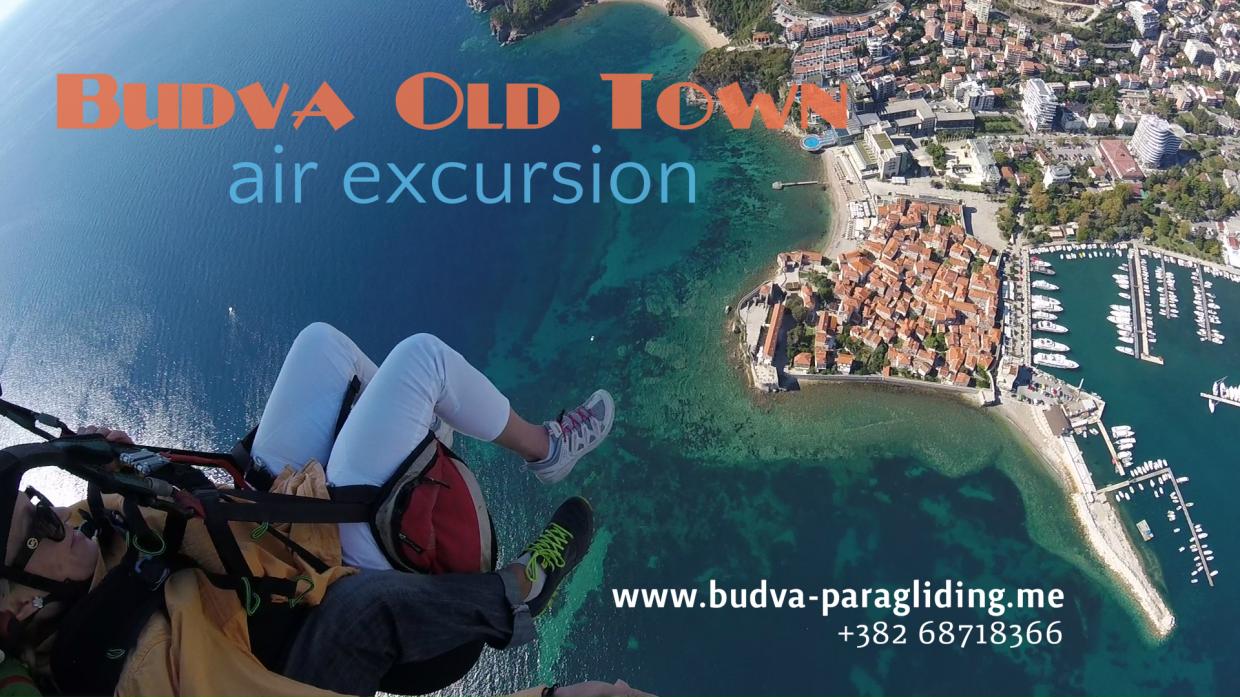 While individual itineraries can be customised, the standardised offer of the experienced Budva Paragliding team is a 20-minute flight over Budva.
Paragliding take-off is carried out from the top of the mountain massif Brajići at an altitude of 760 meters above sea level. The flight altitude up to 1200 m, and your landing place is in the Bečići-Rafailovići beach. Flight time is about 20 minutes, with the whole excursion taking no more than an hour from start to finish. Price 65 euro.
Want to get a taster before you take the plunge? Check out the video below, then learn more on the Budva Paragliding website.