11 October 2019 - German public service Norddeutscher Rundfunk recently broadcasted a report on Montenegro entitled "Montenegro - From the Black Mountains to the sea" (Montenegro - von den schwarzen bergen zum meer).
The author of the show, Torben Schmidt, began his journey by night train on the border with Serbia. From Bijelo Polje, a small town with socialist charm, Schmidt goes on a journey through the mountains to the sea. "The railroad through the Dinaric Mountains, over serpentines and bridges to the coastal town of Bar, is considered to be the most beautiful railway in the Balkans. As the so-called Tito's Railway, it was the pride of Yugoslavian railway architecture," says the author.
The show states that Montenegro owes its name to the Black Mountains. "In the country, you can find steep cliffs, deep gorges, picturesque lakes, Orthodox monasteries, Venetian architecture, sandy beaches and even a fjord like in Norway. Three climatic zones pass through the Adriatic, as large as the German region of Schleswig Holstein. Residents still have to find their way between the challenges of the post-socialist squad, the lavish Balkan sentiment and the chance of a still undiscovered tourist destination in Europe," says Schmidt.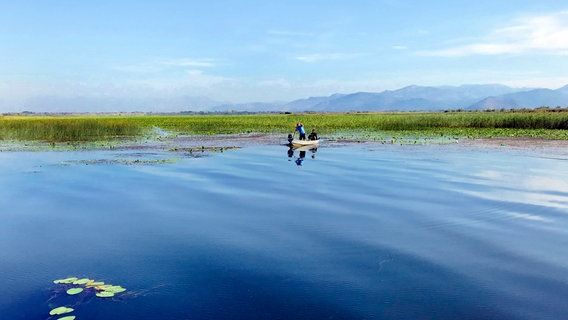 After the railroad trip segment, the film presents a passionate mountaineer, Milan Radović, who, as the first Montenegrin to climb an eight thousand meters peak, still proclaims Montenegro the most beautiful country in the world.
In the rock monastery Ostrog, which was a refuge for the locals during the Ottoman siege, the author talks with a young pilgrim; and on Lake Skadar, he interviews an ornithologist who has devoted himself to the protection of the pelicans. Finally, the Schmidt reaches the Montenegrin coast and gains insight into the lives of Montenegrin fire-fighters and a local water polo coach.
The National Tourism Organization of Montenegro supported this project of the German production company Elbmotion pictures from Hamburg, whose representatives visited Montenegro last year.
Get more information on why and when you should visit Montenegro at TMN's dedicated page.