01 August 2019 - Azmont Investments, developer of Portonovi, is delighted and proud to announce that August 1st will see the start of the operations of Portonovi Resort Montenegro, set to be one of the most prestigious resorts in this part of Europe.
Situated in one of the most beautiful spots in Boka Bay (Kumbor, Herceg Novi), Portonovi is comprised of 26 hectares of exclusivity with over 1.8 kilometres of beachfront access, delivering 214 residences with a variety of tenure in its first phase.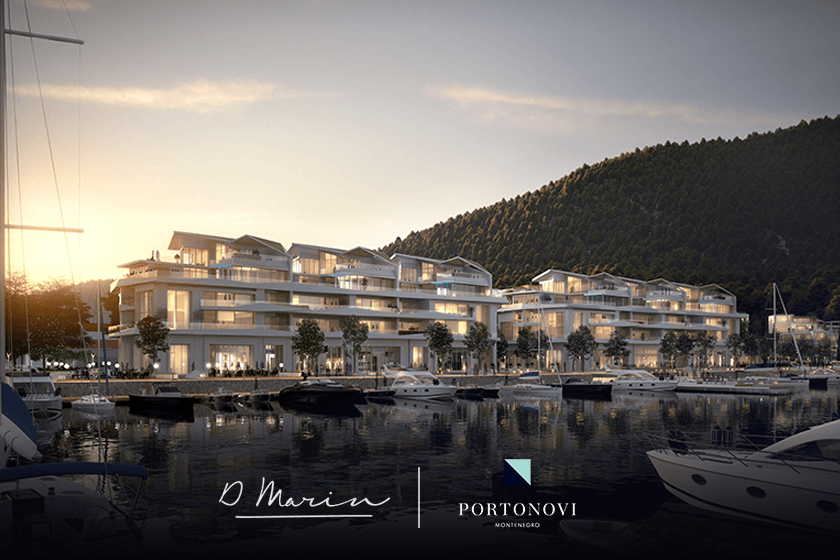 As its main message to the world says, Portonovi Montenegro Essence, this unique place embodies all the moments, details and virtues that Montenegro as a country offers, both visible and known, but also hidden and undiscovered.
Azmont Investments, the main investor to Portonovi, believes that what makes Montenegro truly magical are its people, its untouched nature, its long history and diverse culture which welcomes visitors, travellers, nature-lovers, artists and like-minded people from all over the world. To add to this, they are very happy to start the resort operations this year and have it alive before completing everything, at the same time looking into the grand opening next year.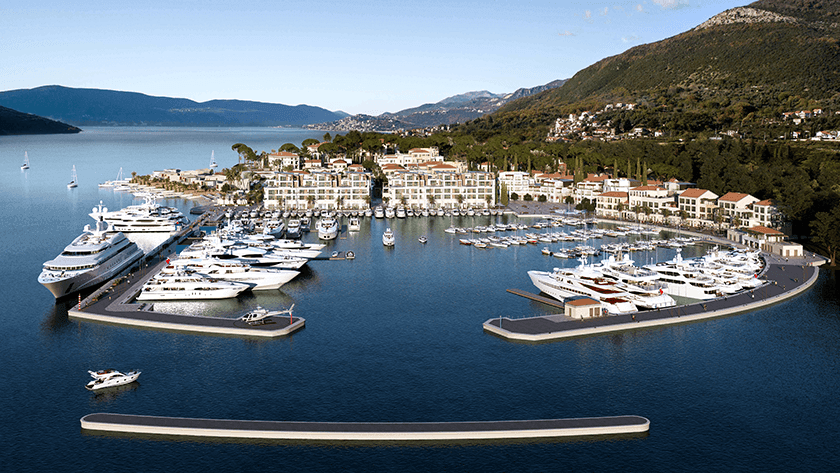 Portonovi will provide the very best in service and understated luxury and world-class amenities that include deep-water D-Marin Portonovi Marina already welcoming its first guests, Europe's first One&Only and Espace Chenot Health Wellness Spa which are to open in 2020.
The Resort's architecture has been inspired by the authentic charm and character of traditional Boka Bay villages and holds a strong connection with the sea. In Portonovi, no two experiences will be the same. At every time of year, and from daytime into evening, there will be something new to delight your senses: foods to taste, sights to excite, and new people to connect with.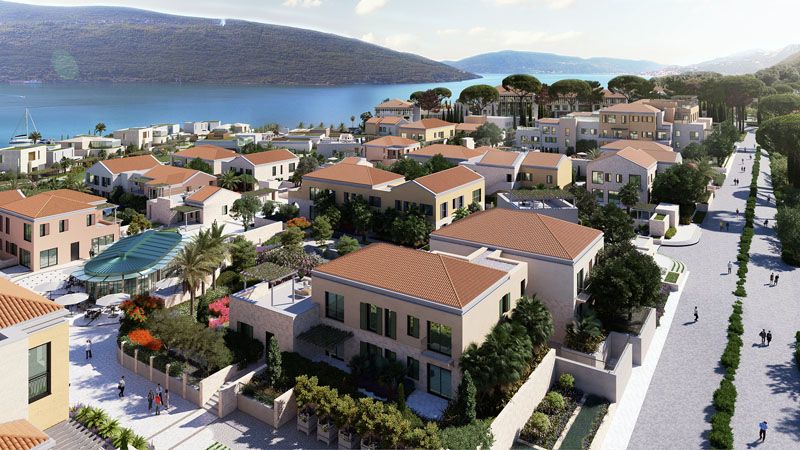 Azmont Investments invites all tourists, local and foreign, to enjoy the bespoke experience at their Portonovi Beach Club with its amazing summer menu and carefully selected bar offer. First restaurants, cafes and an Italian gelateria will be a perfect blend of everyone's August delights. Additionally, as of August 1st, Portonovi guests will enjoy the service of the check-in/check-out border cross procedures within the D-Marin Portonovi Marina. Throughout 2019, new brands, places and services will be enriching the Portonovi Montenegro Essence experience - waiting for individuals to indulge.
Find more information on places to visit when you travel through Montenegro at TMN's dedicated page.