24 February 2019 - Connections from Barcelona to the Balkans are becoming even more diverse as Ryanair launches a new route to Podgorica in June 2019.
Montenegrin Airports have invested enormous effort in order to establish the direct Podgorica - Barcelona line, bearing in mind the fact that the Pyrenees peninsula is one of the most significant markets in Europe.
Danilo Orlandić, Montenegro Airports' executive director, started negotiations for the establishment of the aforementioned airline at a meeting within European Aviation Forum, Connect 2018.
"As I said earlier, we took a proactive approach and established contact with companies within markets that we think are not open enough. One of the most important markets is the Pyrenees peninsula and having in mind all factors, we decided to do everything to establish the direct line Podgorica - Barcelona," Orlandić told CdM.
The European Aviation Forum, Connect 2018 gathered more than 500 representatives of 65 airline companies and 250 airports who visited Georgia's capital city of Tbilisi to discuss aviation challenges. During the three days of the Forum, the delegates of air companies including Royal Dutch Airlines, Gulf Air, Wizz Air, Ryanair, Ukraine International Airlines, Turkish Airlines, and many others have discussed existing and expected challenges in the field of air traffic, and have provided grounds for cooperation between airlines and airports for new flights.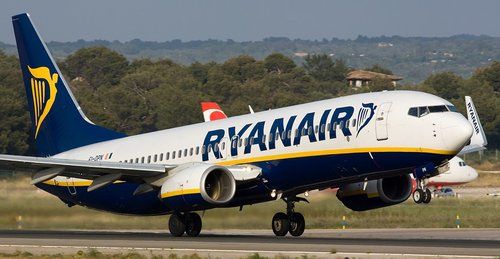 As CdM reports, according to the agreements established at Connect Forum and further negotiations, the direct airline Podgorica-Barcelona will be established from June 2019. Flights will be organised once a week and from October two times a week.
The Podgorica - Barcelona airline will be run by low-cost company Ryanair, with which Montenegrin Airlines has already reached an agreement. Previously during the Forum, MA also negotiated with companies Vueling and Iberia.
As CdM learns, the significance of this line is enormous, as Podgorica Airport will be the only airport in the region that will be connected to Barcelona throughout the year. Other airports have seasonal lines with the capital of Catalonia, so Podgorica will be the point of uniting this part of Europe with Barcelona outside the season.
This is the first direct airline linking Montenegro and Spain.