12 February 2019 - Have you already made plans for the holiday of love? With Valentine's Day coming up, TMN gathered some information on local restaurants and places in Montenegro offering deals for the special occasion.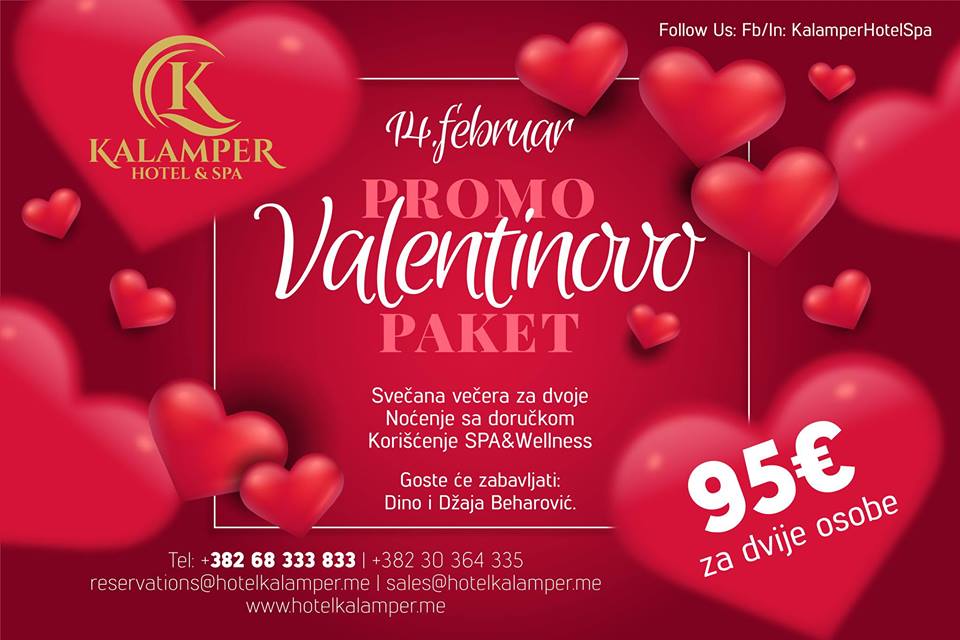 Kalamper Hotel & Spa
As the love holiday approaches, Kalamper Hotel & Spa has prepared a special offer for all individuals interested in spending time with their loved ones at the shores of the Adriatic Sea. Special offer includes gala dinner for two, bed and breakfast in a room with a sea view, a free pass to SPA & Wellness Centre, free pass to the gym, free parking, welcome drink in the room (coffee, water, tea) and early check in with late checkout. Guests will be entertained by Dino and Džaja Beharović. Price per package is 95 EUR for 2 persons. For those who want to reserve dinner only, without an overnight stay, the price is 20 EUR per person. Drinks are not included in the price.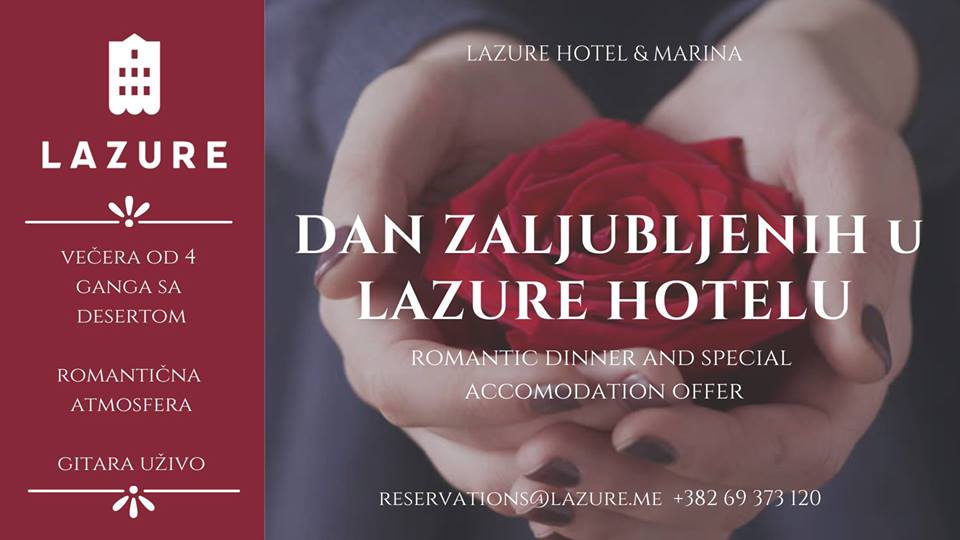 Lazure Marina & Hotel
Don't miss the special offer for St. Valentine's Day of Lazure Hotel! The offer includes four-course dinner with dessert and Prosecco and the price is 33 EUR/person. The second offer includes a romantic night at Lazure Hotel: a bottle of wine and fruit on arrival, tasty breakfast served in your room and late check-out. The price is 111 EUR for 1 night/room or 190 EUR for 2 nights/room.
Chef's Menu for this Special Day includes warm asparagus with egg white, beetroot sauce, and parmesan chips; risotto with forest mushrooms and deer confit; Wellington steak with grated potatoes, local herbs and demiglace sauce; chocolate soufflé with strawberry surprise and a glass of Prosecco. For reservations please call +382 69 373 120 (Viber) or contact the Lazure Marina & Hotel via Facebook.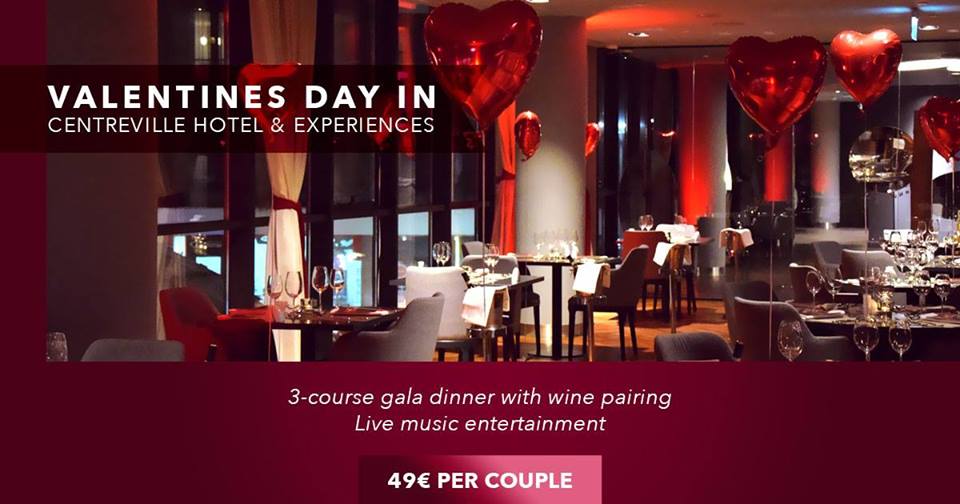 CentreVille Hotel & Experiences
Celebrate Valentine's Day at the CentreVille Hotel & Experiences! 3-course gala dinner with wine pairing & live music entertainment at a price of 49 EUR per couple.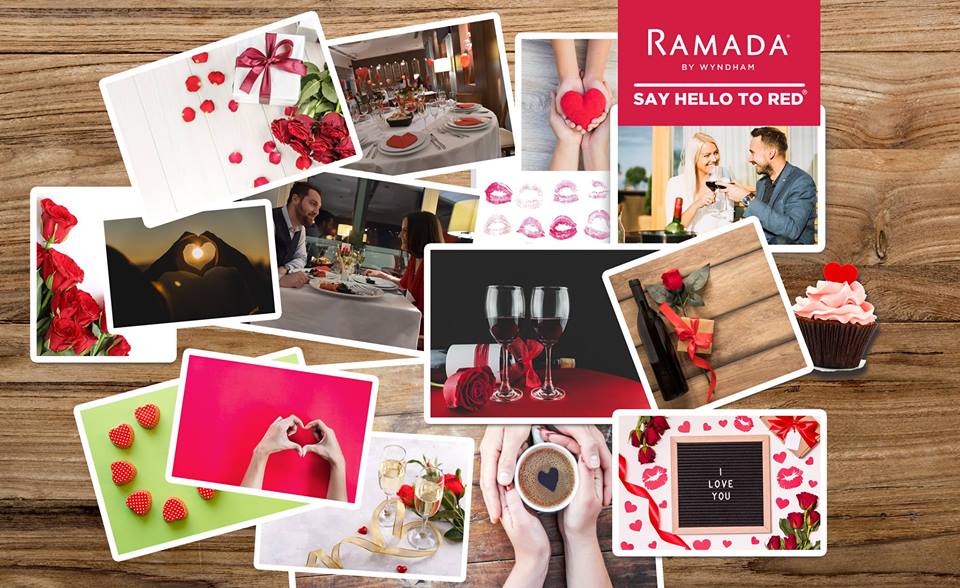 Ramada Hotel
Celebrate love at the Ramada Hotel! Surprise your beloved person with gala dinner; enjoy a welcome drink, with pleasant live music, all at a price of only 16 EUR! Plan your day of love ahead, and make a reservation at the Ramada Hotel by dialling 020-622-623 or via email This email address is being protected from spambots. You need JavaScript enabled to view it..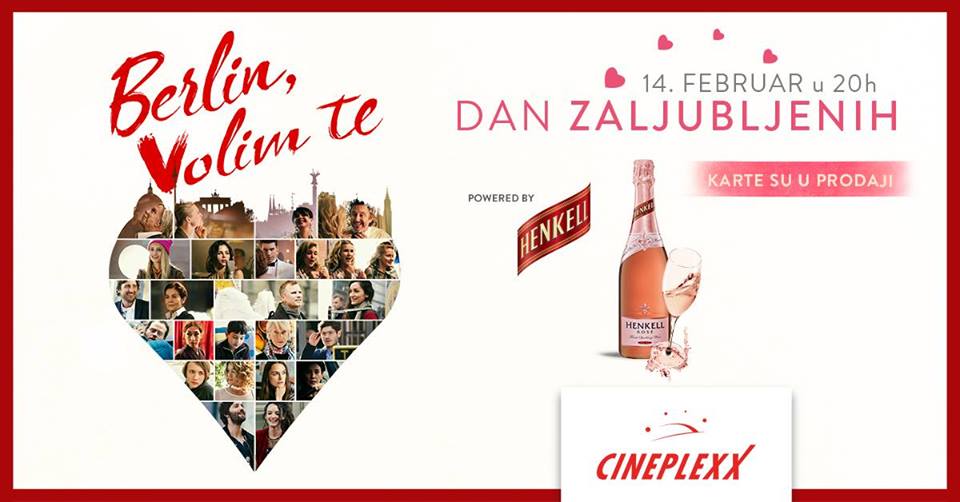 Cineplexx CG
For a different experience on Valentine's Day which will surprise the ladies, spend a romantic evening with a love story at Cineplexx Delta City cinema. The Cineplexx Valentine's Day offer includes tickets for the movie "Berlin, I love you", sparkling wine Henkell Rose and the opportunity to win a prize trip to Berlin for two!
"Berlin, I Love You" is the latest film from the anthology series The Cities of Love, launched in 2006 by Emanuel Benbihi. The previous sequels told romantic stories happening in Paris, New York and Rio de Janeiro. Each film consists of a maximum of 10 episodes illustrating the universality of love in big cities around the world. The premiere is scheduled for 8 pm, and the tickets are on sale at the sales booth of Cineplexx Delta City cinema. The Cineplexx repertoire will also include movies: comedy "Destination Wedding", " Happy Death Day 2U", "Taxi Blues", "Dumplin", "Mule" and many others.