January 16, 2019 - Cultural tourism and other forms of tourism of particular interest are the first chance for Boka Bay for the development of sustainable tourism, which will not have a seasonal character. "You have to love yourself, your heritage, enjoy what you do, how you live, and share it with tourists," says Dr. Romana Lekic, a doctor of cultural anthropology and a longtime lecturer at the most prestigious communications management and tourism faculties in the region.
Dr. Romana Lekic
works as the dean assistant at Edward Bernays High School of Communication Management in Zagreb and a lecturer on public relations courses in tourism and public relations in culture. For many years she worked as a development dean of the Department of Tourism at VERN' University of Zagreb. She teaches as a visiting professor in Slovenia and Montenegro and holds lectures, and seminars on personal development, creativity, creative leadership and nonviolent communication, transformational leadership and group dynamics. For many years she has been a coach and a consultant for tourism and culture, a key expert in many European projects. One of the projects she participated in was the IPA cross-border project SUD SIT- Sustainable development of tourism of particular interest in the area of Boka Bay and Dubrovnik-Neretva County.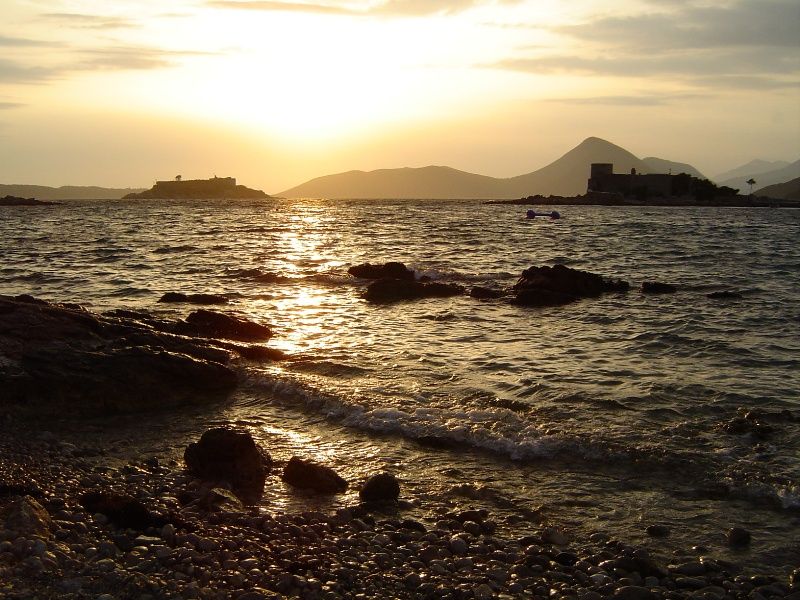 photo by Antonela Stjepcevic
Dr. Romana Lekic talks about new forms of tourism and the potential she has recognized by studying Boka Bay. She speaks of the first steps we need to take to take advantage of
the natural and cultural heritage
that the region abounds and offer it to a modern tourist that travels with the intent to truly and fundamentally experience the space and culture in which he is briefly participating.
"It is about the tourism of the new era, where we actually change a paradigm of classical, massive, still contemporary tourism and we no longer offer the guest a favor, selling him only a bed and some journey, but above all we sell, offer and enable him, to say so, to realize his dreams. We sell him dreams. We sell him his experience, and that experience changes him. He is not a massive guest; it's an individual guest who will travel twelve months a year, who will be part of the local community. He wants to experience the local community differently. And in that sense, it is sustainable tourism. You do not have to do anything new or change anything, to attract the tourists. You have to love yourself, your heritage, enjoy what you do, how you live and share it with tourists. It works very simply. However, the biggest problem is how to change the set of the mind so far, where the tourists experience us altogether different. We still link tourism to a bus, a group of 50 people, which is a stereotype. So we have to remove stereotypes. It is tourism of small numbers, but tourism where it will be very nice to earn. And what is most important to me as an anthropologist, there is no money in the center, but a man in the center. So let's call it human access to tourism. Not only the one who uses the service as a tourist but also the one who provides the service, we all have to be satisfied. We take care of the local population; take care of the local destination, where people who provide the service are equally enjoyable and happy as tourists, which is a significant change. Often, in mass tourism, where a lot of people need to serve, cook a lot, do a lot of laundering, people are the slaves of their job. They are disgruntled, tired, torn, exhausted, and unkind. They are sad, existential blackmail that forces them to live a life they do not want. It is liberation, full freedom at a different level, where you have two people who will work with you for seven or ten days to do what you like most. Wherever we can come into contact with tourist through the universal language, which is the language of the soul, we open completely new opportunities and earn from that. Imagine being able to convert into profit, enjoy something, be happy and satisfied, and some still pay for it," Professor Lekić explains the essential difference in approach when it comes to tourism of particular interest to classical tourism that still prevails in Montenegro's offer.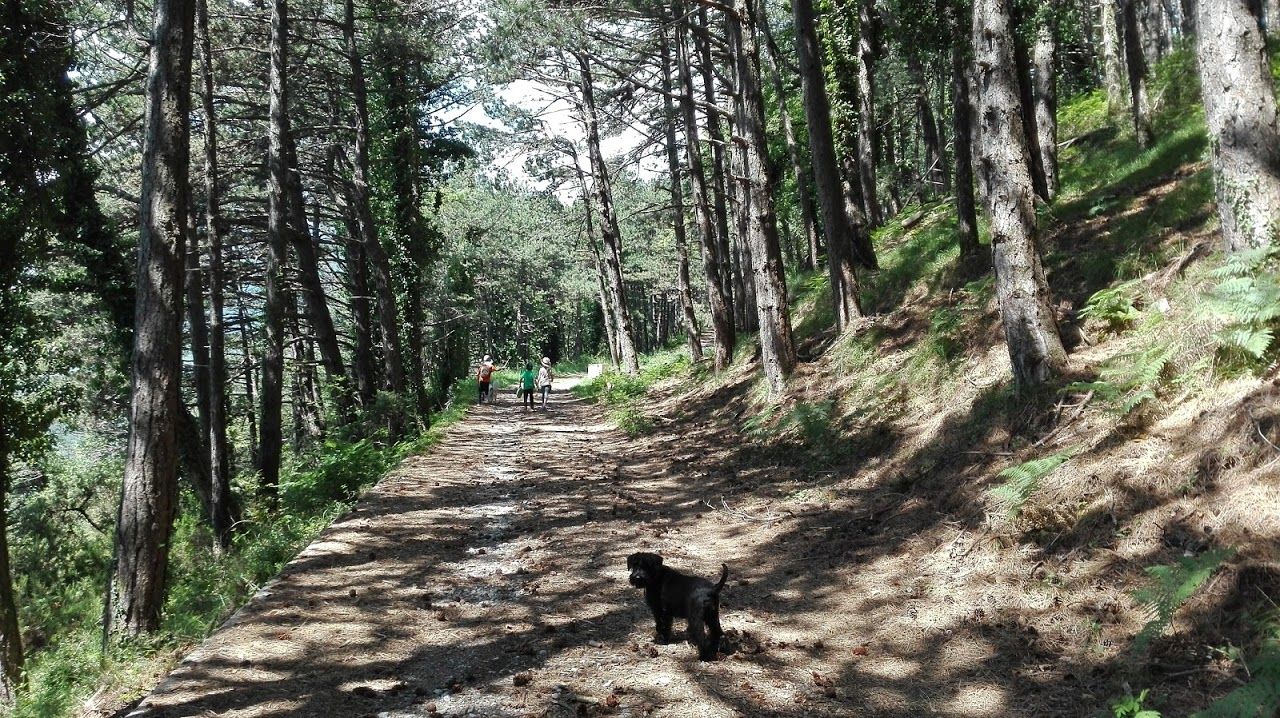 photo by Antonela Stjepcevic
What is essential at the very start of thinking about creating such a tourist offer is to grasp our own identity and the ability to present this identity to others.
"To be authentic, to be honest, so that we could at any moment attract such niggardly guests, we go to great heritage, come to what God has given us, in our nature, and on the other hand, we come to what we inherited from of his ancestors. Everything that has sometimes been neglected, in some attic, in a basement, everything that has a story that has an emotional basis with which we can connect, seems to experience things differently. Then we look at the space itself in a different way. When you communicate with tourists in such a way, you aim to not only give bed and food but introduce it into a completely different world. He becomes a part of your family; actually, we all become a big family together. It is what I'm referring to in professional and scientific literature, an anthropologist, Victor Turner, described. That story is called "communitas." The community is the special feeling of sharing friendship, companionship, love you are experiencing in the new environment, with new people, in a different way. And that experience changes you. It changes and the one who gives. It's a sharing, and there's a kind of spell. Simply-we open to each other; we do the things we love. Sustainable tourism is not just recycling garbage and care not to disturb the eco-balance, but sustainable tourism is doing what we love, respecting ourselves, respecting the other. I cannot be good for others if I torture myself. There are major problems in the local community. People think they have to work hard to be happy. And they have to do something that others do. They kill their creativity. When we can do what we love and put our talents into the function of tourism development, there is the so-called "multiplicative factor." Many stories develop as tourism of special interest. From Star Wars lovers, who travel dressed in costumes, get together, and enjoy their fantasy, but fly, travel by boat, use hotels, etc. We can like it or not, but they are a market niche. Or, New Age tourism, a brand new niche market where people are working on developing themselves. They want healthy food, healthy nature, but they want to meditate, practice yoga, or Thai chi, they want healthy, healing plants from the space they visit. They are all special market niches, and, importantly, they all come outside the main tourist season. They will come to you when you have no one," emphasizes Dr. Lekic.
It is interesting that after years of experience in tourism, as a receptive tourist agency owner, she went to academic circles and her practical knowledge began to be passed on to students through several courses related to animation tourists, the organization of events, cultural tourism.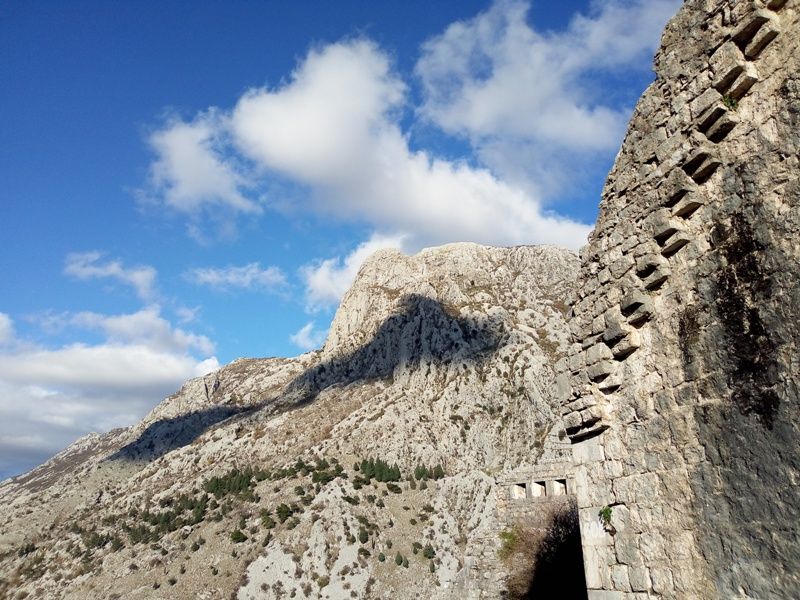 photo by Antonela Stjepcevic
By a multidisciplinary scientific-paced approach and the "storytelling" method, Professor Lekic, exploring the cross-border region, analyzed in which spheres this area has potential when the development of tourism of particular interest is concerned. Stressing the many natural and cultural components that we should adopt for sustainable tourism development as key to the entire space, she has recognized four spheres in which we can immediately start:
"I saw the whole region as a living organism and watched what makes this region unique. What are the comparative advantages that no one has, and you have, as a region? Everyone expected to be in the first place nautical tourism. But no, that's primarily cultural tourism through the intangible heritage, where I then analyzed each segment separately, through gastro-tourism, through rural tourism, through maritime heritage. The story of Bokelian captains, sailors, the Boka Navy, nautical inventions, celestial navigation. So, cultural tourism with its immaterial heritage, rural tourism, biking and hiking, observation of plants, birds and other animals. Of course, nautical tourism is present but more concerning contact with the sea and the heritage. Through sailing, archaeological diving, contact with the old rowing way, old crafts related to the sea, fishing, especially the traditional female night fishing, characteristic only for Boka Bay, with sea flora and fauna, beautiful submersible ships. In that context, I put the sea, because I consider it a too big sin to parcel the sea and issue it exclusively and only through the marina facilities. We sell it as a parking lot. It is an entirely different story, where our sea is an inexhaustible source of inspiration. We then look at the depth, in width. As they say, we put our finger in the sea, and we connect with all those Bokelian captains and seamen who sailed the whole world."
"If you want to have her father's legacy, you have to win it again," quotes Johan Wolfgang Goethe. What are the first steps when the development of tourism of particular interest is concerned? The initiative must start from the inside, from the local community. Professor Lekic answers the question of responsibility for taking the initiative? How to inform and interest people to think about tourism in this way? She agreed it is a challenging task:
"It is, above all, about animating and motivating ourselves. So, if I could enjoy life and that others could enjoy with me, I must first start myself. And it can only be started in a way to activate my talents and do what I like. Because what you like to do, what you enjoy, why you came to this world, you need to do it. It needs to hit the wire, and it needs to create chemistry. For tourists to fall in love with our country, to love it, we must love what we have. If we do not know and do not like what we are, it is unlikely that tourists will enjoy it."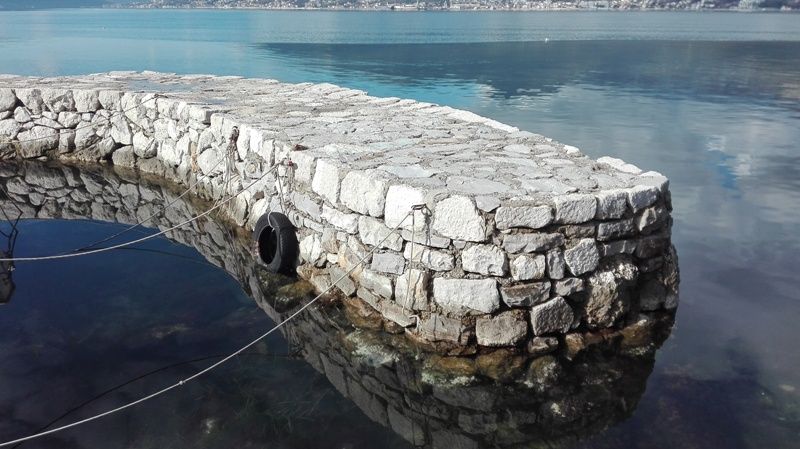 photo by Antonela Stjpcevic
To whom is the responsibility to take over first activities? Are receptive tourist agencies, whether they are local governments, tourist organizations? Professor Lekic is categorical:
"It must be a synchronized action of all actors. We all are in charge of it. When we have a critical mass that is sufficient, small changes can lead to great shifts. The story moves nonlinearly. You have no rules; the rule is that there are no rules. We live in a dynamic system where you start things at one end, and the effects of your action are quite different. We work hard on account of emotions; we connect people to interests, in a way that we naturally use knowledge, planning, design. By me, the first step from where to go is to list everything we have to make so-called "attraction base." Then we will see what we have, what we need to protect, where we need to do more. So we need to make the inventory, and in parallel to this, to do casting where we get people who are interested in being guides, animators, to open their agencies. At the same time, it is necessary to assist, educate and guide them. Then, it is all too synergistic to bind."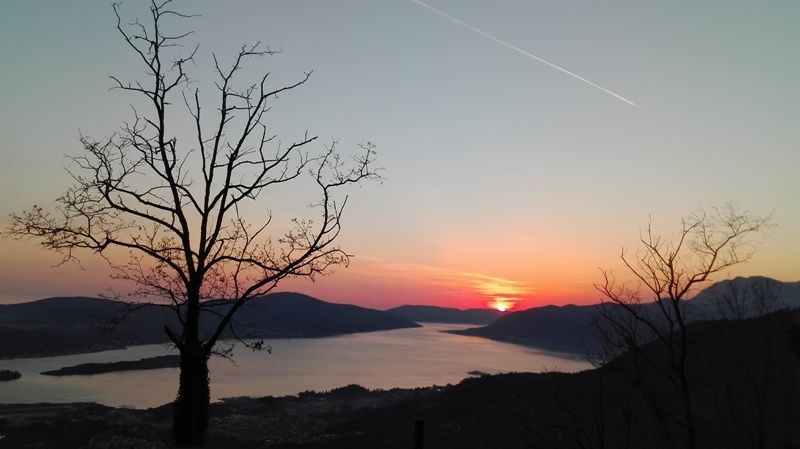 photo by Antonela Stjepcevic
Inventory of the natural and cultural treasures of Boka Bay will be a tremendous job. According to Dr. Lekić, who is familiar to various parts of the world, Boka Bay is the pearl of the pearls. This fact opens the question of responsibility.
"It's a great responsibility. Your natural heritage and climate is something that makes you specific. If you destroy a natural heritage, cover it with concrete, go to mass, quick earnings, you will not succeed in doing this what we are discussing. Creating a touristic base should be approached very studiously, deliberately, using services of experts, and ethnologists, and anthropologists, and tourism experts. Include conservators, archaeologists, and historians. So this is an interdisciplinary work. Architects, landscape architects, all need to work together, synergistically."