15 January 2019 - Relations between Montenegro and Croatia are extremely close and friendly, which is an excellent basis for further deepening of cooperation, especially between local communities, concluded at the meeting held by the Mayor of Podgorica, Ivan Vuković, and Croatian Ambassador Veselko Grubišić.
The Mayor of Podgorica pointed out that Montenegro highly appreciates the fact that Croatia always had strong support on the path of European and Euro-Atlantic integration. Croatia is one of the most important foreign trade partners of Montenegro. "We are pleased that we already have a solid number of Croatian companies here, as well many investments in the field of tourism," Vuković emphasized.
He stressed that Podgorica has experience in cooperation with a number of local communities in Croatia through IPA projects that are thematically diverse - from energy efficiency to wine tourism.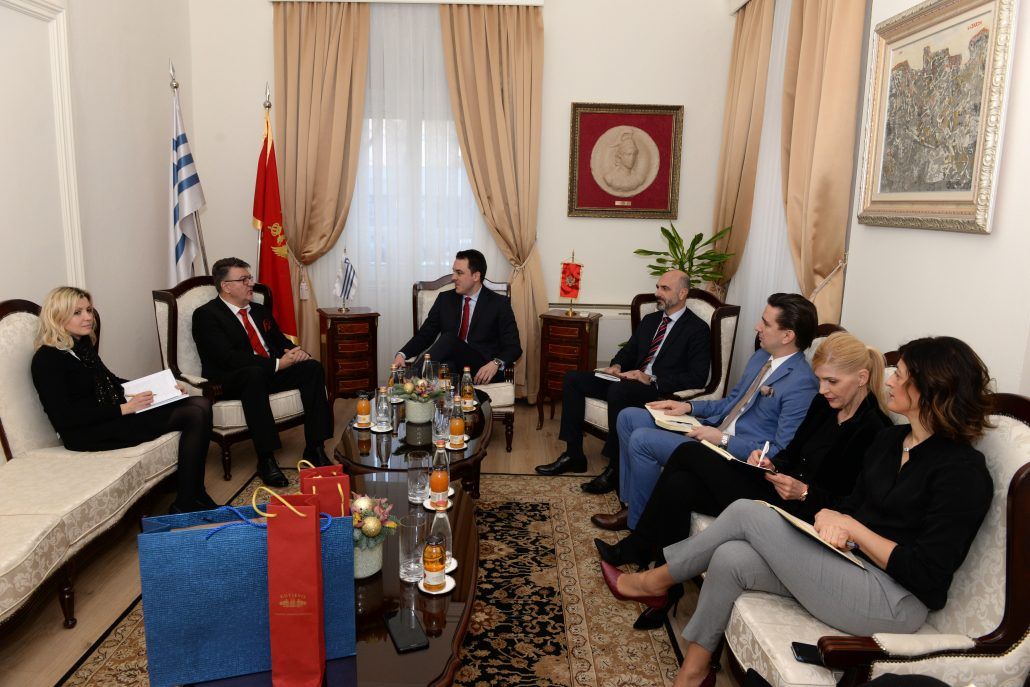 Recalling that the delegation from Zagreb was the first to visit Podgorica after the declaration of Montenegro's independence in 2006, the Mayor announced that the delegation from Podgorica would visit the capital of Croatia in a few weeks. He estimated that Podgorica could make much use of Zagreb's development experience, bearing in mind the enormous transformation that the city has experienced. Ambassador Grubišić agreed with this assessment, stressing that he had already spoken to Zagreb's leading people and that they were ready to share their experiences, especially in the field of tourism.
Mayor Vuković initiated the possibility of re-introducing the direct airline Podgorica-Zagreb, stressing that this would be a significant contribution to the further strengthening of the cooperation between the two countries and the two cities. The Croatian Ambassador said he was keen to discuss the issue with Croatia Airlines, assessing that it would be good to introduce a bound flight with some of the cities in the region like Mostar, Tirana or Skopje.