16 December 2018 - Žabljak must have more hotels with a lot of accommodation capacities, and the winter tourist season must begin earlier. This is the goal that the state, in cooperation with the municipalities and the National Tourism Organization of Montenegro must achieve, as announced by the director of the National Tourism Organization Željka Radak Kukavičić. While the authorities solve problems in the north, fans of snow and skiing do not waste time as they are enjoying ski trails. The problem is the lack of hotels with more significant capacities.
As one of the leading tourist centers, Žabljak has to respond to organized visits by numerous tourists from the region and the world, says Radak Kukavičić.
"We must make sure that Žabljak has a hotel that can accommodate 200 guests," she told reporters, opening this year's winter tourist season on Žabljak.
President of the Municipality of Žabljak Veselin Vukićević says that the plan is to open the hotel "Durmitor" in the next two years, which will satisfy such demands of tourists. Snow has significantly covered Savin Kuk, and it came in the right time since many skiers and tourists arrived in the past couple of days.
"We are aware that it is necessary to solve the issue of additional snow coverage in Žabljak. If there is no snow, there is often no tourists," Kukavičić said.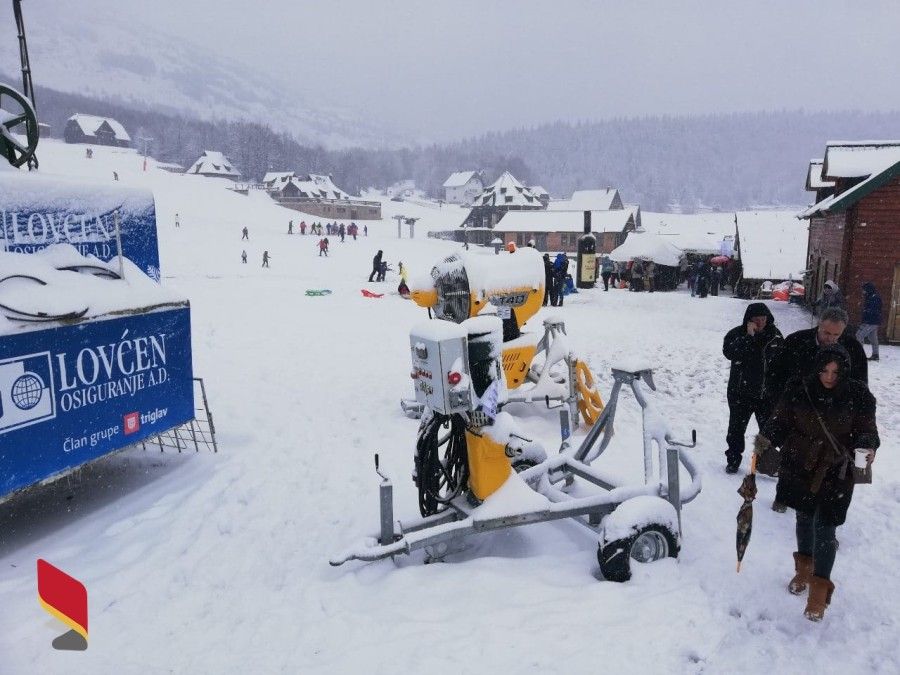 "Savin Kuk has got snow cannon for artificial snow, and the capital project that we are expecting next year will solve the problem, which is also an introduction for the next winter season. The tender for artificial snow cannons will be announced by the end of the year," said Vukićević.
He also added that the municipality is investing significant funds for improving the tourist season and infrastructure.
"Apart from quality, the variety of tourist offer is something that we need to work on more intensely. I want to appeal to winter tourist centers to ensure a comfortable arrival for citizens and tourists. The road safety must be a priority," said the director of the NTO.
Prices on Savin kuk are at the last year's level:
Daily Ski-Pass for adults - 11 EUR
Daily Ski-Pass for children - 8 EUR
Night Ski-Pass - 6 EUR
Season Ski-Pass - 150 EUR
Season Ski-Pass for Žabljak residents - 100 EUR
The National Tourism Organization organized free transportation, food and beverage tasting, and entertainment activities this weekend at Žabljak, and Kolašin, as they announced, is scheduled to be scheduled for the next weekend.
Source: Milica Mandić, National Television of Montenegro