Although Montenegro is internationally best recognized for large investments in tourism capacities and luxury resorts, this tiny country still keeps its potential for a completely different kind of offer - tourism of special interests, and tourism that could be developed on a heritage basis as a driver of sustainable development. One of those changes could be globally growing the market of glamping, or glamorous camping.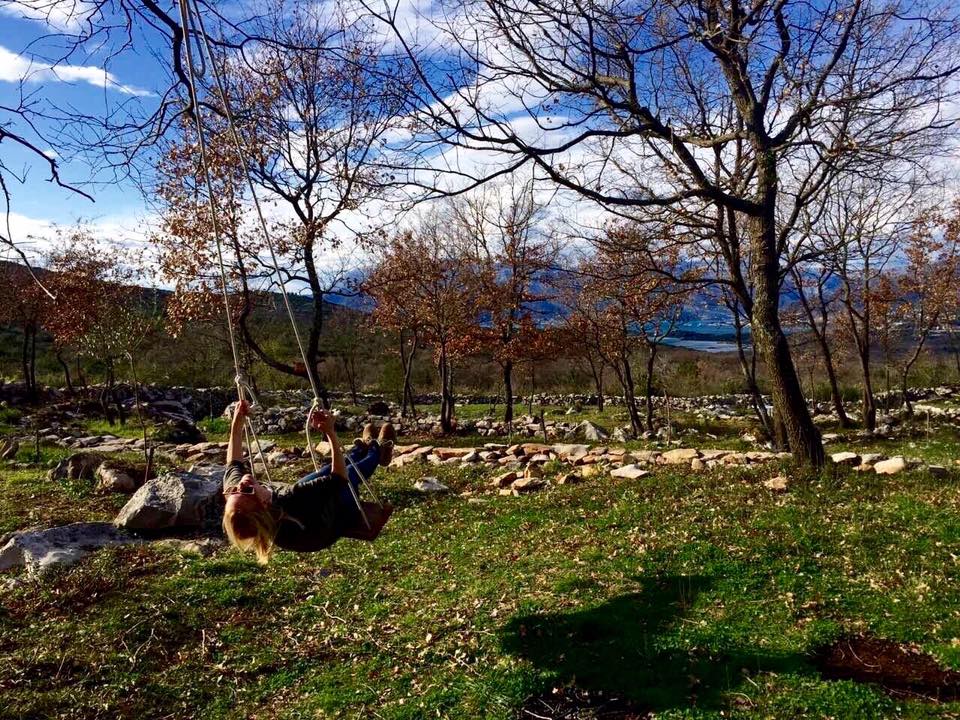 In short, glamping means hosting people in untouched nature with minimum intrusion in the landscape, but, with basic modern living conditions, such as a comfortable bed, hot shower, Wi-Fi. Guess what? We already have some spots like that. Meet village Lješevići, in the Municipality of Kotor.
When you're glamping, there's no tent to pitch, no sleeping bag to unroll, no fire to build. Whether in a tent, yurt, airstream, pod, igloo, hut, villa, cabin, cube, teepee or tree house, glamping is a way to experience the great outdoors without sacrificing luxury.
Glamping emerged internationally and came across the Atlantic over the last decade. Both independent properties and global hospitality brands have capitalized on a jettisoning demand for travelers who want to experience the positive aspects of camping without the "uncomfortable" negatives. Glamping pivots on a high level of service that focuses on the complete comfort of the guests. The amenities found at glamping destinations far exceed any recreational experience of campers. That is what Marijana Žeruga and her family are trying to provide to their guests, coming mainly from Western Europe, but also from other continents.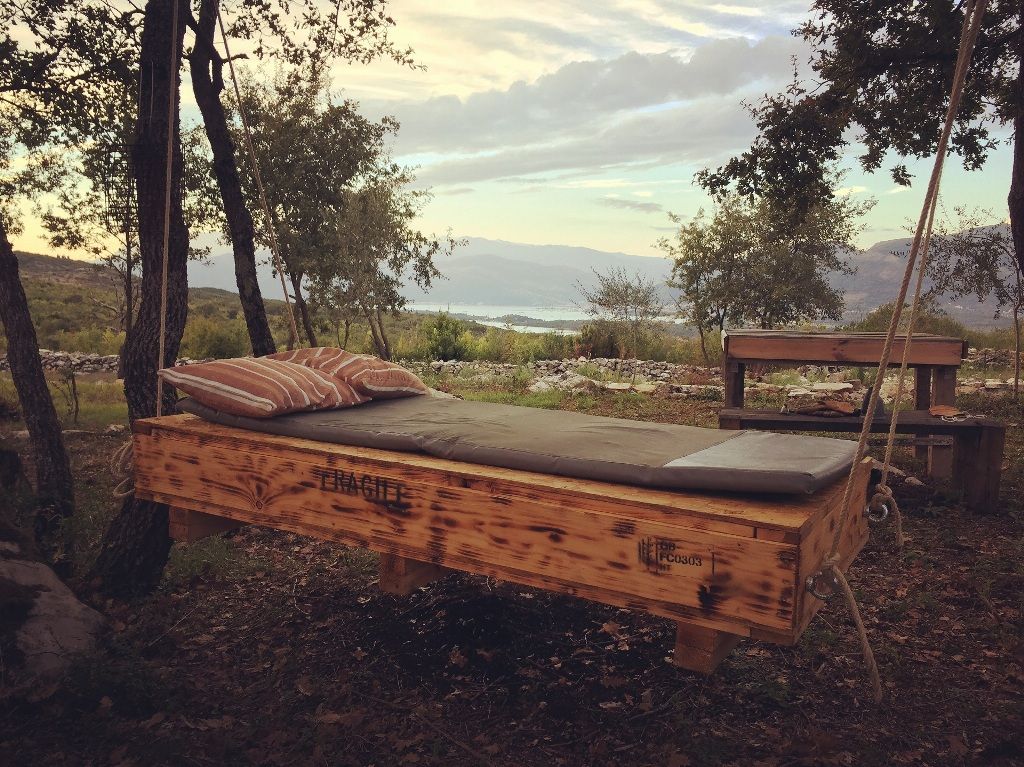 The charming Marijana is running after her baby boy, practicing his first steps on a pretty unfriendly terrain of the former olive ground. As she said, when she first stepped on this piece of land, it was completely covered by bushes and hard to recognize as a once cultivated piece of landscape. She and her husband, nature lovers, wanted their children to experience wild nature, to enjoy fresh air, to feel familiar with plants and rocks. And that is where they've started. Step by step, through the years, they've been giving contours to their paradise. They've saved all old olive trees that could be saved and planted lot of new seedlings. They've reconstructed old stone walls and built new in the old, traditional way, without concrete. And they've started to enjoy the fruits of their hard work, discovering the happiness of their children, playing with leaves and bugs, and making toys of stones. That is where their business idea was born.
Marijana says that her husband had a lot of opportunities to travel around the world and be a tourist, as well as a traveler. But everywhere and always, he was looking for an authentic experience. And now, they want to be those offering guests coming to Montenegro that opportunity - to listen to the birds early in the morning, enjoy glorious sunsets over the Tivat Bay, hike, and bike over the Luštica peninsula, discover wild and hardly reachable open sea beaches, feel like the stars are coming down on the mild Bokelian nights and enjoy it by an open fire.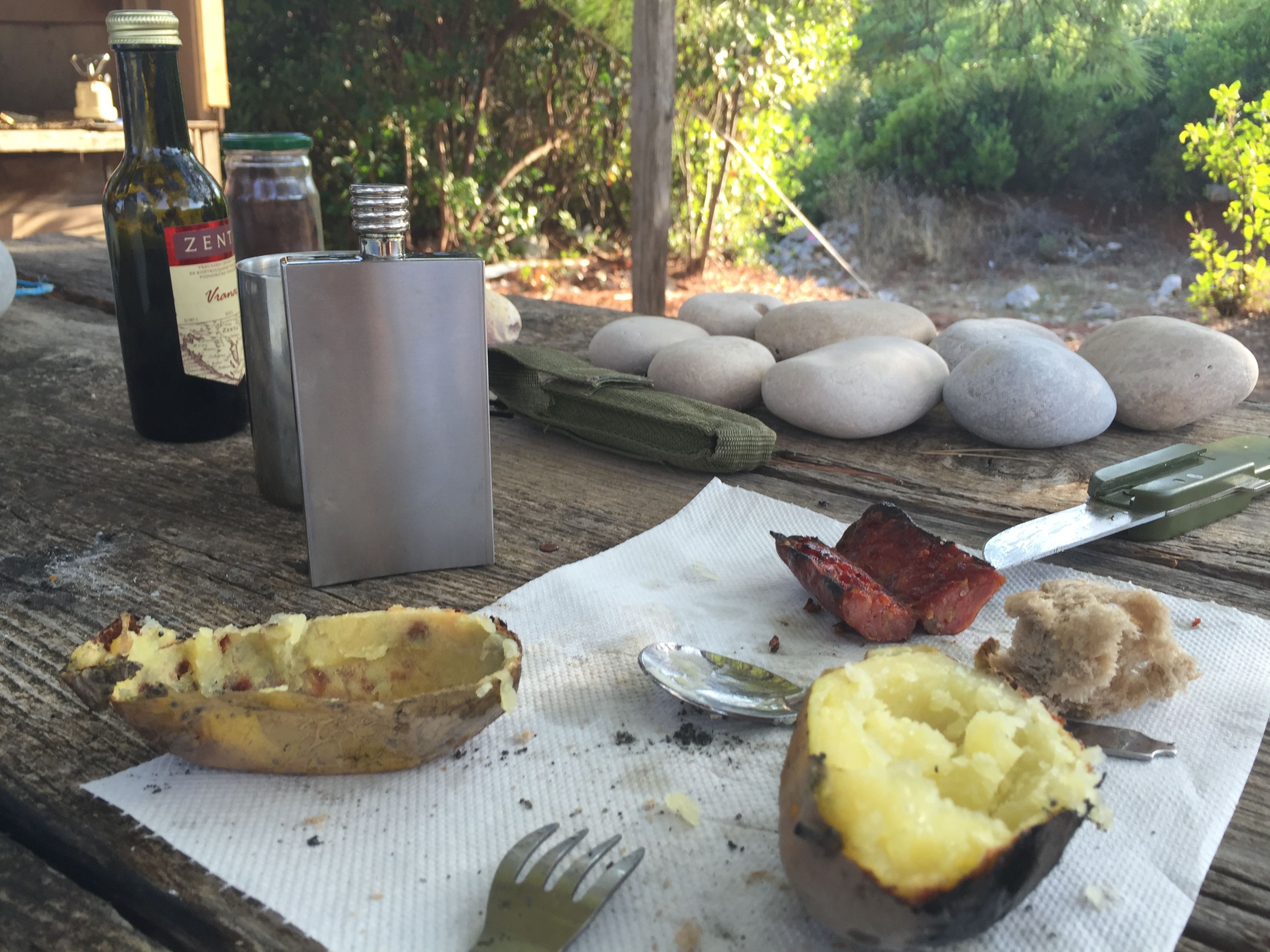 You'll find nothing special on their property - one small cottage, accommodating three people, two tents to be built in the garden if more space is needed, garden furniture made from stone and wood, a lot of olive and wild orange trees. Everything runs on solar power, they collect rainwater, and the 3000 sqm ground is also for organic food planting.
Montenegro is self defined as the first ecological state in the world. It was in the early 90's when we declared to be orientated towards sustainability and green economies to prevent and save the outstanding natural beauties of this country for future generations. A lot of opportunities are already lost. But, if the state recognizes efforts to develop green businesses as this one and support young people willing to invest their time, and money and dreams giving back to the ground and land, maybe we'll succeed in getting closer to being an ecological state.