June 22, 2018 - Nowadays, places for peace and quiet, recreation and true rest are getting harder and harder to find. Cities in Northern Montenegro are rich in extraordinary flora and fauna, which represent an invaluable refuge from the loud chaos of everyday life.
City Park Vodice is located in Northern Montenegro, in a city called Pljevlja. Pljevlja is found in the far north of Montenegro, surrounded by mountains and ridged by the river flows of Tara, Ćehotina and Breznica. It is the third largest city in Montenegro. Some of the activities that are provided by the natural surroundings of the city are fishing, rafting, caving, canyoning, horseback riding, cycling, hiking, mountain climbing, paragliding, camping etc. Pljevlja is recognizable by its rural area, with about 150 village settlements, which is characterized by untouched nature and preserved environment in which healthy organic foods are produced.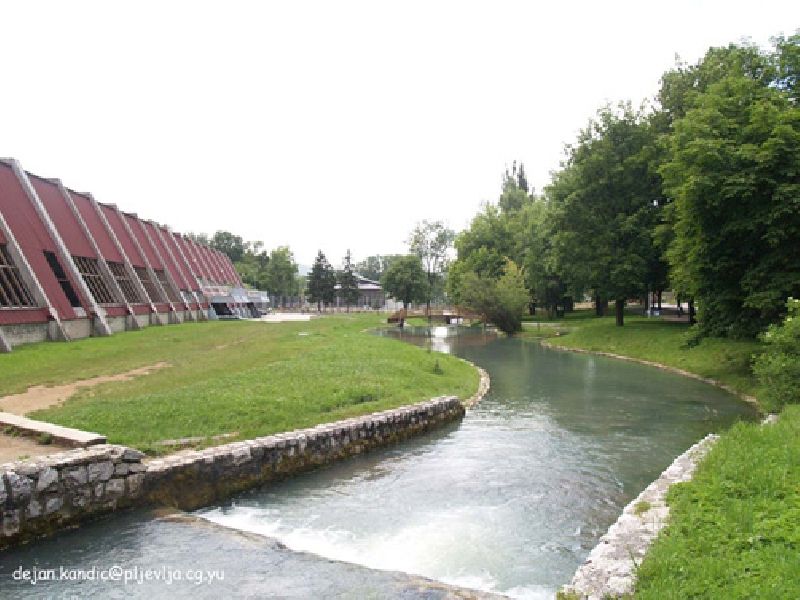 City Park Vodice is a green oasis, and at the same time one of the most attractive places in Montenegro. It was built on the former estate of the Holy Trinity Monastery. The park is surrounded by forests with stunning walking paths, and it represents a true ecological oasis, a green complex with beautiful and lush vegetation. The park is divided into two parts by the Breznica River, on which two artificial lakes and a pond are made. Park Vodice can be the right choice for your refreshment in the hot summer days, as well as the perfect place for romantic evening walks. This harmoniously decorated area contains a city stadium, a sports hall and marked trim, walking and biking trails so it can be defined as a sports and recreational complex in nature.
All tourists confirm that Park "Vodice" is one of the most beautiful parks in Montenegro, with captivating and unique beauty and ambiance, in perfect harmony with its surroundings: forest, artificial lake, pond and old watermill. The park is brimmed with beautiful untouched nature. It is spacious and well taken care of, judging by how clean it is, by numerous holiday benches set up along the park, a large number of bins for waste disposal and neatly mowed grass. There is also a playground with swings and slides for children, a monument dedicated to tailors, a motel, a well-arranged path for those who want a longer stroll through the hills that rush above the park. There is also a trim running and walking path enriched with exercise equipment, and in the immediate vicinity is the sports center "Ada".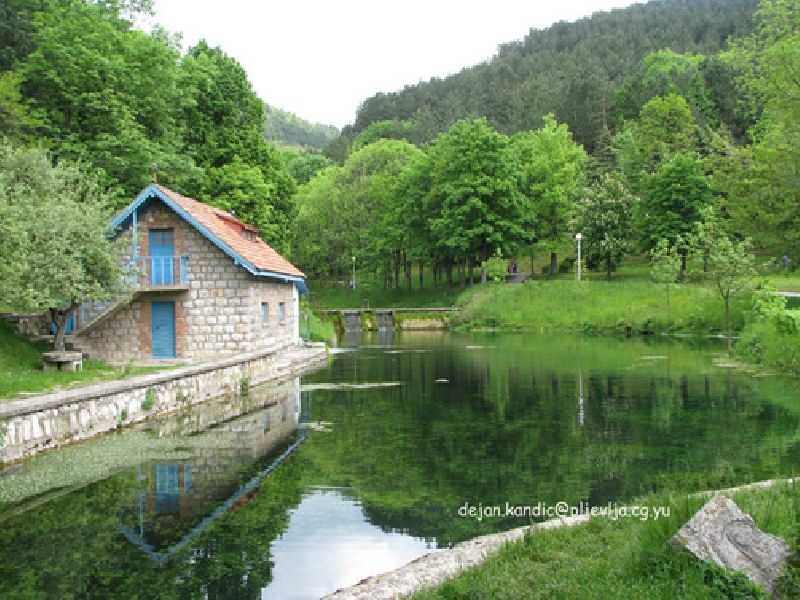 Visitors always point out this park as one of the most beautiful and most recognizable sights of Pljevlja. That's how the City Park Vodice got its nickname "The Jewel of Pljevlja". Our recommendation is, that if you haven't already, you should definitely visit this park. Peaceful sounds of water, the twinkling of the birds and beautiful green areas are all you need for true summer rest.