Originally from Asia, this rickshaw-type of a vehicle has been modernized into a comfortable and silent electric car with advanced options as rain covers and seat heating. There are currently five vehicles (4 seats in each) in the agency's garage operated by professional tour guides who speak English, French and Italian.
Three tour options are offered now. The first is a 2,5h tour starting from Kotor old town through the fisherman villages to the Tivat bay, visiting the Porto Montenegro Luxury Marina and back via the Vrmac mountain. The other two options include lunch or dinner at an authentic restaurant in Prcanj or a picnic in the mountains and lasts approximately 4 to 8 hours.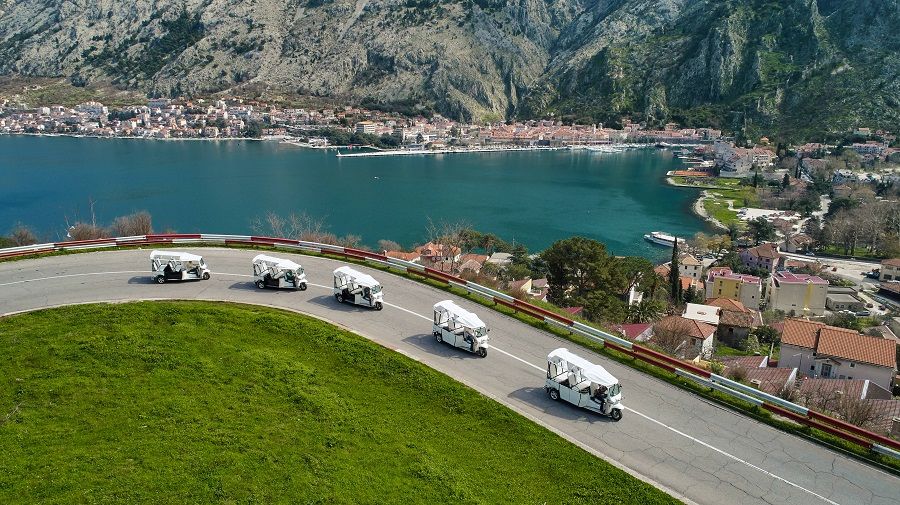 According to the agency, their client feedback is even more favorable than expected: tourists are happy with the comfortable drive (it's just 50km/h), the 360⁰ view and that they can hear their guide clearly due to the noiseless vehicle move. The average tour price is 30 euro per person depending on the options and the number of people.
A smart green tourism solution that until now has been missing in the area may also be an unusual way to celebrate a special event your guests will never forget. For more details please contact the Montenegro Destinations agency.