30 May 2019 - The Montenegrin Cup title race between Budućnost and Lovćen ended tonight with the celebration of FC Budućnost, who managed to secure their victory in the finals with the remarkable score 4:0 (2: 0) at the Stadium under Gorica Hill.
This was the fifth time FC Budućnost found itself in the final of the Montenegrin Cup, and the only time they managed to take the trophy was in 2013.
"Tonight we need the support of every fan of FC Budućnost. That's why everyone should come to the stadium! For Budućnost!", said the announcement of FC Budućnost's management just before the finals.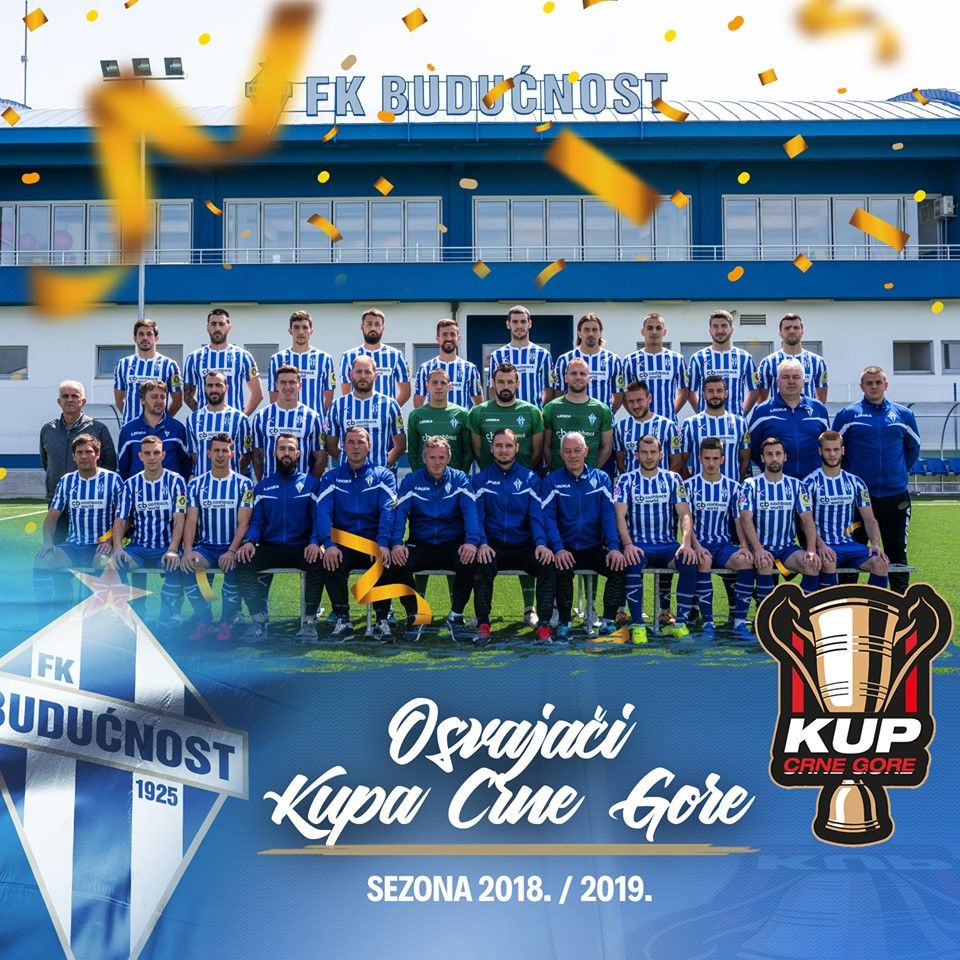 On their way to the final, the Blues eliminated Rudar, Mladost, Lješkopolje and Sutjeska. This is the most convincing victory of a team in the current 13 Montenegrin national cups.
The comfortable 4:0 victory was secured by Mihailo Perović, who scored the first three goals, while Dejan Zarubica scored the final goal which proved the efforts of FC Lovćen were in vain.
In a game held on Thursday, May 30, 2019, starting at 8.30 pm at the Stadium under Gorica Hill, a large number of fans came to support Budućnost players. The 4:0 result confirmed the high expectations of the fans who came to cheer their club.
Representatives of the management of Football Club Budućnost could not hide the excitement for the big win.
"FC Budućnost won the Cup of Montenegro with a score of 4: 0 against the excellent Lovćen, with a hat-trick of Mihailo Perović, for whom this night is especially magnificent. Thanks to all the fans of the club who made this evening even more amazing, as well as to everyone else who cheered us in front of the TV," says the official announcement of Budućnost's management right after the game.
The 2018–19 Montenegrin Cup is the 12th edition of the football tournament in Montenegro. The cup began on 28 August 2018. The winners of this competition, FC Budućnost will earn a place in the UEFA Europa League.