Contestants from five continents and 41 countries around the world competed in Kotor at the fourth triathlon Ocean Lava Montenegro.
Each of these 600 participants in the "Half Ironman" race is inspired by passion and will, and the limits are just in each of us, as proved by the contestants of the "Sasfit Team" from Turkey.
Paralympians Mustafa Sar, Enes Gunel and Burak Abadjol competed in the relay-race category: Mustafa, a competitor with no arms, swan a distance of 1.9 kilometers. Burak, who has an inherent problem with his right hand, ran the whole semi-marathon i.e., 21 kilometers. Enes is immobile and drove a bicycle on a trail 90 kilometers long.

Mustafa was born without arms. He's practiced sports for nine years, out of which five professionally.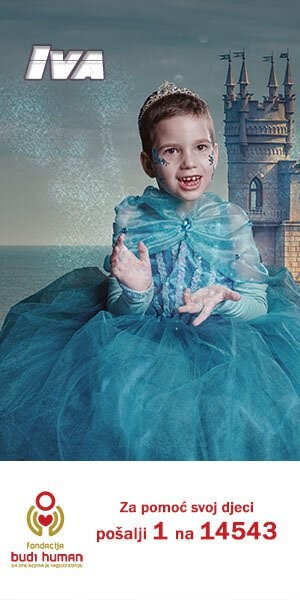 "I began swimming following a recommendation by my doctor, who thought that this sport would help me because of spinal scoliosis," the Turkish Paralympics said to "Vijesti".
Sport as therapy is also recommended to another member of the "Sasfit team", 32-year-old competitor Buraku, whose disability is the result of his mother's difficult birth.
Burak's right arm was not fully developed and for years he could not use it.
"I had surgery eight times. I've practiced sports for 14 years, of which nine as a professional. For years I have played football at a club for disabilities. In one of them, I was a goalkeeper for eight years," Burak said.
He also added that, apart from being engaged in sports, he studied economics at the University of Istanbul, after which he completed postgraduate studies in sociology and sports law.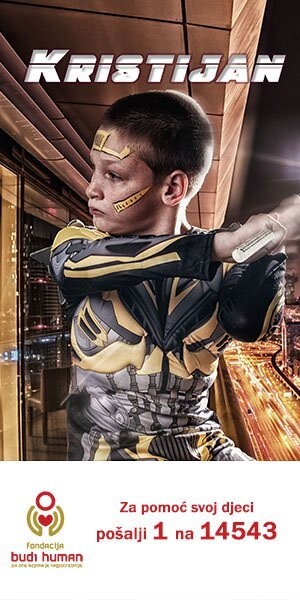 "I do not allow my physical disability to be a barrier to anything in my life," he said in his profile on Linkedin.
Thee Sasfit team from Turkey was supposed also include 27-year-old Abdulkadir Uzol, a competitor with one foot who for years successfully participated in the cycling races.
Abdulkadir did not arrive in Kotor because of the wedding plans, and 29-year-old Enes Gunel replaced him in the relay-race. Enes rode the Triathlon in Kotor with a special bicycle made for paraplegics or persons with spine injuries.
This young man started an active sports career at the age of six. He practiced swimming, basketball, and volleyball. In February 2012, Enes experienced an accident at a snowboarding show, when he suffered a substantial spinal injury, which is why he is immobile today.
After the long recovery, he decided to return to the sport. Aware that some of them were no longer possible because of his immobility, he went for cycling.
His bicycle came from the United States in 2015 as a donation, and Enes has been active since then. He plans to represent Turkey at the Paralympics Games in Tokyo in 2020.
"Paraplegia often makes me depend on others... Still, I would recommend everyone in a similar situation to not give up and to work hard on themselves. Even when it is certain that the full recovery is impossible - do not give up," he said.
Paralympians like thee Turkish athletes are not new to the Ocean Lava Montenegro competition.
Two years ago in Kotor, among the 300 contestants at the time, there was Honzu Tomanek from the Czech Republic. Tomanek was also the first paraplegic to take part in a triathlon competition in Montenegro in the first year after Paratriathlon, at the Paralympics Games in Rio 2016, and was officially entered on the list of Paralympic sports.
Triathlon has been in the Olympic Games program since 2000.
"The world is driven by passion," is the official message of Ocean Lava's organizers.
An important life lesson
Triathlon contestant Igor Majer, the founder of the Sports Academy "Mayer", who is also the organizer of the competition in Kotor, says that what for other contest organizers may be a problem, for him is a challenge. The Turkish contestants contacted him a few months ago with a list of demands. "I've provided everything they requested. Nothing of this complicates my organization, I love everything I do, I like to show others that borders are just in ourselves and it is my pleasure to host such competitors who can show everyone that the world is driven by passion and will, and that the borders are only in our heads. I am sure that today in Kotor, all the participants of the race and fans will learn an important life lesson," said Majer to "Vijesti", "convinced that with their example and participation in the race Mustafa, Enes and Burak will be an inspiration to others so they can change their life for the better.
Text by Damira Kalac, on May 12th, 2019, read more at Vijesti