Natasa Orbovic from Niksic knew that she was destined for sport; she just needed to discover which one. She was patient and at the age of 12, she realized that the struggle under the basketball hoop made her feel awesome. As a kid, she dreamed of being a teacher one day and of teaching children. She succeeded in doing both.
She was a member of the national team of Montenegro in basketball, works as a teacher at the Primary School "Bozidar Vukovic Podgoricanin" in Podgorica, and is one of three women international judges in Montenegro.
This young woman from Niksic, who loves basketball, admits that she is glad that while she was still a little girl, she knew how to choose the right things that later proved to be correct.
"I've always been skilfull in sports with a ball and have participated in school competitions, so I knew I was going to be in one of them, and during that time of growing up I was most fond of basketball. My dedication to the training and my will led me to soon become a member of the national team of Montenegro in the cadets, juniors and young selections, as well as part of the start-up team of the Niksic team Roling which competed in the first league," says a girl who never had a certain basketball idol but struggled to pick up good elements and features of the top players of that time.
She has practiced basketball for nine years, and the first match is forever embedded in her memory.
"Of course, I remember the first game, I did not have tremendous nerves, and maybe that's one of the reasons I've been excited to do this because I felt comfortable on the court from the first moment. In addition to all the games I played in the club and the national team, and which are extremely dear to me, I would set apart the first when we, like exhilarating girls, ran on the court with the ball for the first time. That excitement and emotions are remembered for a lifetime."
She says that when basketball is concerned, she did not set any high goals because she had obligations at the faculty and towards her family, but fulfilled all her plans - she played the final matches and championships and the Cup of Montenegro and participated in the European Championship with the national selections:
"I did not set my goals high as a player and was not committed to making an international career. For this reason, there are no gaps in me and the lack of fulfillment in my career."
However, Natasa cannot live without basketball. She replaced the ball with a whistle and is doing well.
"I worked as an assistant judge - a record keeper at many matches in Niksic and after I was encouraged by my senior colleagues, experienced judges from Niksic, Igor Janjusevic and late Goran Vojinovic, I began to referee, together with them. After the first match, I felt great in the role of a judge, and it was very easy for me". Though it is harder for women than men to be a judge, this has given her the incentive to prove to the disbelievers that even women can execute the job of a judge "at an enviable level."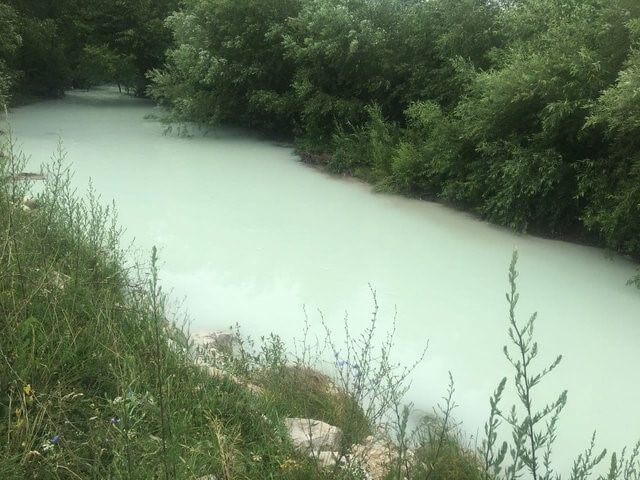 "In the beginning, it was difficult for players and coaches to adapt to women's judges, and now it's all normal because we showed with our commitment, good decision making and attitude that we can do this job in line with our male colleagues."
She is the judge in the First and Second Men's League, the First Women's League, and has also judged the matches of the Women's Regional Waba League. At the end of May, she will have the chance to perform referee at the Games of Small Countries of Europe.
Working with children is an unimaginable pleasure
Natasa works in schools for three and a half years, two of which have been in the elementary school "Bozidar Vukovic Podgoricanin". She is grateful to her colleague and director Ljubinka Nedic for helping her to incorporate judging and teaching.
"As a girl, when I would play school with my friends, I would always be the one who wanted to be a teacher. It followed me growing up and in the subconscious, I knew this would be my profession. Now, after three and a half years of school work, I know I have not made a mistake in choosing my profession, and I enjoy working with children as well as be in their company. The children know that their teacher is a basketball judge and even though I do not talk to them about this topic, I somehow feel they are proud that their teacher is an athlete, as well."
Since both her jobs are dear to her, she could not choose only one, and as she says, she will try to make progress "on both fronts - in the classroom and the field." She hopes to succeed in that, and the results will not lack.
Goal - European and World competitions
Until this year in Montenegro, there were no female international judges. One month ago, we gained three of them - besides Natasa, there are Ivana Radinovic from Podgorica and Suzana Vujicic from Herceg Novi.
"Every game is a story in itself. Each carries a particular risk and you can always expect the unexpected. I have not had major problems in my career so far and I hope it will stay that way. Judging brings us a lot of traveling alongside new acquaintances and friendships. Unlike when I was a player, this time I set the goals really high and I want to judge at all the bigger European and world competitions one day. Since I walked to the international scene as very young, I'm hoping to achieve it. Of course, the support that the three of us have from the Basketball Association of Montenegro, the National Instructor Zoran Sutulovic and the Montenegrin Basketball Judge Association is, of course, an essential factor.
Text by Svetlana Mandic, on April 28th, 2019, read more at Vijesti