30 November 2018 - Olympiacos Piraeus was too strong for Budućnost VOLI in Round 10 of the 2018/19 EuroLeague regular season. The team from Podgorica suffered a defeat with the result of 92:70, after the Greek giant increased their pace in the third quarter of the game, scoring 32 points.
Budućnost stood up against their opponent in the first quarter, producing some big plays to score, and even managing to create an advantage of 13:10. Still, the Olympiacos' players demonstrated true team play on the court, overpowering the "Blue Team" from Montenegro with the score 25:20.
At the start of the second quarter, Budućnost showed its persistence, securing new points for a minor advantage over the Greeks (26:25). However, Olympiacos responded with a nine-point series again to reverse the result. Olympiacos increased the pace in the third quarter, scoring 32 points - 76:51. At that moment, luck turned its back for Budućnost, and it was clear that the Greek team would score the win.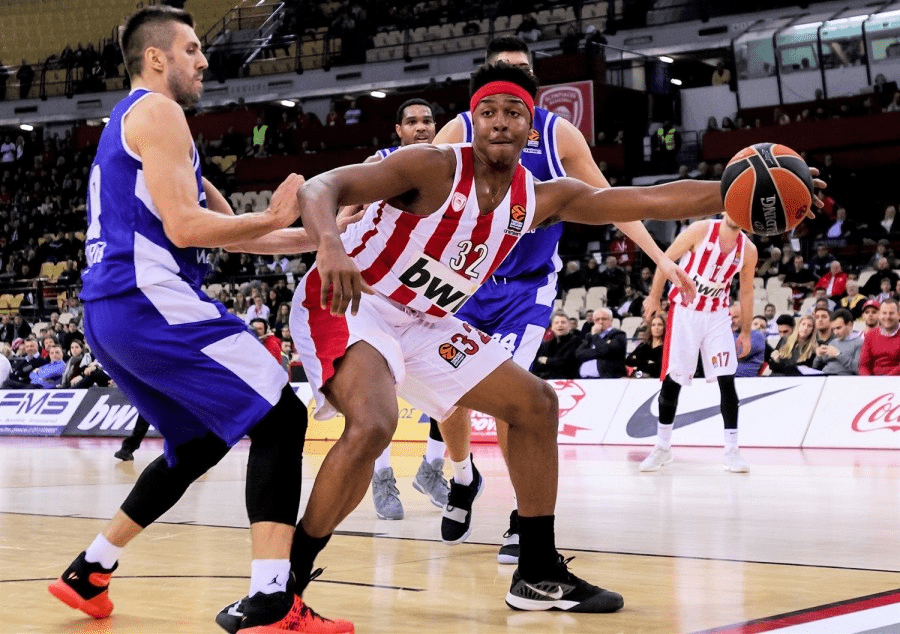 In the last quarter, the advantage of the home team was only growing, but Budućnost managed to alleviate the defeat by the end of the match - 90:72.
The best player of the game was Zach LeDay (Olympiacos), who scored 28 points, with a 9/11 field goals made, eight rebounds and the Performance Index Rating of 42. In the "Blue Team" from Podgorica, Earl Clark scored 15 points; Nemanja Gordić 14 points, while Edwin Jackson finished the game with 12 points.
This was the eighth defeat for Budućnost VOLI, who managed to win two games in the EuroLeague. The match against Budućnost marks the sixth victory for the Greeks.
The next match for Budućnost VOLI is against Barcelona, on December 6th.