27 October 2018 - The 25th Podgorica Marathon will be held on Sunday, October 28, 2018, at 9 am.
The marathon track is circular, asphalt and straight - without ascents: Podgorica - Golubovci - Tuzi - Podgorica (the start and the finish are at the Independence square in front of Business Centre "Elmag"). The length of the track is 42,195 km. All the participants in the marathon who complete the race get a medal, certificate, one marathon T-shirt, marathon bag, marathon bulletin and a lunch packet with refreshments.
The half marathon race will start at 10:30 am in Danilovgrad and finish at the Independence Square in Podgorica City Centre. There will be a bus that will transfer all half-marathon competitors. The bus will be located in City Centre of Podgorica at the Independence Square at Slobode Street. The length of the half-marathon track is 21 km.
Within the event, the Championship of Montenegro will be held in the marathon and half marathon. There will also be a "Satisfaction race" for all age categories, featuring tracks that have the length of five and ten kilometers.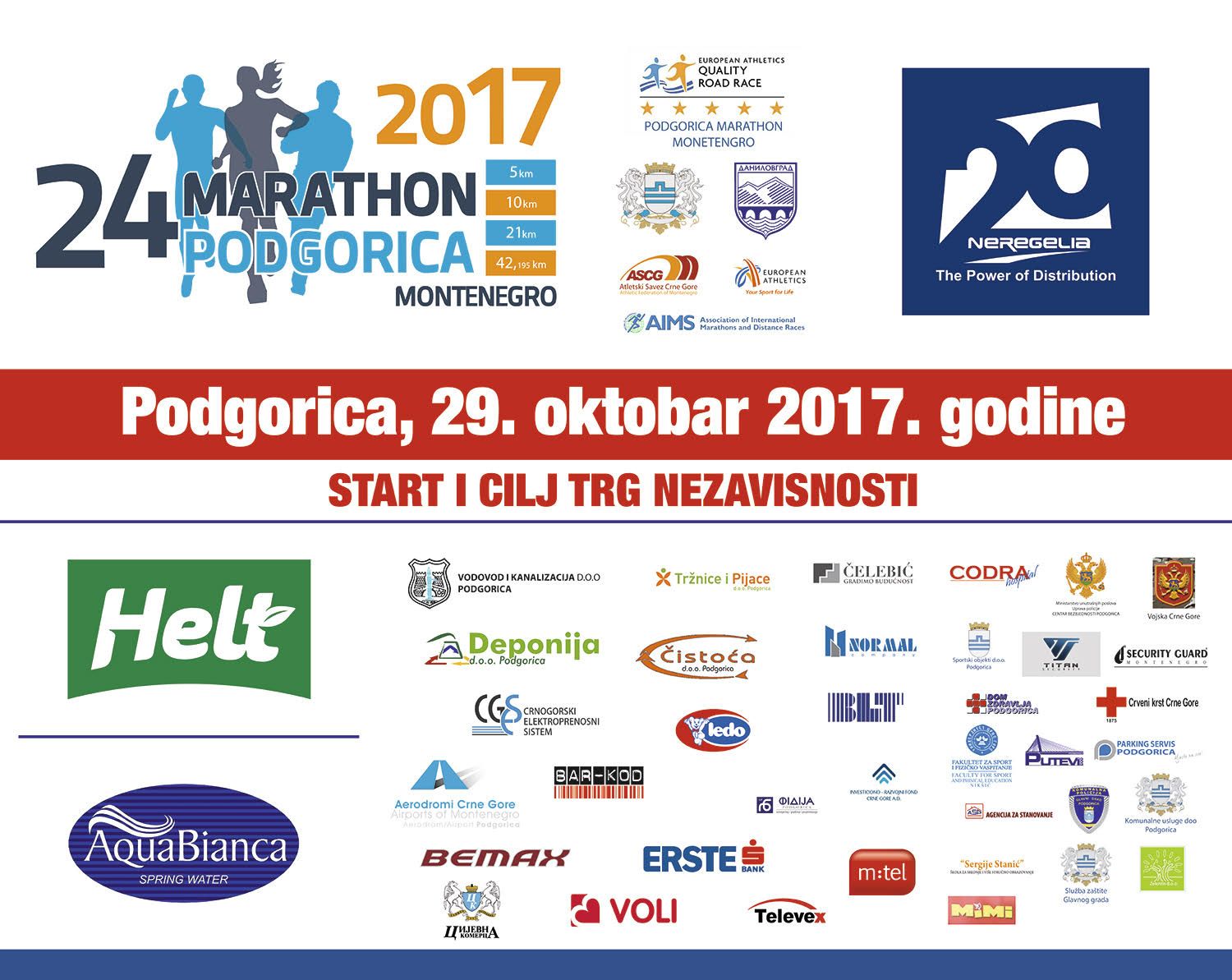 Competitors will be introduced before the start of the marathon and half-marathon at the Independence Square in Podgorica. Only competitors and authorized vehicles will be permitted on all race routes. Qualifying time for the marathon is for 4 hours and 30 minutes for men, and 5 hours for women. Competitors in the marathon and half-marathon run at their own risk and must ensure they are physically and medically fit to perform at the event. The competition will be conducted in accordance with the IAAF regulations.
The main sponsors of the marathon are the Capital City - Podgorica, Danilovgrad Municipality, Athletic Association of Montenegro, European Athletics and the Association of International Marathons and Distance Races.