With the welcome party and reception of crews, the sixth edition of the Thousand Island Race begins in Rijeka on Thursday. It is the only offshore regatta on the eastern Adriatic coast. For the Tivat sailor, Jeremija Kurbanović, this will be the fifth time participating in the regatta organized by SCOR - Sailing Club Of Rijeka and Porto Montenegro Yacht Club.
Fourteen teams have confirmed participation in this year's race, among them, only one will sail under the Montenegrin flag, with skipper Jeremija Kurbanovic from YC Delfin Tivat at the helm. For him, this regatta is an experience he'd miss for nothing.
"This is one of the few regattas in this part of the Mediterranean that is considered an offshore regatta, which means participants do not sail on the protected and short-circuited routes we are accustomed here in Montenegro. That's what makes this regatta different," says Jeremija.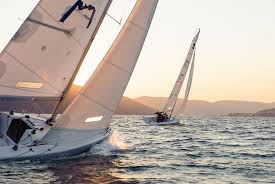 With an ideal route of about 280 nautical miles, this regatta is sailed in one direction in the length of about 330 to 350 miles, as the course is conditioned primarily by wind, and then by other meteorological conditions. If we know that the regatta is sailed in two legs - Rijeka-Tivat and Tivat-Rijeka, we reach a fascinating length of about 700 miles. For those not so familiar with sailing, this can sound scary, for experienced sailors, this is a big challenge.
"There are many people who are able to do this, but they do not have the time, nor have the financial opportunities for such a thing. First of all, this regatta requires you to take ten days to complete both legs of the competition. For those of us who work and are not professional sailors, this is something that is very difficult to organize. In addition, the costs of the regatta are enormous, so it is difficult to organize participation without sponsors. YC Delfin's crew could be grateful for the support of the company Bemax from Podgorica, which secured the cost of chartering and crew living expenses during the race, while Porto Montenegro Yacht Club paid participation costs. Sailing is a sport that promotes a responsible attitude towards nature, sailing promotes also a more responsible lifestyle," says the skipper of the only Montenegrin team at this year's edition of Thousand Islands Race: "The Bemax Company has recognized the possibility of sponsoring our team within its socially responsible business program. Wind is a renewable source of energy; we travel and show that it can last even shorter than if we navigate on a motor drive. Porto Montenegro covers the start-up costs of a sailing boat that participates under the Montenegrin flag every year and we are grateful to them. "
Although Jeremija emphasized that sailing is becoming a more and more popular sport and more and more people are capable of contributing to such competitions, gathering an adequate team is always a challenge in itself. "First of all, it's not easy to gather people who are able to spend few days with each other in a very limited space, sometimes in difficult, sometimes in pleasant conditions. The small space, the size of the ship, is a burden for some people. You do not have a place to go and be alone, which is a significant difference compared to one-day competitions. It is difficult to organize a crew that is able to keep all of their problems to themselves so that it does not affect the rest of the crew and the sailing itself. If you ask me, it is the most complex part of the organization and performing at such a regatta. Whatever situation we experience while sailing regattas along our coastline, it ends with a hangout in a restaurant, after which we all go home. We are talking about a situation where six or eight people spend ten days in a space of about 20-30 square meters, with little water, limited rest space, and we are always tired and always wet."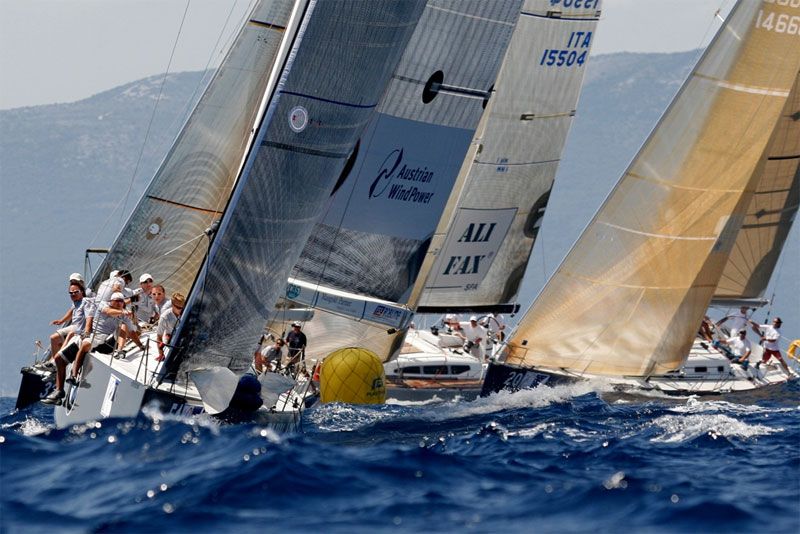 Jeremija and the crew will travel to Rijeka from Šibenik, the home port of the SY Stribor, which they rented for the needs of the regatta. In Montenegro, it is not easy to find a regatta boat, ready and equipped for an offshore regatta. "We made very good contact with the ship-owner, and it is not irrelevant to note that Stribor has already performed at the Thousand Islands Race. Therefore, our ship will be fully equipped and ready. We will have time to get acquainted with all the details on the way to Rijeka and to feel it before the start of the regatta."
The Thousand Islands Race sails on the ORC system, meaning that ships get standardized mile times, and real-time sailing does not dictate placement in the final order. The biggest and fastest boats have the real advantage, but they are also subject to a handicap. Eventually, when calculating the results, the fact that some boat has arrived first does not have to mean anything for its final placement. "This is exactly the situation we had in 2014, when the big and powerful SY "Esemite Europa", which broke the regatta record, was badly plotted in the final calculation of time. For this race it is not good to have a very good sailing boat. It is important to have a ship and a crew that is ready and capable of drawing everything out of that ship. This guarantees a good result," explains Jeremija Kurbanović, a regatta participant for the fifth time.
A special challenge for every team is certainly night-time navigation. "Initially it's terrible, because you do not see anything in principle; you have to rely solely on navigation equipment. It may be a bit unpleasant at first. However, when a man gets used to it and relaxed, he feels the right to enjoy it. Of course, it requires concentration and insight, you have to understand what you are going through in the dark and connect it to the situation you have on the electronic map. For me, night-time navigation carries a special charm, because I like challenges," states Jeremija. "Apart from the navigation equipment, we can rely on light signaling almost throughout the regatta, as even though it is offshore, this regatta still sails from the island to the island."

The performance of Aeolus, the wind god, is always under question. It may happen that you're keeping a very good result for almost the full route length, and, left without any wind, sail last few miles for almost the same time it took you to sail the whole Adriatic. This is the exact situation that happened to Delfin's crew at the second regatta edition. "The situation you mentioned was really frustrating. Although we had finished this race in the third place in our class, which was a great success, we still remember the last ten miles. There will always be a grievance for even greater success, which has escaped us with the will of nature. "
Jeremija leaves with his crew to Šibenik today to take over the ship in order to arrive in time to complete all the procedures that will precede the start of the first leg of the regatta, scheduled for Sunday, September 23 at noon. The start will precede the great welcome party for all the participants, a captain's dinner that will gather skippers of all 14 sailboats, as well as a small Warm-Up Regatta, scheduled in for Saturday, 21 September. After the teams meet at the sea, a day later they sail to Tivat, for which they have a 72-hour time limit. Based on previous years' experience, Mia Prekajski from Porto Montenegro Yacht Club says that the first ships in the Porto Montenegro marina are expected during the night between 24 and 25 September. All crews coming before the deadline will be able to take part in the + 2 regatta, which is traditionally sailed in the waters of the Boka Bay from Tivat to Perast islands and back. This regatta, scheduled for September 25 at 12 noon, is open for all sailboats with ORC certification, as well as for boats with Latin sails.
"The call for boats with Latin sails is a new detail brought by the 6th regatta edition. The aim is to promote sailing, as well as to remind us of the rich and famous maritime history of Boka Bay, whose most famous pages are written by sailing boats," says Mia Prekajski. "After the race through Boka, we will organize the award ceremony for the first leg of the regatta, and the day after, on the 26 September at noon, the second leg begins. To get back to Rijeka, sailing boats have the same time limit of 72 hours".
In addition to Montenegro, another 13 teams from Austria, Czech Republic, Hungary, Italy, Croatia, Lithuania, Slovakia, Slovenia and the United Kingdom will perform at the 6th Thousand Islands Race.