May 9, 2019 - Continuing our look at the real estate options in Montenegro through the RE/MAX catalogue, this week another stunning villa overlooking the Adriatic south of Budva.
The villages on the road from Budva to Bar offers some of Montenegro's best views, as well as a quieter pace of life than other parts of the coast. This makes for a perfect combination for those looking for a property with views and a little peace and quiet.
The village of Rezevici lies just south of the iconic Sveti Stefan, a few kilometres from Budva. In the words of the official RE/MAX listing: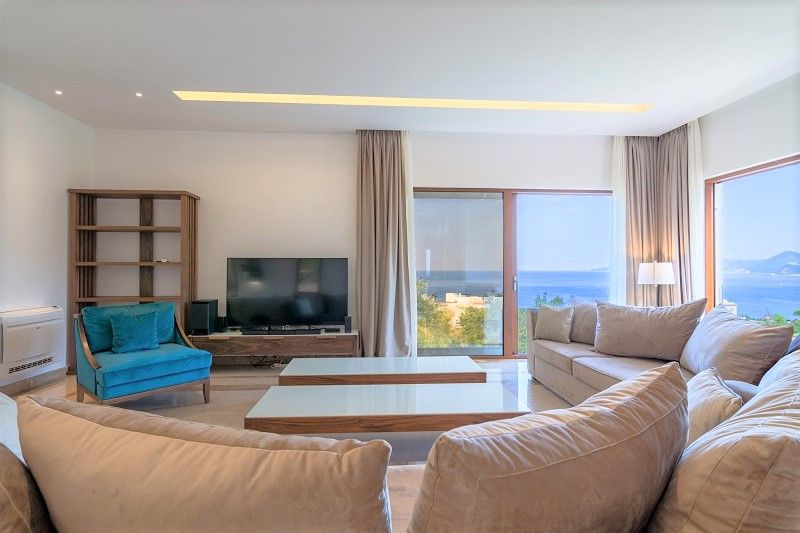 Set in the peaceful village of Rezevici, this property enables you to soak up the perfect brew of Mediterranean architecture, wild nature and sunny seascape. Walking distance to the sea shore and Budva-Bar main road makes this property a rare gem in Montenegro.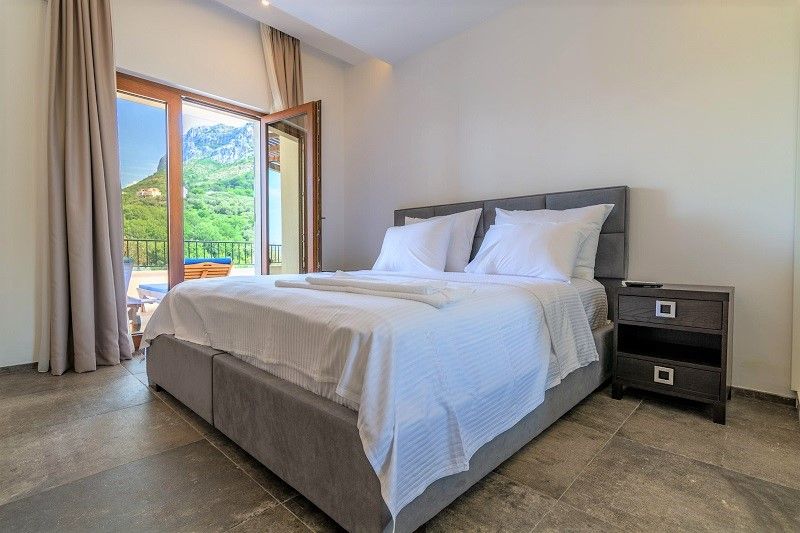 This three-storey stone villa is definitely built to impress. The first floor compises 3 light and airy bedrooms, simply yet elegantly furnished, extended into the pristine bathrooms with ultra-modern fittings.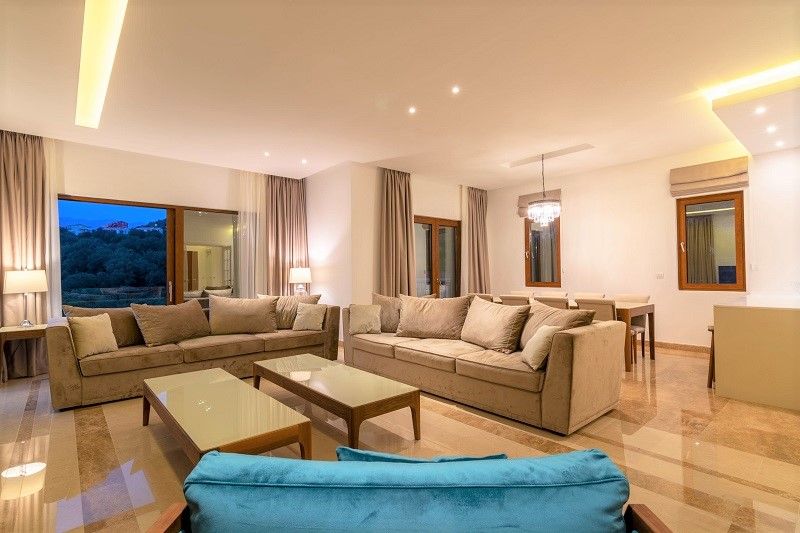 Top quality marble floors run the length of the spacious open plan lounge/kitchen and living area. Crisp white walls come to life, offset by deluxe handpicked furnishings, modern art and a top-of-the-range kitchen. With sea views peeping in at every window surely the only thing to do is throw open the terrace doors and welcome them in.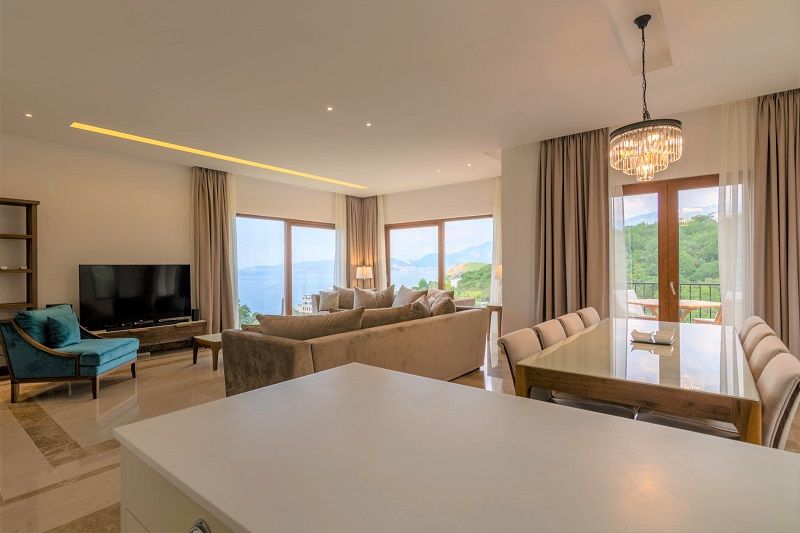 Outside areas are no less striking, both in size and splendour. Beautifully fitted pool sheltered by stone walls enables complete privacy. When the sun goes down, soft patio lighting draws guests outside to relish the evening's sea breezes, starlit sky and twinkling village lights beyond over a chilled aperitif.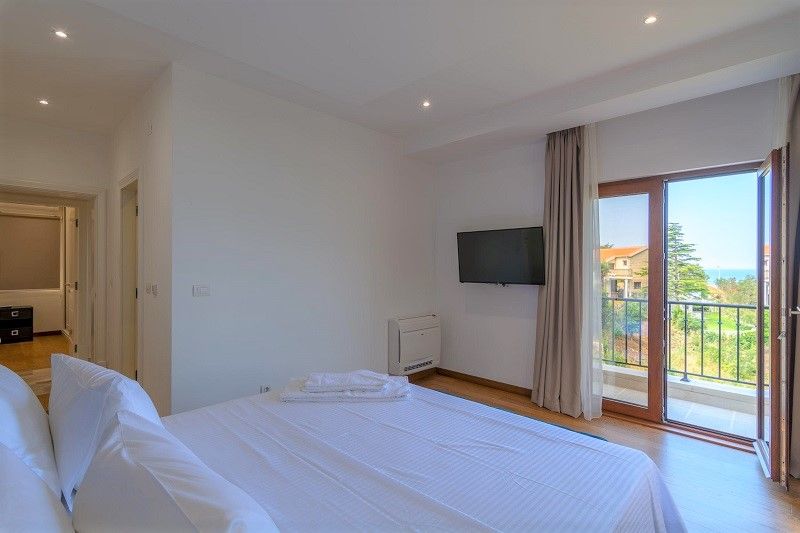 A sheltered outdoor barbecue area offers a delightful spot to linger over evening meals, or you may prefer to head inside to the spacious open plan lounge/dining room.
Treat yourself with endless summer sunsets from one of your terraces as you sip away on your favourite wine.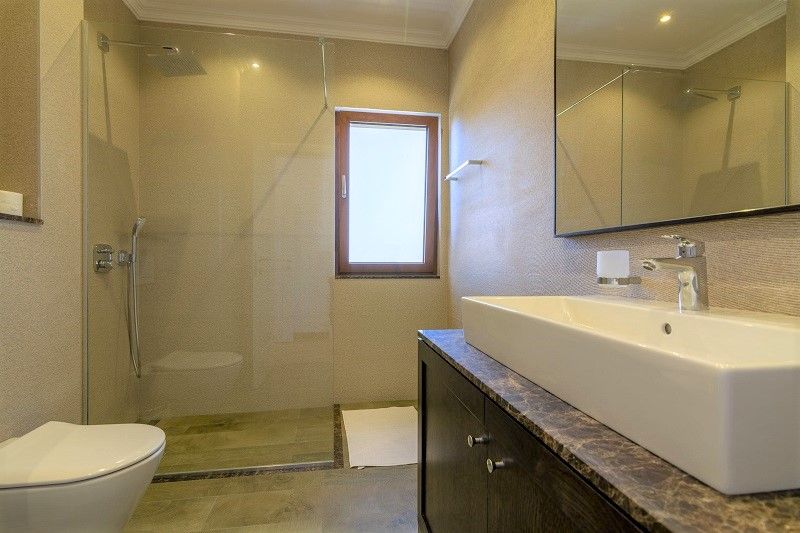 Asking price - 1,500,000 euro. For more information, pictures and to book a viewing, visit the official RE/MAX site.