28 June 2019 - Prime Minister Duško Marković recently hosted a delegation of the International Monetary Fund (IMF), led by Head of the IMF Mission to Montenegro Srikant Seshadri.

According to the report by the Government of Montenegro, the meeting concluded that the Fiscal Strategy, adopted by the Government two years ago, was successful and generally yields good and expected results and that the maintenance of fiscal discipline remains a priority of the Government in the forthcoming period.

"This Government will abide by all obligations arising from our Fiscal Consolidation Programme, addressing the needs of citizens and development," Prime Minister Marković said at the meeting.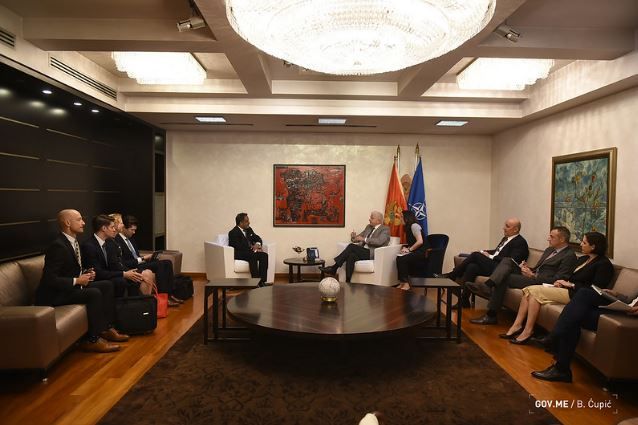 The Prime Minister and the Head of the IMF Mission to Montenegro agreed that economic growth over the past two years exceeded the expectations of international experts and pointed out that such a high base is a challenge in this year and in the next period, especially after the completion of the priority section of the Bar – Boljare motorway. In this context, PM Marković reiterated Montenegro's determination to continue working on creating all the preconditions for defining the planning and financial elements of the continuation of the motorway construction on the principle of a sustainable solution.

The IMF delegation said that in the coming period it will focus on: reform of the pension system, public sector optimisation and full harmonisation of our tax system with the European Union system.
Read more about Politics in Montenegro at TMN's dedicated page.