12 March 2019 - The presence of the European Union in the region and further support to the reform process of the Western Balkan countries are essential for the preservation of peace and security, Chief Negotiator Aleksandar Drljević pointed out. During the meeting on margins of the Informal General Affairs Council in Bucharest, Chief Negotiator Drljević emphasised that despite challenges the EU is currently facing it is important to remain present in the region and strongly dedicates to the enlargement policy.
"I am convinced that the EU will remain consistent with the goals set out in the European Commission Enlargement Strategy of February 2018 as well as the support messages from the May 2018 Summit in Sofia, confirming the European perspective of the Western Balkans," he noted.
The Chief Negotiator pointed to the importance of timely evaluating the candidate countries for membership progress based on individual results. "Montenegro has been firmly committed to the EU membership, which is confirmed by strategic documents and activities related to the fulfilment of remaining obligations in all negotiating chapters," he pointed out, highlighting the extremely high level of citizens' support for the EU membership.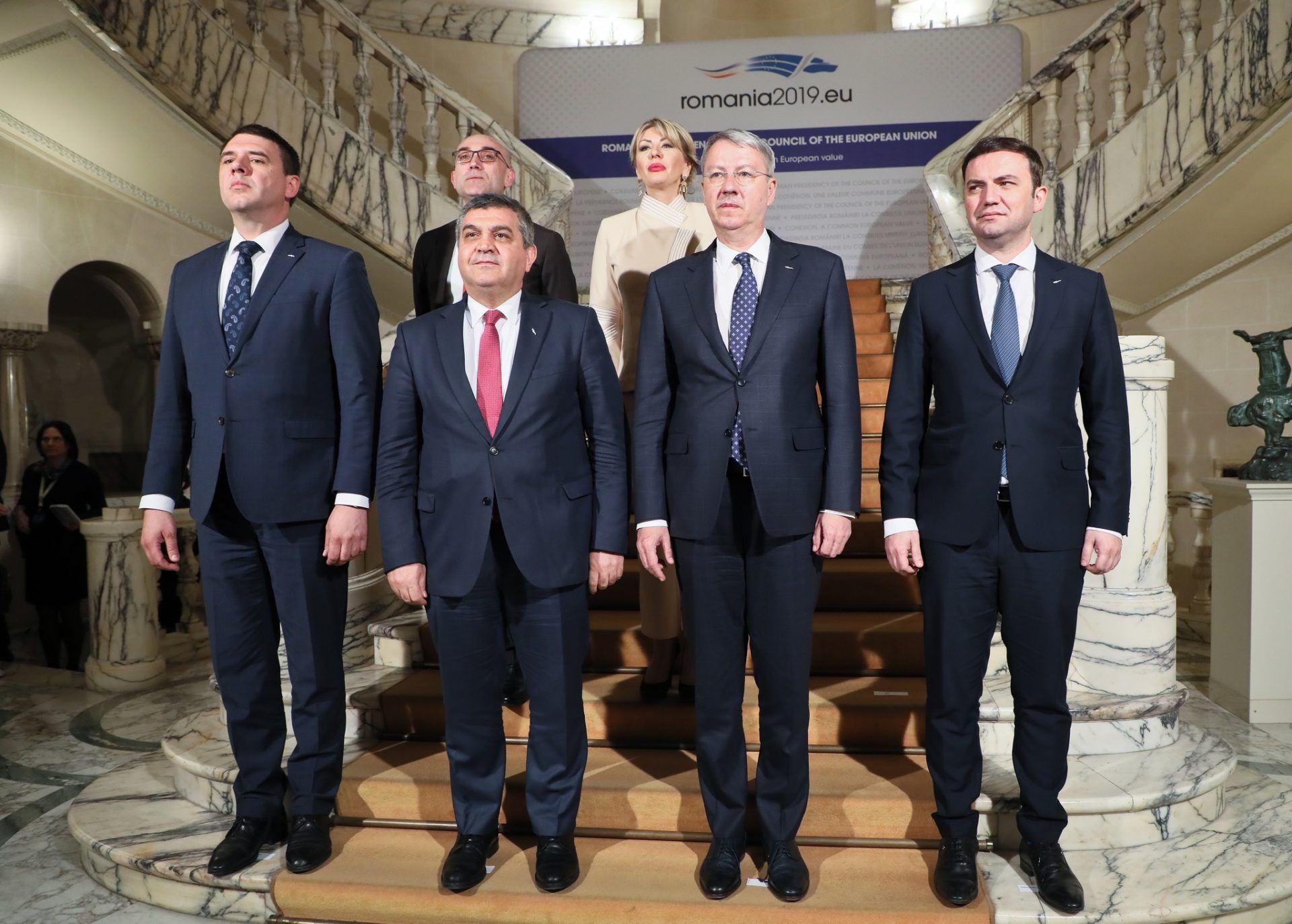 On the occasion of Informal General Affairs Council, Chief Negotiator Drljević stated the importance of keeping continuity in evenly advancing of the country in the process of accession negotiations since we have entered the phase which implies temporary closing negotiating chapters. Montenegro anticipates 2019 as the year of opening last negotiating chapter, achieving internal readiness in closing more chapters, obtaining final benchmarks in chapters 23 and 24, the Chief Negotiator said.
"In the process of its accession to the EU, Montenegro needs to pay attention to the importance of cooperation and exchange of experiences among countries of the region. Montenegro's policy of good neighbourly relations is one of its top foreign policy goals, and as a state which has made the most progress in the process of EU accession, it shares unselfishly its experience with the surrounding countries safe in the knowledge that it contributes to better quality and rapid transformation of the region, as well as its integration to the EU," the Chief Negotiator pointed out.
The Bucharest meeting highlighted that the path to the EU for the candidate countries has no alternative and that Romania will aim to achieve concrete results in terms of enlargement policy, during its presidency.