11 December 2018 - On December 11, 2018, Montenegrin House ("Casa de Montenegro") was officially opened in the city Presidencia Roque Sáenz Peña in the Chaco province, Argentina by the President of Montenegro, Milo Đukanović.
Đukanović was honoured to represent Montenegro in Argentina and witness the implementation of the project "Montenegrin House" with the support of the representatives of Sáenz Peña, the whole province of Chaco, and with the assistance of Montenegrin emigrants. "This is the first project of its kind in this part of the world, which symbolizes Montenegro's eternity and the Montenegrins rooted in the foundations of the Argentinean society, as well as the sustainability of the Montenegrin-Argentine friendship. It is also a symbol of the progress of our country, as well as the success of its sons who for centuries went to distant lands," the President explained in his speech.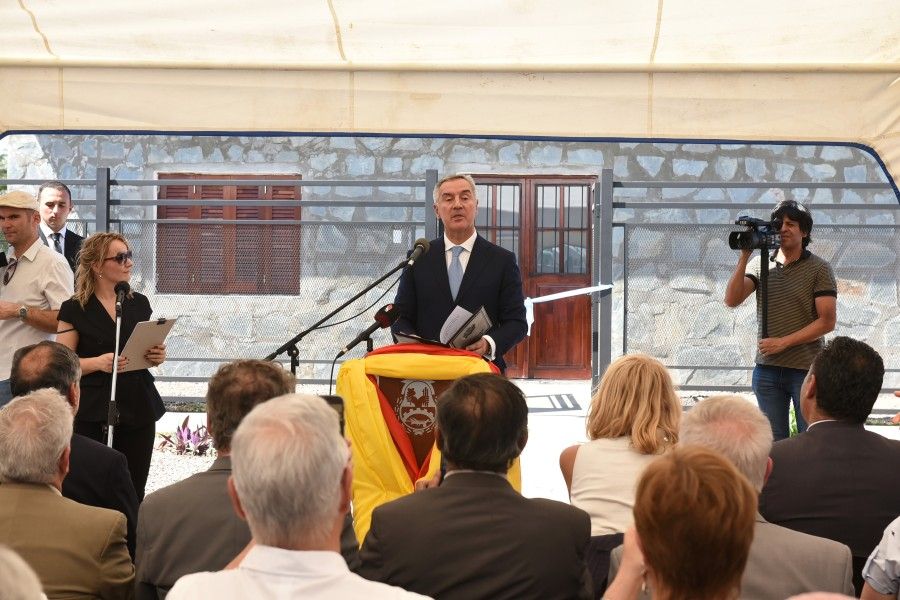 As a country with an immigrant tradition, Montenegro also shows special sensitivity to its emigrants and their descendants. "As a symbol of Montenegrin emigration and a safe place for all those who after the First World War did not settle with the disappearance of Montenegro, Chaco became an essential part of Montenegrin identity," added Đukanović.
"I think that you are convinced by this today's event that Chaco has a special place in Montenegro, as well as Montenegro in Chaco. Let the "Montenegrin House" be the place of the union of all the citizens of the Saenz Pena, and another solid link with the homeland, but also for the cooperation of our friendly nations and countries," the President concluded.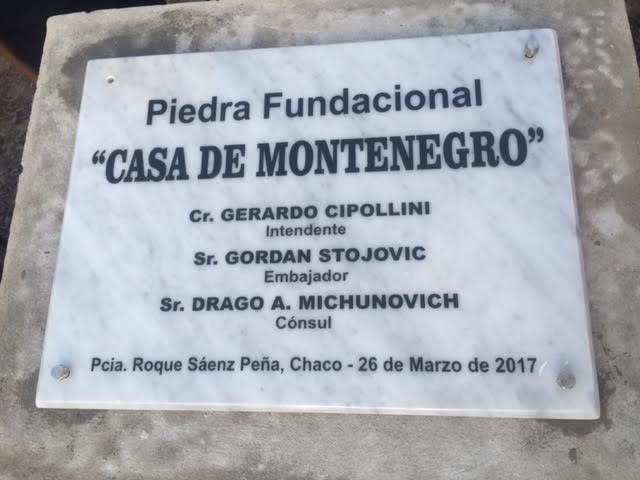 The foundation stone for the "Montenegrin House" was put in on a plot of over 4000 square meters in the presence of a large number of descendants of Montenegrin emigrants in the Chaco province, Sáenz Peña on 26th of March, 2017. This event was made into a ceremony, attended by the president of the Montenegrin community King Nikola I, Pablo Nikčević, the community's vice president Walter Pavićević, member of the Argentina's Council for Cooperation with Expatriates Ms Jelena Simović, Vice-Consul of Montenegro in the Santa Fe province Klaudijo Petrićević and the president of the Montenegrin community in Buenos Aires Emilio Ognjenović.
Before the "Montenegrin House" opening, President Đukanović visited the Montenegrin colony "La Montenegrina", built one century ago, as well as a joint monument to its seven founders and a local Montenegrin cemetery. He also visited the "Durmitor" home, built by Montenegrin emigrants in 1926, renovated five years ago, where he signed in the guest book.