First and foremost, why Montenegro?
We visited Montenegro in 2015 for a holiday advised by a lady whose British friend moved here, and she was pretty happy. So, we were curious and decided to discover this little, happy land. We really fell in love with the beauty of nature, with the Kotor bay and old town, and we were just amazed by the small population. After living among 20 million in Istanbul, we were in heaven here. Back to Istanbul with sweet memories of Montenegro, we were facing the cruel reality of our home city and waking up each day with terrible news of bombings, rapes, and terror attacks. I said to my husband, "Celil, I am ready to move to the quiet and lovely Montenegro." Celil waited for me to make this decision for years as he knew I was indeed a great fan of Istanbul, so we moved overnight
What is it you do in Montenegro?
Our company Celipe DOO is focused on real estate and consulting services, but on occasion, we arrange honeymoon packages, programs for trekking lovers, and private parties as we are both experienced in event organization. Also, we run a blog about our journey from Istanbul to Montenegro called 'Celipe's Diary' which has curious travelers meet with us and discover Montenegro with our help. Considering the increasing interest in this country among Turkish people lately, we became pretty busy with requests.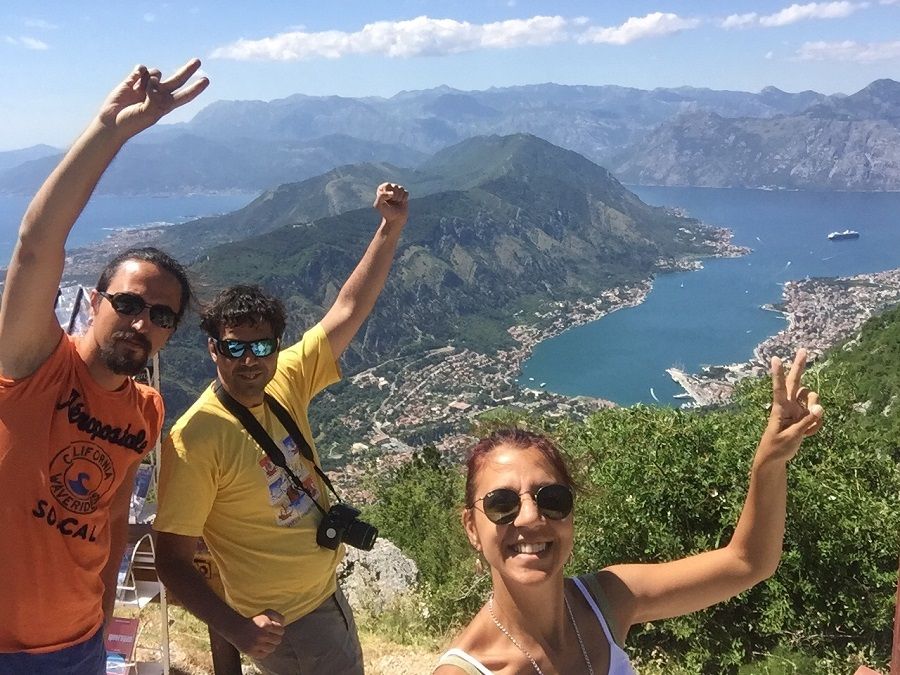 Tell us about the differences in your expectations of running a business in Montenegro and the reality.
Frankly speaking, we did not have any expectations of running a business here. It was a spontaneous decision which stemmed more from leaving the homeland than doing business abroad. I have taught private classes in philosophy and math via Skype for many years, and my students are from the USA, France, England, and Turkey, so I was not looking for a job. Celil is a freelance lighting designer, so we arrived here without any exact plan. Yes, we opened a company which was necessary for a legal residence permit, but all our initiatives started with my hyperactivity.
What (if any) bureaucratical issues have you encountered and how did you overcome them (i.e., any advice to the would-be entrepreneur?)
From the very beginning, we cooperated with the Az Consulting company to help us open the door to our new life. The owners Alla and Davide helped us a lot, and we still work together. I advise everyone to have a consultant, at least in the beginning, to make sure everything is done correctly - especially if you don't speak the local language.
How is your product or business perceived in the Montenegrin market?
I think the Montenegrin market should love it. We introduce new clients to numerous developers. For the last couple of years, Turkish people became the second target group after Russians regarding buying and renting properties, as well as starting new businesses in Montenegro. That's why I think everyone here is happy to get into construction. And we have excellent feedback on our event activities as well.
What were the opinions of your friends and feedback from your clients about the job you do here?
Our friends support us because we have basic principles and do our job according to them. We do not sell or rent the properties if we find a problem in the papers. We work with people that we trust such as the notary, lawyers, etc. And we do not work with any client that comes to us (though it may seem strange to you). I cannot sell something that I like to the one I don't like. The same goes for my students: I just can't teach someone if I'm not feeling right about it.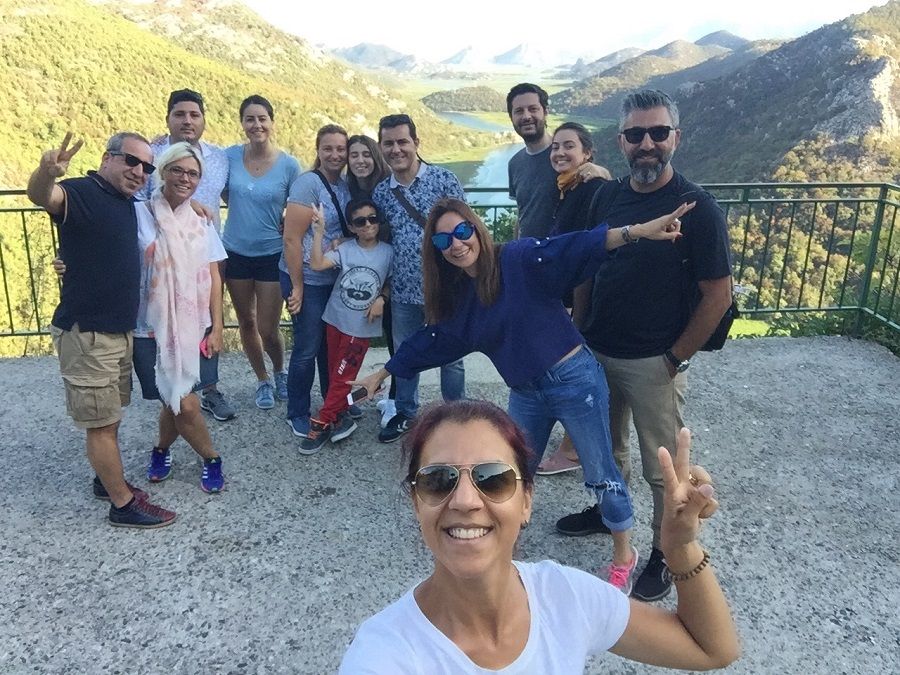 What are some of the greatest challenges you have faced in business in Montenegro?
The biggest challenge was and always is the "Ten Montenegrin Commandments." You know what I'm talking about. But you can't accuse the local people of being sluggish or lazy as they have openly declared that to the world. So instead of freaking out, just try to accept their relaxed attitude to life and work within this concept.
If you knew then, what you know now, would you have come?
100%! We never regret our decision. We love this country; we love its people. Yes, every day we have new challenges, but this is life. We came from one of the most chaotic cities in the world where we experienced so many complex situations, and now we're writing our new story in Montenegro. The only thing we need to keep in mind is that all these challenges will become a funny story in the end. While managing them is not easy, writing a new life story every day is priceless.
What are 3 things you love about Montenegro?
First of all, the beautiful nature. Do you see my happy face on the pictures from the mountain tops? Then, of course, the people. As foreigners who didn't speak a word in the local dialect, we have surprisingly discovered their warm, friendly attitude and help. And finally, security, which really means a lot to those of us who know first-hand how troubled city life can be. We watch the local people celebrate Christmas and New Year's Eve and then the Orthodox Christmas again for 14 days (not less!), gather outside for concerts, drink rakija, greet each other and no one ever gets hurt! They are smiling, enjoying, and sharing positive energy. That is something unusual and unfortunately impossible to imagine in my native city now.
What are 3 things you would like to see improved in the business climate in Montenegro?
The most important thing is health care. This sector is essential for the overall country development, and it really needs to be improved - starting from medicinal education up to the establishment of private health centers. The methods, approaches, equipment, and medicine seem to be out of date here, and it's just unacceptable in the health area.
How is it working with Montenegrins regarding a business mentality?
It depends on the people and companies you work with. Some companies are unacceptably unprofessional, some people are extremely lazy or malicious, but if you find the right people, you will be very satisfied. I accepted that Montenegro is a small country and that it is underdeveloped in some areas, and to me, being unhappy with something in this country is, first of all, a reason to help and improve the area together with locals.
Advice for foreign entrepreneurs thinking of coming to Montenegro?
Please do not bring your "culture" or "prejudices" or "ambitions" to this country. We can work and develop a beautiful Montenegro without damaging and destructing the nature, people's habits, etc. Don't be limited to your nationality or expat community as many do. Make friends with the local people and feel their culture. Do not work only for your business but also work for the development of the local education, healthcare, environmental protection or whatever you are not satisfied with but have the intention to improve.