August 29, 2020 - In Montenegro there are innovative small businesses run by passionate people in a wide range of different areas. One project that stands out for its community concept, and the sheer variety of what it offers, is Pachamama Farmstay and Community Retreat near Radanovići, between Tivat and Budva. I spoke to its founder, Pasha, about his fascinating journey to Montenegro, and what Pachamama is all about.
Tell us a little about yourself and how you came to live in Montenegro. Your background is in catering, is it not?
I was born in Iran, into a pretty academic family, but I realised early on that that path wasn't for me. I enrolled at university to study computer science, but soon dropped out, and went on to take several marketing courses - a big part of that was about motivation and self-improvement. I started reading a lot around the motivational aspect, and I was really inspired by that. I'd always had a passion for food, and after some meticulous planning, I started my own catering business. I called it Pasha Food Studio, and I started running it entirely from my tiny kitchen. I got quite well-known pretty quickly, catering for private parties and events, with the full support of my amazing mum. My careful planning and love of food paid off, and many embassies, international events and famous people began to use the service. Yet in spite of the success, and of course the partying, I had the feeling that something was missing. I decided to follow my inner voice, ended up selling the business and began travelling, WWOOFing (WorldWide Opportunities on Organic Farms - volunteering - Ed.) and practising meditation, searching for something that would give me greater fulfillment.
Pasha (L) and friends
I had always had a dream of opening a hotel, not a five-star one, but more of a place where people could come and feel close to nature, part of a community, and eat good food, of course! It was on one of my travels in East-Asia that ended up buying a folding bike. It was by bike that I first saw Montenegro, on a long journey to Italy to see family. I had travelled through pretty much the whole of the Balkans and loved it, and Montenegro was particularly stunning - although my assumption that I would find flatter cycling terrain near the coast turned out to be completely wrong! After two years Montenegro called me back and I began to understand that this could be the place to realise my dream. After another two years of searching, I eventually found where Pachamama Farmstay is located now. However that was not the end of the story of 2018, as the Universe had one more surprise in store for me. I found my soulmate, Zoe, with whom I was to continue this path of self growth, to fulfil our dream together. For the last 18 months we have been working on the site together to offer a range of activities, and of course the community farmstay. With our WWOOFing experience we know what works for these kinds of projects. We know that the project isn't ever going to be "finished", but that's the beauty of it.
Why then Montenegro? What attracted you to stop here rather than anywhere else?
Montenegro is of course an extremely beautiful country, but also for me it was a question of timing. I had travelled all over the world, and had plans to move on and travel around Latin America, but through circumstances the plan never came about. My love for the Balkans grew, as I say, out of that first cycling trip through the region, and I realised that it was somewhere that I could stay long-term. Beyond finding the right place, the process of setting up the farmstay here has been pleasantly straightforward, and that's of course part of the attraction as well.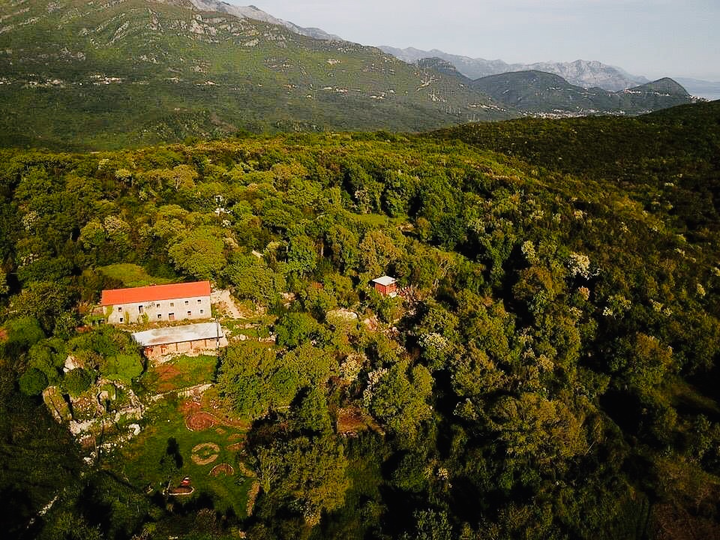 What would you say is at the heart of Pachamama?
Everyone knows that ordinarily there's no way you could get the USA, Iran, EU countries, Russia, Israel, Cuba, Serbia...the list goes on... in the same room! But here we strive for something different. We are on the path of growth and learning to show love and compassion towards ourselves and all others, no matter where we come from. At Pachamama we live as an international community from all around the world in peace, sharing whatever gifts and skills we have with others - be they creative, meditative, culinary, and learning from one another is at the core of who we are. People are joining us on this journey by coming to a workshop for just a few hours, volunteering for a few months or living with us as permanent members.
And who are the people you have coming to the farm, and to the workshops you run?
Our volunteers are mostly Europeans and Americans, people who know about and understand the WWOOFing concept. Unfortunately so far we haven't had many Montenegrins or Serbians attending the workshops or applying as volunteers. This may be because some of the workshop concepts aren't so familiar in this region, but we would love more local people to join us. We're hoping that this will happen in future, as Pachamama grows and becomes more well-known, and recently we have seen more local interest. When we were just setting up here we also started a Facebook page called Alternative Montenegro to create a platform for other people who are interested in alternative activities to be able to connect and share activities such as yoga, permaculture, conscious dance and so on.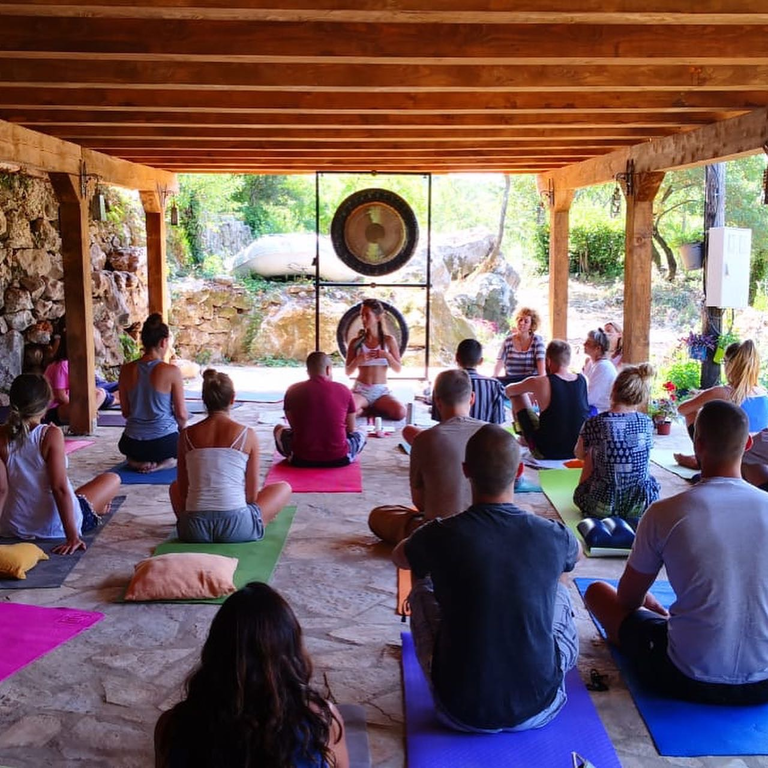 The retreat offers a range of activities
How have you been working through the pandemic and post-lockdown?
Well it's funny really, but many of my friends back in Iran, and in other places too, have been saying to me "How did you know this was going to happen?!" Lots of people, particularly those living in cities, are starting to understand the value of living with the land, and being more self-sufficient. People are now seeing themselves outside of the city, they want space. At Pachamama we haven't been affected hugely, as we're pretty far from our neighbours, and we focused on growing our own food. But of course the number of volunteers has been lower this year. Luckily we have also had some volunteers who chose to stay on the farm at the beginning of the pandemic period earlier in the year, rather than trying to make it back to their home country. Nature doesn't stop, there's still plenty to do.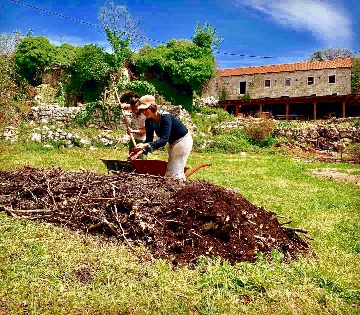 Work on the farm
Can you tell us about how you intend to develop stays at Pachamama in future?
Our priority there is to get the main stone house finished - we're currently living in a caravan ourselves, which is not amazingly comfortable in winter! We want to be able to offer a wider range of accommodation for our guests, from camping and using basic facilities for backpackers or those on a smaller budget, to en-suite rooms for those who want a bit more luxury as part of their stay. We want to be able to welcome as many different people from different backgrounds as possible, so that we can carry on our learning and sharing journey.

And we wish you and Pachamama Farmstay every success on that journey!
HRB