15 October 2019 - The following article represents the personal perspective of author Stevan Perović on cryptocurrencies and the views and opinions expressed in this article are those of the authors. They do not necessarily reflect the views and opinions of Total Montenegro News. Stevan Perović was born and lives in Montenegro, and he is currently working as a Market Developer for Southeastern Europe in Kyrrex, a company that serves as a crypto exchange platform.
A cryptocurrency exchange or digital currency exchange (DCE) is an exchange where one can buy or sell cryptocurrencies. They can be traded using electronic monetary units, tokenized fiat currencies, or other digital assets. Modern technological solutions such as encryption (cryptography) make sure that the transactions are ultra-secure. Cryptography is the art of creating and deciphering code.
"Cryptocurrency has come to change things once and for all. The advent of the internet has created an entirely new dimension, and the new digital population now has children of its own. The crypto environment is quite young, but it has stirred quite a commotion during its decade-long history. It is not about the tech framework alone: we are witnessing the rapid growth of a qualitatively new community, with its own values, beliefs and socio-economic particularities. Community is the spine and support for the healthy development of any industry. But in the case of crypto, the sentiment of classical financial moguls matters a lot. It defines the pace in which the domain moves forward," pointed out Viktor Kochetov in an introductory speech for Kyrrex.
Following a series of questions and answers is an interview between TMN authors and Stevan Perović, Market Developer for Southeastern Europe in Kyrrex, a crypto exchange company.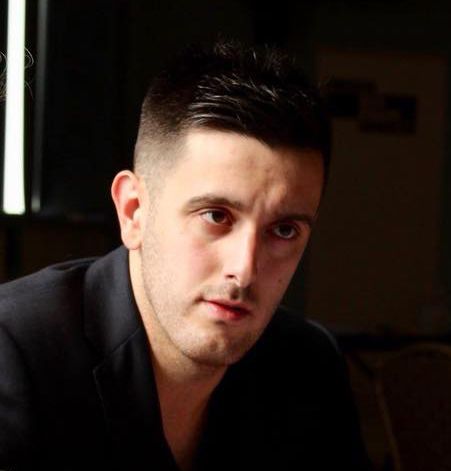 TMN: Many crypto exchange companies do not provide professional services and products for traders. What does Kyrrex offer to the customers and what is the difference between Kyrrex and other crypto exchanges?
SP: Kyrrex offers Kyrrex ProTrader - a professional trading terminal, fully functional system for trading popular cryptocurrencies, such as Bitcoin, Ethereum, Ripple, Stellar, Litecoin, Bitcoin Cash, DASH, and many others. Multifunctional and customizable order control, evaluation analysis and correlation of two or more tools on a single chart panel, more than 60 popular indicators of technical analysis, and lots of basic and professional tools of graphic constructions, are just a few features of the Kyrrex ProTrader platform. The difference between Kyrrex and other crypto exchanges is that we have formed a professional cryptocurrency exchange, taking into account all the requirements of regulators. Kyrrex has created a set of functionalities that can satisfy the demands of any level of customers. After all, professionalization leads to the attraction of significant capital to the market. This indicates the interest of the real sector of the economy both in cryptocurrencies and in blockchain technology.
TMN: How crypto exchange generate revenue?
SP: We generate revenue from trading fees, withdraw fees, MAM account management fees, payments for new tokens listing, and subscription fees for the advanced + modules of the trading platform.
TMN: What is your vision?
SP: Our vision is to become the first world level regulated and licensed сrypto exchange and wallet. Maximum openness, trust, transparency, institutional level of liquidity, high technology trading instruments, and payments are our main priorities in this market.
Read more news about business in Montenegro at TMN's dedicated page.