February 1, 2019 - Zoran Nikolic from Prcanj is one of the most famous Bokelian photographers whose landscapes of Boka Bay stop the breath of the audience from all meridians. This lover of nature and humans records the game of light and shadow on the slopes of the rugged mountains, and their reflection on the sea surface with a lot of patience and knowledge. As he said, he records the beauty of which we cannot escape in Boka Bay, wanting to awaken a beautiful feeling in people. He is entirely successful in this, often answering the question of where this "area of the miracle of beauty" is, as the poet Frano Alfirevic characterized Boka Bay in the 19th century.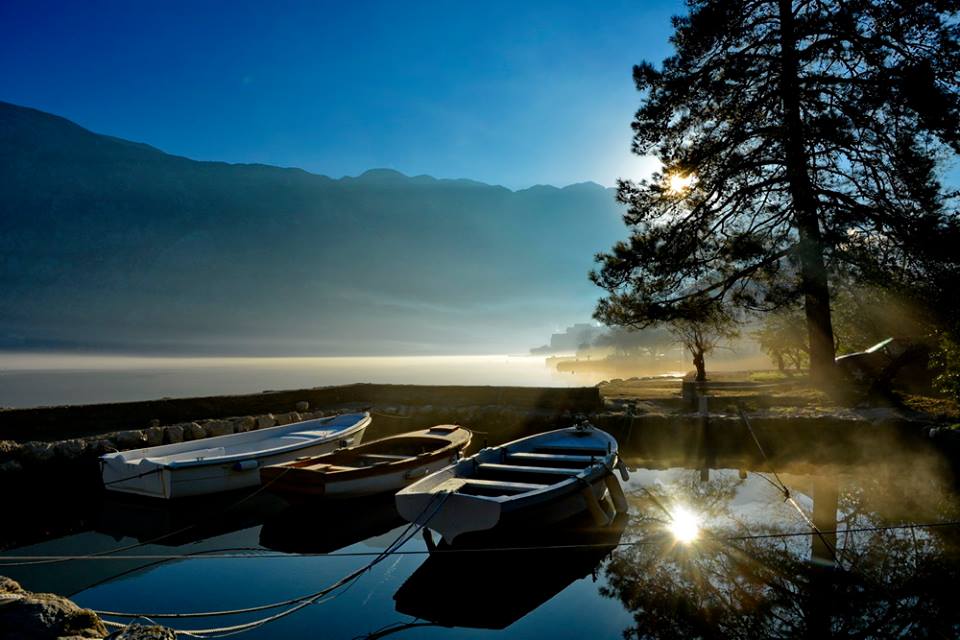 Prcanj, photo by Zoran Nikolic
In Zoran's photographs, Boka is still a place of the unique cultural landscape, fascinating natural contrasts, modest people, who, in harmony, live in stone palaces and small houses along its coastline, go fishing, celebrate their festivities, and celebrate life.
Zoran has adored Boka since his childhood, when in the summer months with his parents, leaving Sarajevo, he returned home to his ancestors. Wooden boats floating in dry stone Mandraci, the song of fishers returning from the sea, the beauty of stone plastic on the facades of the palaces, the grand and modest Bokelian churches, are all the pictures that he had seen in his earliest childhood.
Zoran started doing photography as a fifteen-year-old when he got a small, analog camera. His love of photography as a medium was born very quickly, and in his Sarajevo apartment, he even improvised the laboratory in which he made his first photos. Studies and later the work of a social worker took him away from his hobby for some time, and his return to the photopraphy bound for the arrival in Boka, which in the war of the nineties had permanently replaced his Sarajevo address.
Then a family wooden boat came in, and he owed special love to this valuable segment of the cultural heritage of our region. And we owe it to him that, in cooperation with his cousin, the late Branko Nikolic, launched the blog of Wooden Boats (
https://drvenebarke.blogspot.com/
), the first concrete initiative for recognizing wooden boats as a valuable segment of the culture of life on our shores.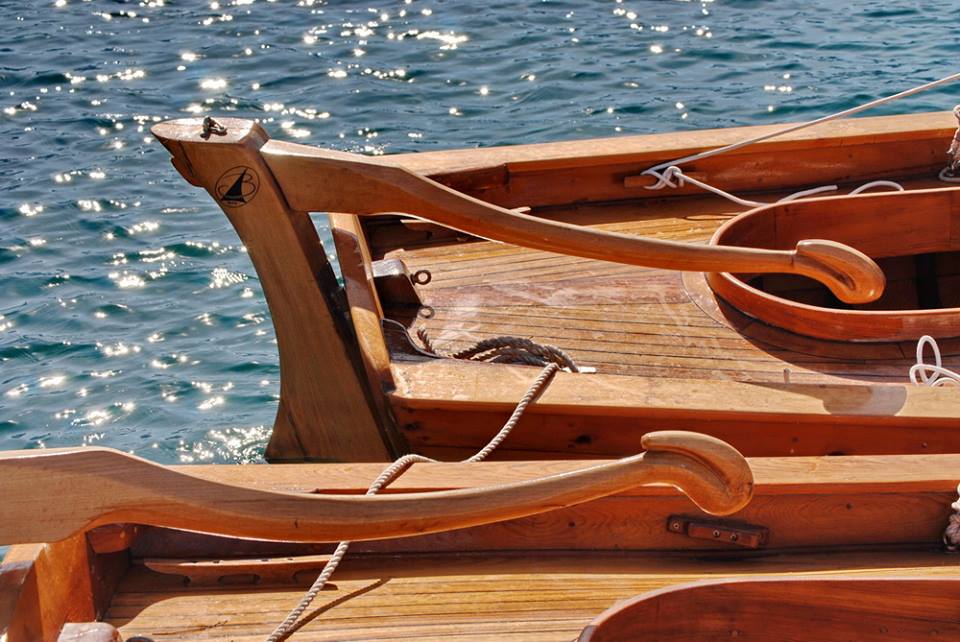 Detail of wooden boat, photo by Zoran Nikolic
"I own a wooden boat my parents bought 49 years ago. Our family boat has given us much love and beautiful memories. She is an integral part of our family if I can say so. When I moved from Sarajevo to Kotor in 1992, I took care of that boat. It is important to me that she exists today. It is in excellent condition, sailing, and it does not matter to me how much it costs," says Zoran about his wooden boat, one of the few still decorating our sea and shore. It is a costly and demanding job, but as Zoran says in his blog, "The wooden boat never gets old, as long as there is wood and good craftsmen."
Zoran is a member of the non-governmental organization Camelia Stoliv, who has recognized his efforts, and in its traditional manifestation "Camellia Festival," for the last ten years has also engaged wooden boats in part of the program bearing the symbolic name "Camellia Trophy," deliberately hinting at the Camel Trophy. This event aims to promote the popularization of wooden boats, as well as to influence the competent state bodies to take measures that will stimulate the owners of wooden vessels to persevere in a struggle to keep them alive.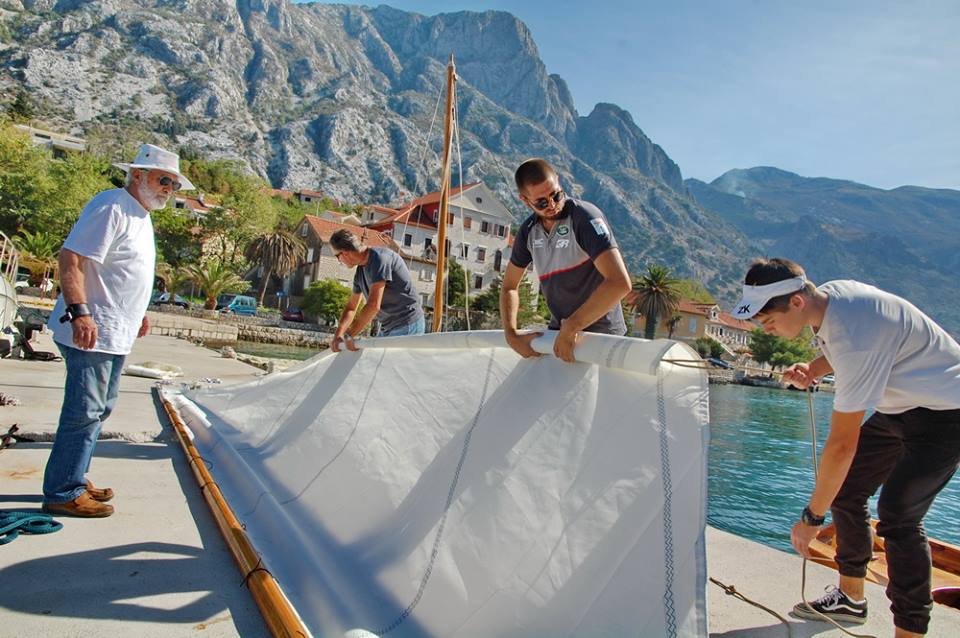 Camelia Trophy in Stoliv, photo by Zoran Nikolic
"We have been working hard for many years, and our manifestation attracts a lot of people. The owners of wooden boats come in, with no more than 10-12 boats, but also visitors who are interested in it. After the fishing competition in wooden boats, as well as the competition in rowing of wooden boats, we are obliged every year to arrange a round table and invite people from the competent institutions - Harbor Command Kotor and Bar, relevant ministries, all those interested in helping us in any way.
There is a response; there is a shift. The latest success in this field is
the initiative of the caliphates workshop Bokovac
and my friend Nenad Bokovac to recognize and protect the craft of wooden boat making as the immaterial cultural good of Montenegro. The Ministry of Culture has accepted this initiative and initiated a procedure for establishing a regime of protection, which is indeed a big and significant step. However, to protect the wooden boat itself, we are now preparing a new initiative to the Government of Montenegro where we will ask owners of wooden boats to release various taxis when registering boats, as well as charging berths and marinas along our coast. We think that such benefits would help to make that little wooden boat how much survived did not disappear. It is our goal because they are less and less per day in Boka because the people who own them are not always able and may not have enough knowledge to care for them. They do not have the conditions for the mastery of these, and these masters are less and less. That is why this is the last cry, our attempt to prevent their disappearance," explains Zoran Nikolic.
The blog "Wooden boats" is somehow a classroom, a place where you can find lots of useful information and instructions on how to repair a wooden boat. Additionally, this blog is also an art gallery with a large number of professional photographs that one day could become the perfect equipment for wooden boat maintenance manuals, which Zoran can draw from many texts he wrote on this topic.
Still, a wooden boat is just one of Zoran's artistic motifs. By moving to Boka Bay, when his interest in digital photography began, devoted to research and the unobtrusive recording of the scenes that surround him, Zoran over time gained the reputation of one of the most significant landscape photographers in this area, and during the last two decades he can boast of a large number of independent and collective exhibitions.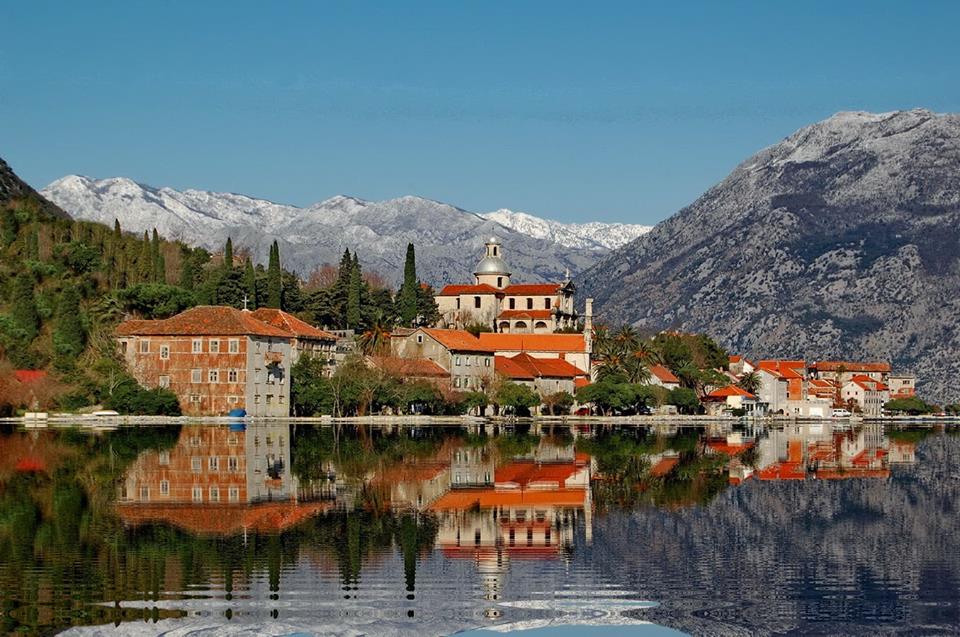 Prcanj, photo by Zoran Nikolic
"I look around the world, and everything that makes me nice and what I think can attract one's attention, I photograph it. It's not enough to click on the camera for a specific motif. You need to have good equipment and plenty of knowledge to take advantage of this equipment to get the result that is delightful. I did it, nobody taught me," says Zoran, pointing out that he loves to take photos of beauty. "I like to show people nice things, and I like it when my photos make people emotional. That's my goal as a photographer."
Zoran's works often end up among the best ranked on numerous international websites for photography. "When you are in Boka, and especially when you have a boat and sail the sea, wherever you turn the camera you cannot take a bad photo," says Zoran modestly. "I get a lot of positive reactions from the world. People ask me where my picture came about, where this beauty is. I answer to everyone, send a link, and explain how to locate us on Google Earth. The beauty of our Boka subdues people."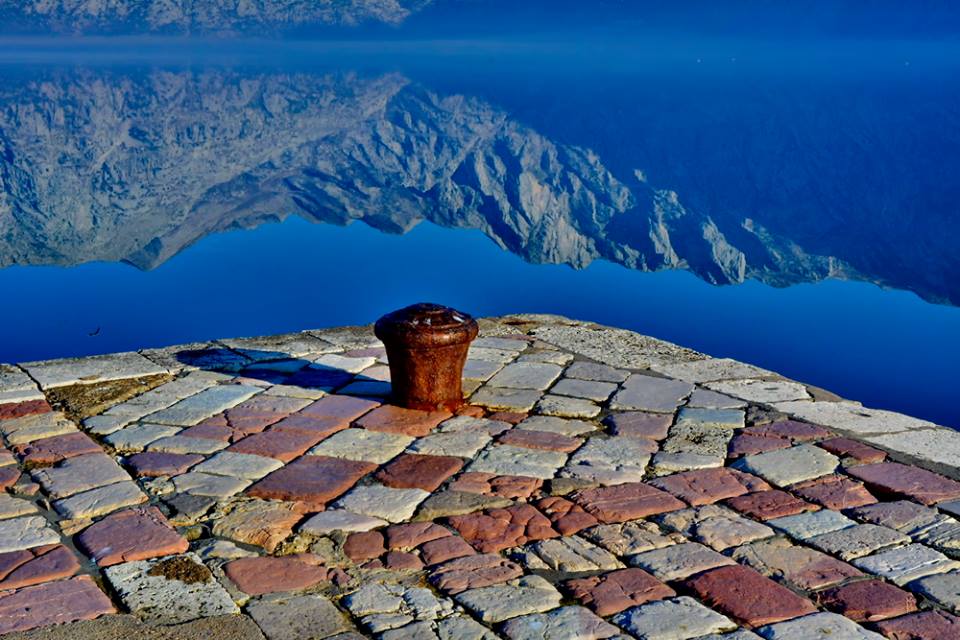 Stone jettz, photo by Zoran Nikolic
When asked how a visual artist experiences changes in the landscape of Boka Bay, Zoran explains that as an artist he continues to try to tie for a nice one. He often finds it difficult to form a cadre that does not have some of the inadequate interpolations, such as large concrete constructions - he admits, he uses computer programs for photographic processing and corrects reality by removing markings in his photos.
Zoran finds time for his hobbies in the afternoon and during the weekend since this social work is as a therapist at the Special Hospital for Psychiatry in Dobrota. There, in the carpentry workshop, he teaches his patients the basics of crafts, enjoying them in the same way as the hobbies mentioned above. It seems that this lover of life, nature, and humans works in a circle of beautiful harmony, which he selflessly shares with his community and the wider audience.
You can find Zoran Nikolic's photos by visiting one of the suggested links: