After completing the Gymnasium in Kotor, which is considered one of the highest quality secondary schools in Montenegro, Vladimir Jovićević went to Italy, where he first attended the Accademia di Belle Arti di Terni, and then he trained in one of the most prestigious schools of classical painting in Italy - Florence Academy of Art.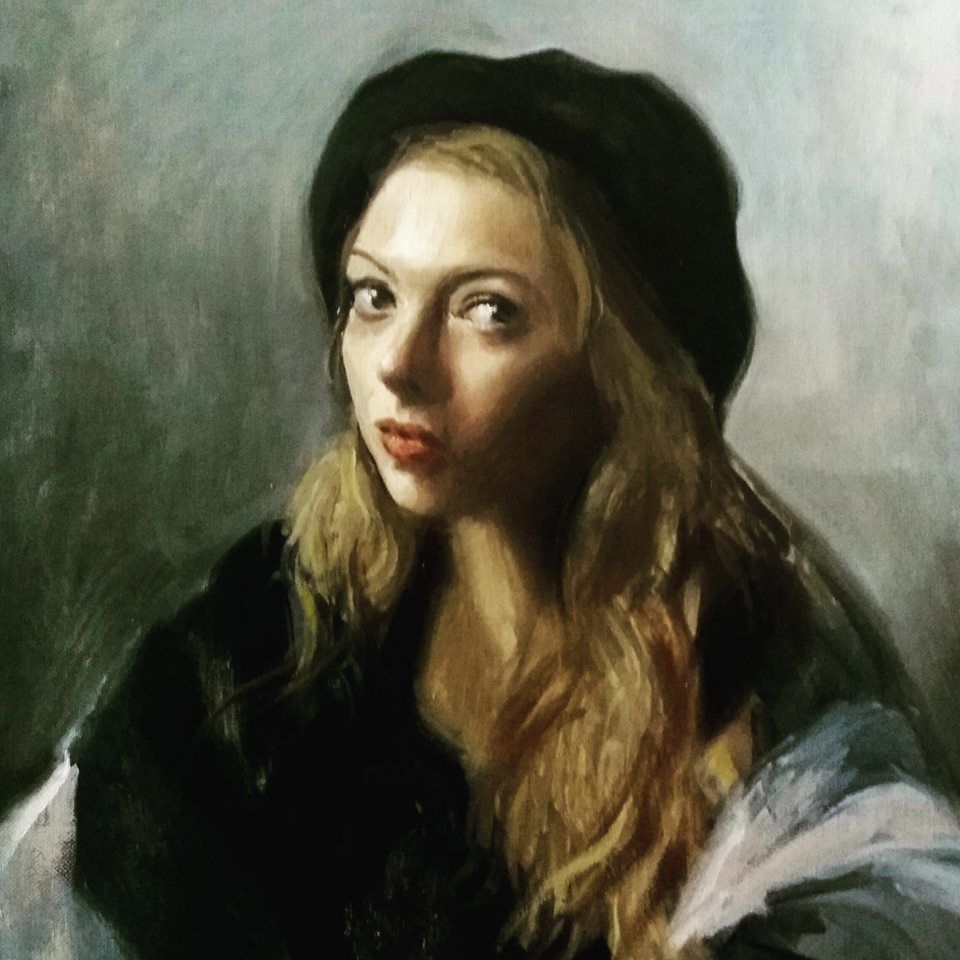 Currently, the public has the opportunity to see the second exhibition of Vladimir Jovicevic, organized in Montenegro. He is very interested in portraiture. "Portrait is the most important field of my artwork. I also paint landscapes, or I choose other subjects. In my opinion, the portrait is the biggest challenge, especially because I paint the portraits exclusively from life. It is very difficult, even after years and years of painting, painting a portrait continues to be a challenge for me. I paint many portraits, and I always find ways to explore more. A good portraitist must be a good psychologist, but, above all, he must be extremely disciplined and focused, "says Vladimir.
Vladimir has proven his talent long time ago, while learning from his first painting teachers, Momcilo Macanovic and Ljubomir Popadić, the well known academic artists of Tivat. Afterwards, he continued education in Italy, first at the "Academia di Belli Arti di Terni", then in Florence Academy of Art. We asked him whether the unique environment of Boka Bay, where he grew up, influenced his art and his professional way. "It was the combination of the environment we live in and the drawing and painting schools you mentioned, that made me decide on my profession. The whole Boka Bay is a special area. I use this opportunity to remind all people who live here to walk around, to remind themselves, to pay attention to the place we live in. I think we all have been exposed to beauty since birth, a really superior aesthetic that contributes to the personal development of all of us who live here."
It seems that in the last few years, as a society, we don't appreciate what we have inherited, we minimize this beauty. Vladimir offers his insight: "Not only regarding painting, but also the culture, the life and tradition we inherited, we, as a society, have the tendency to underestimate our own culture, to think that some other is better, more complete. After many years, not anywhere, but in Florence, I can say that it is just the opposite. Our culture is in fact, precious. "When asked how he felt, as an artist, about the changes in the environment, without the respect for the inherited cultural landscape, Vladimir Jovićević answered: "I think our bay, our area, is so beautiful and it has incredible ability and strength to resist all of these changes."
Will the cultural area of ​​Boka Bay survive in order to continue to be a source of inspiration for future painters, as it was to Vladimir Jovićević when he started his professional career, only time can tell. In the meantime, Vladimir will transmit the secrets of classical painting to younger generations.
Vladimir Jovićević also teaches workshops in drawing and painting for the ones who do not intend to become professional painters, but wish to acquire technical knowledge and to advance in their painting skills. "Painting offers people the opportunity to develop personally, in other fields of their interest. Through painting, many progress in their profession, thanks to the knowledge they gain through painting and through the challenges and difficulties they face during the process. It is never too late for painting, and there are no limits, except the ones that we set ourselves, painting is for everyone and I think it should be a part of the general culture. All those who want to paint should have the opportunity to do it. Of course, everyone will paint the way they feel, but I think that for all people who are interested in artistic expression, it is useful to have knowledge about the traditional way of painting. "
Vladimir plans to offer the possibility of studying classic painting in Montenegro as well. "I hope that in future I will teach a painting workshop in Tivat, which would be an international one, I intend to invite reputable lecturers from abroad, and I think that our environment also offers natural beauties and landscapes that we can paint. Also, Boka Bay has many talented young people who could discover and develop their painting talents. "
In anticipation of his new professional achievements, we remind you that the exhibition of Vladimir Jovićević can be seen at the Buća gallery in Tivat, untill July 6th.