May 10, 2020 - "Let's buy healthy! Let's buy Domestic Food! Let's help ourselves and others and use the size of our country to have a personal and honest relationship with each food producer! "- calls the FB group Kupujmo domaće! - podržimo male proizvodjače hrane u Crnoj Gori- "Let's buy domestic food - let's support small producers in Montenegro."
The group was started on April 20 by a small group of enthusiasts to support producers in the current circumstances, and making quality, homemade food available. Although it has existed for less than three weeks, it has managed to gather over 200 producers and almost 30,000 members.
"This group was created to combine supply and demand for domestic food most efficiently, using the advantage of social networks and the Internet. Bidders are invited to present their product with a description, location, photos, and price and to suggest a method of delivery (collection from the manufacturer or the possibility of delivery to a specific area or the customer's home). Buyers for quality domestic products quickly get in direct contact with the bidder and agree on taking over the goods. All customers are invited to share the shopping experience and rate the product by posting a picture and comment/thanks/criticism/recommendation after the purchase, "reads the description of the group, in which the promotion is completely free.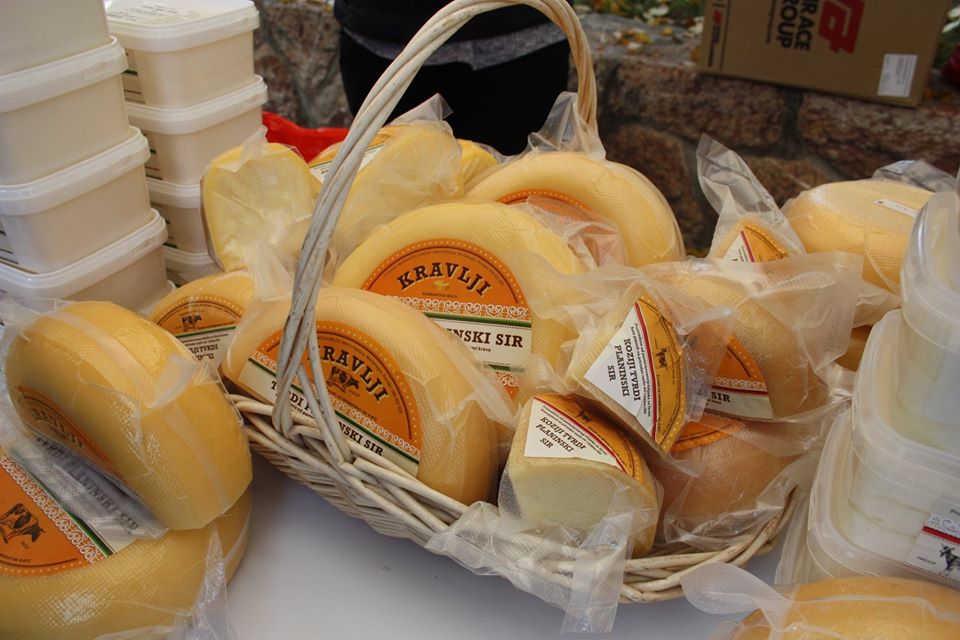 FB Group: Kupujmo domaće! - podržimo male proizvodjače hrane u Crnoj Gori
We bring you an interview with Ivan Bošković, one of the initiators of the FB group "Let's buy domestic food- let's support small producers in Montenegro."
TMN: Although launched less than three weeks ago, the FB group managed to gather over 200 producers and almost 30 thousand members. What prompted you to this idea?
Ivan Bošković: The initiative came from two families with small children, who appreciate the quality of food, and due to the well-known situation and the so-called social distance and pessimistic forecasts regarding the economic impact of this pandemic, we had a strong sense that we had to do something. We could not indulge in passivity and lethargy. We decided to do what we could, at least to help someone.
Each of us has relatively successful careers in various areas that are not related to food production (Nikola Ivović maritime, Milena Žmukić Ivović economics, Ana Bošković psychotherapy, while my field is IT). Still, we started with the fact that we experienced ourselves.
A large number of our hardworking people,
small producers
of domestic food in Montenegro, traditionally distribute products - the products are offered to acquaintances, and new customers are reached by word of mouth. We wanted to foster direct communication between consumers and producers. There have been some attempts in this domain before. Still, the analysis of other approaches to this idea has led us to the conclusion that the most straightforward possible approach is necessary- the simplest possible technology to establish direct communication between providers and consumers.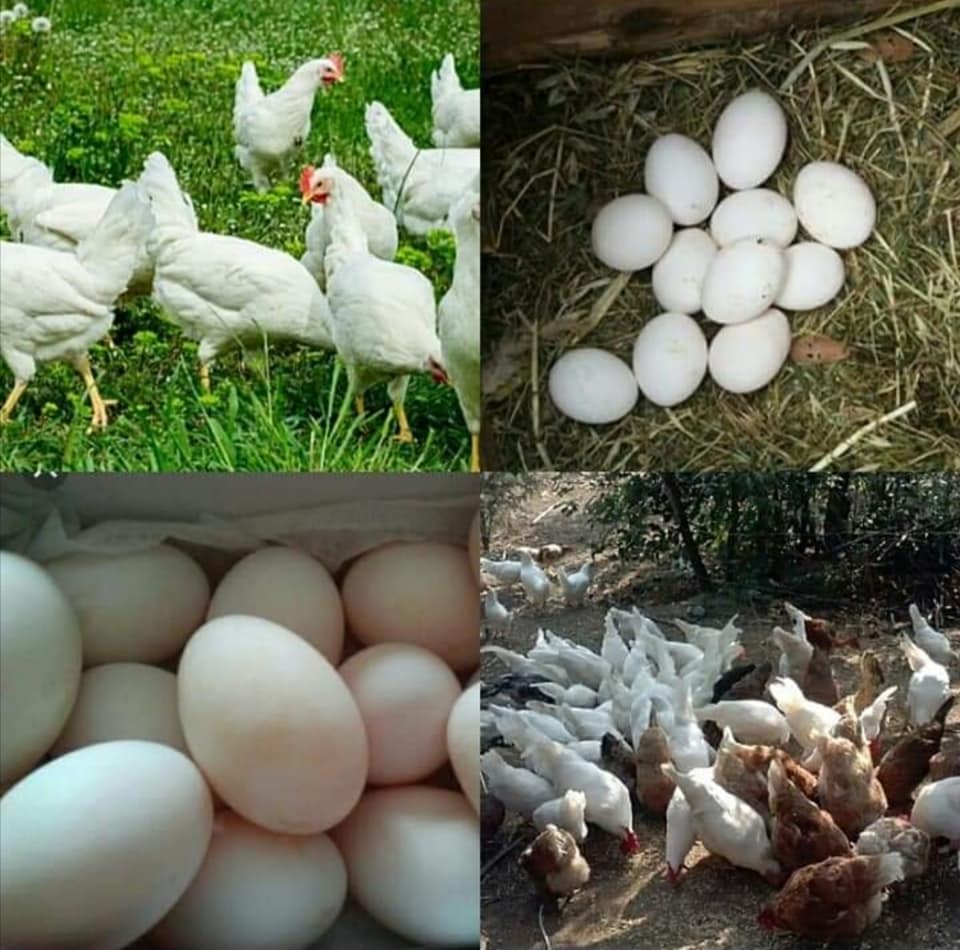 FB Group Kupujmo domaće! - podržimo male proizvodjače hrane u Crnoj Gori
We believed that a springboard was needed, so those small manufacturers could more easily and quickly see the benefits of using new technologies to distribute their products. That way, they did not have to depend on anyone and that, above all, they did not need advanced IT knowledge. The acceptance of this initiative helped the simplicity of the offered platform, combined with the quarantine period and pessimistic economic forecasts. The reactions and numbers of the group encourage us to believe that this was a good move at the right time.
TMN: Were you surprised in how short time the initiative you launched was so successful?
We can't say we're surprised. However, the speed with which this initiative was accepted, the number of positive reactions, and concrete effects in a relatively short time- is above our expectations. There is one segment worth noting. It would be wrong to say that it is surprising, but it was not in the domain of our expectations - it showed a degree of solidarity and readiness to help others.
TMN: Although your initiative was offered entirely voluntarily to producers and citizens, it is a presentation of social entrepreneurship on its basis - all participants in the process benefit. Your gift to the community has triggered a chain of significant reactions and different ways of networking people.
Our idea came from understanding the position of hardworking people,
small producers
, on the one hand, and evident demand on the other. The motivation for this action has a prosocial aspect and s primarily focused on community well-being, support, cooperation, and helping producers. The general public recognized all this, and the group was joined by a large number of people who are ready to help others in the field of their capabilities and competencies: useful advice, information, to donate excess packaging, even to transport products and the like.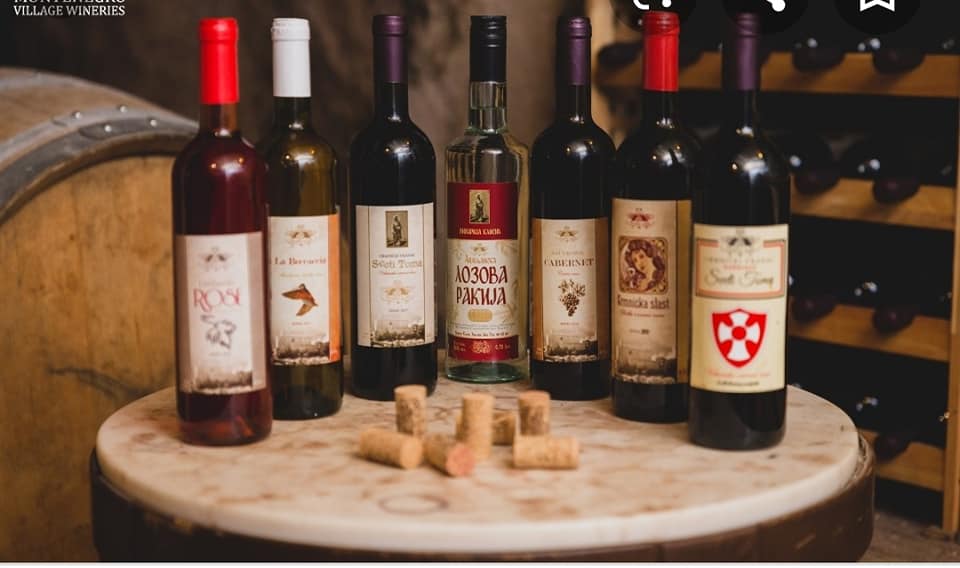 It is what is most precious in the mentality of our climate, which does not often have the opportunity to manifest itself, perhaps due to the way of life and the lack of time and opportunity. Now that the pandemic has slowed the pace of life and confronted us with serious, real fears, the communication channel opened by this group has made it clear that people are not just consumers or just sellers. We also notice that a very close relationship between sellers and buyers is established, and trust and good energy is developed.
Recently, the respected psychologist and communicator, Radoje Cerović, stated that in these harsh circumstances, Montenegro is the best he has ever seen. Reactions to our initiative confirm this observation in many ways.
I need to emphasize the diligence and dedication of our people, but above all,
the quality of their products is very inspiring
! Due to the enthusiasm that this group encouraged, I find myself dreaming about some future small garden and vegetable production, at least in the form of a hobby. I believe I am not the only one!
TMN: What feedback do you get from group members? What are the reactions of the manufacturers?
Feedback from both manufacturers and customers is very positive, and that is what motivates us to invest more time in this now very demanding project. "Thanks to your group menu, the phone doesn't stop ringing!" , "I'm afraid I won't have as many goods as required!", "I didn't sell in the year I sold yesterday after that announcement!" - these are some of the comments we received from the manufacturer.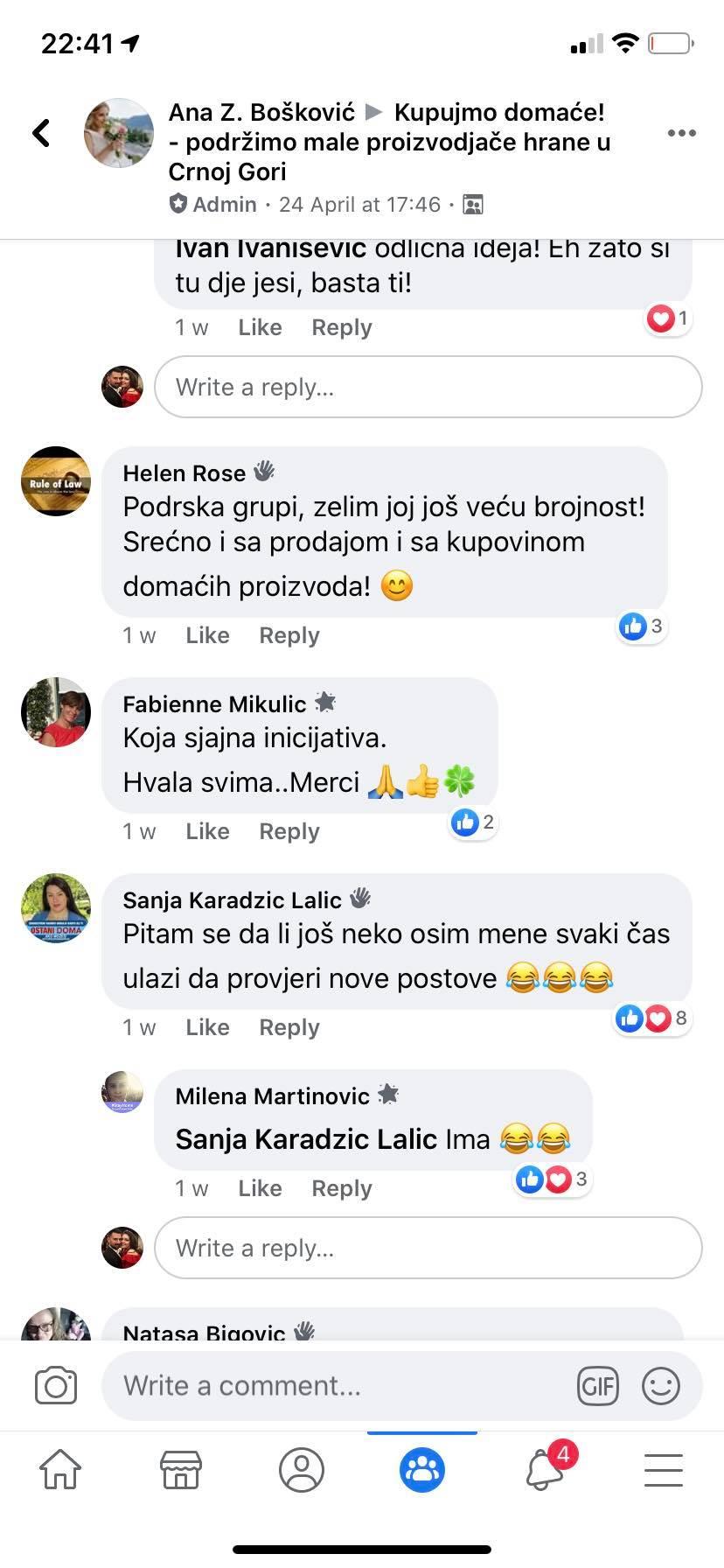 Communicatiom in FB Group Kupujmo Domaće is very vibrant
We motivate customers to publish their experiences in the group, honestly and objectively, because it is an essential mechanism for establishing mutual trust, but also a motive for domestic food producers to maintain the level of quality. For now, they mostly thank for the delicious products, addressing the name and surname of the seller, in the recommendations they describe and praise the seller himself, not only the product he sells.
TMN: The whole project is non-profit and non-commercial. Still, due to the high interest and the need for systematization of information, you want to improve it with adequate technological support. Although the contacts of the producers of various food products can be searched quite successfully in the FB group itself, the network you have formed requires a user-friendly platform.
That's right. This form of the platform has its advantages, which have given excellent results so far. It is these results that we have achieved that oblige us to develop the initiative further, to consider the ideas we have, but also the proposals that come to us, and to continue working by adhering to a socially useful approach as the basic guiding ideas.
More natural search, more precise categories, and further improvement of essential segments of this initiative, such as solidarity, social and environmental responsibility, may be further improved if the web platform is added to the existing platform. By combining both platforms, we will achieve even better results. However, we are cautious that the further development of the idea does not go in the direction of commercialization. We want to keep the enthusiasm, volunteerism, and access to free services to improve
the interaction between domestic producers - customers.
TMN: Do you believe that this way of product placement can have a positive effect on the increased volume of domestic food production, given that the costs of product placement are reduced?
The group currently has close to 30 thousand members, and what is clear to anyone who looks at the interaction within the group is that there is a high demand for domestic, quality products in Montenegro. Awareness that it is essential to help local food producers, especially now that we are facing the consequences of a pandemic and months of locking up the economy, is at a high level. Also, customers and producers find this initiative helping to see the benefits of digital technologies. We hope that the real economic effects of this action will lead to producers getting wind in their sails and production increasing.
It will not completely replace other essential sales channels. Different product placement channels have various advantages and disadvantages. We think that a combination of different approaches is best for everyone.
TMN: Were fishers involved? Do you think that this approach can be extended to other spheres of local economies?
Yes, they are, but for now, not as massively as other manufacturers. Fish and seafood are specific products that are more complicated to distribute than tubers and strawberries, for example. However,
we sincerely hope that this season is not written off
and that people will appreciate visiting places in our country as much as home-grown food. Then fishers will also benefit more from this initiative.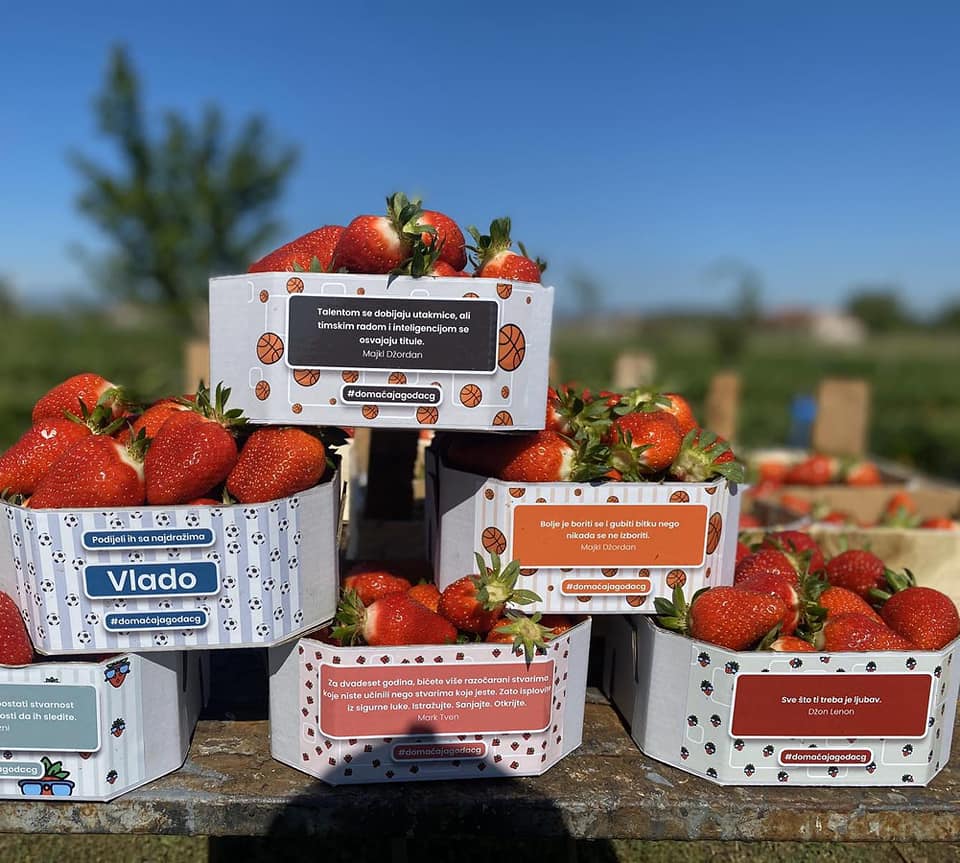 Due to the desire to keep the project completely unprofitable, and not to incur any costs for its users, Ivan and his team do not promise their FB group and website will be available in English soon. But they believe that the site will facilitate direct purchases of domestic food and for ex-pats in Montenegro. For now, do your best. The choice and quality of products available through this initiative are the right motivation for learning the basics of the Montenegrin language.