Always crowded with tourist groups and their guides, St. Tryphon square has been the center of life for generations. "My grandfather, father, and I grew up here," said a member of the organizing group, Alexander Dender, at the opening ceremony of the 'Day of Tryphon Square'. "We love this town as part of our present and past," he added.
Under the baroque bell towers of the Catholic cathedral built in honor of the patron and protector of the town Sveti Tripun (in the local dialect), Kotor parents came with their kids to play games recalling the memories of their childhoods.
The hopscotch courts looked especially nostalgic drawn on the rough, centuries-old stones.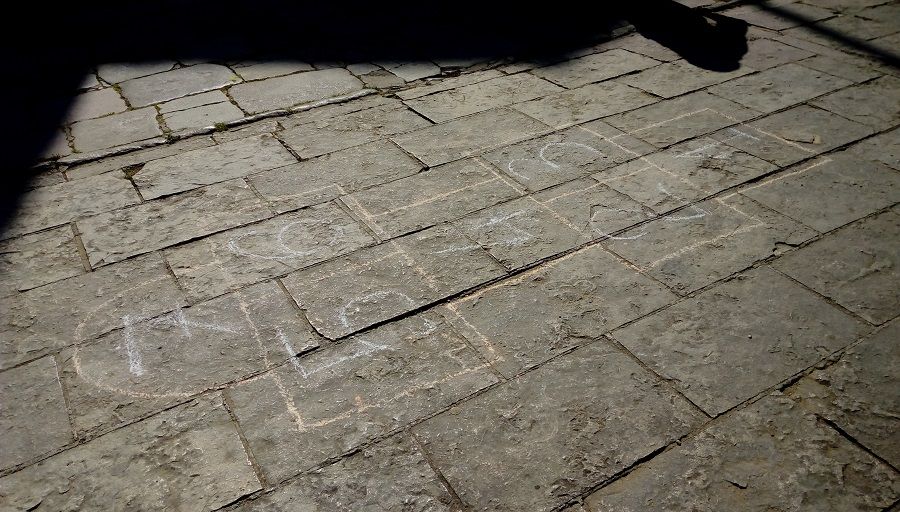 The almost forgotten Chinese jump rope seemed to arouse interest in children again.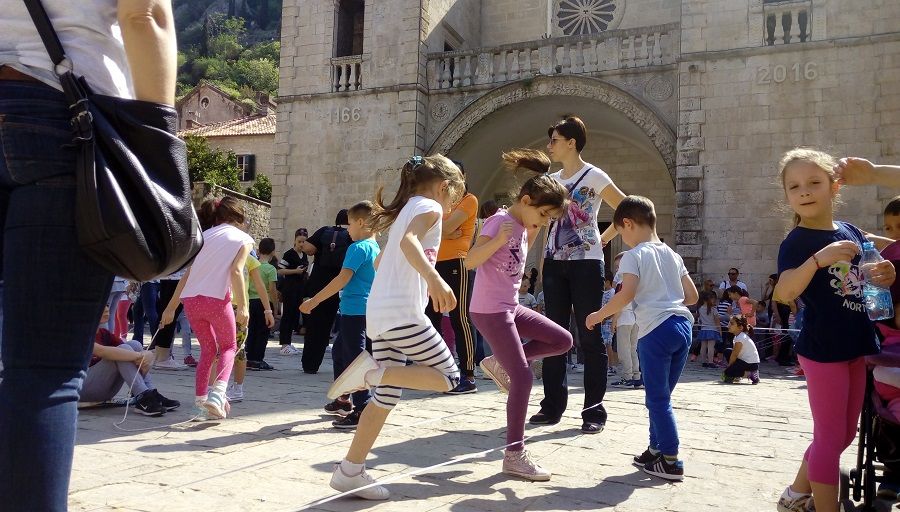 Several shuttlecocks flew over St. Tryphon's square yesterday.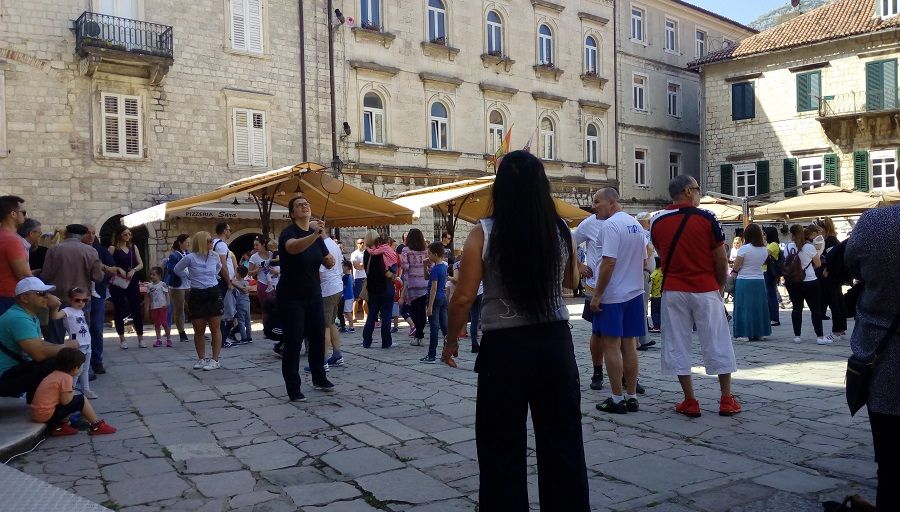 The loudest circle of "hot potato" was played, bouncing from hand to hand.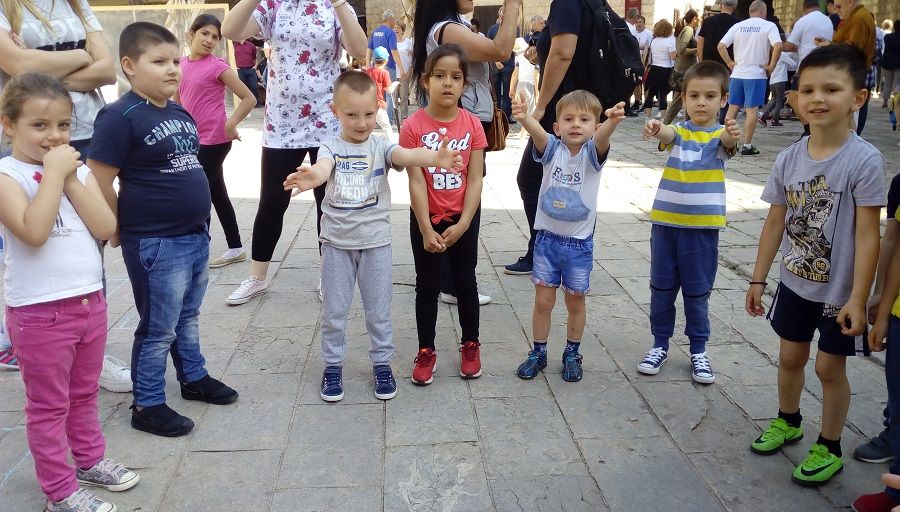 These honorable men used to play coins on the cathedral porch over 30 years ago.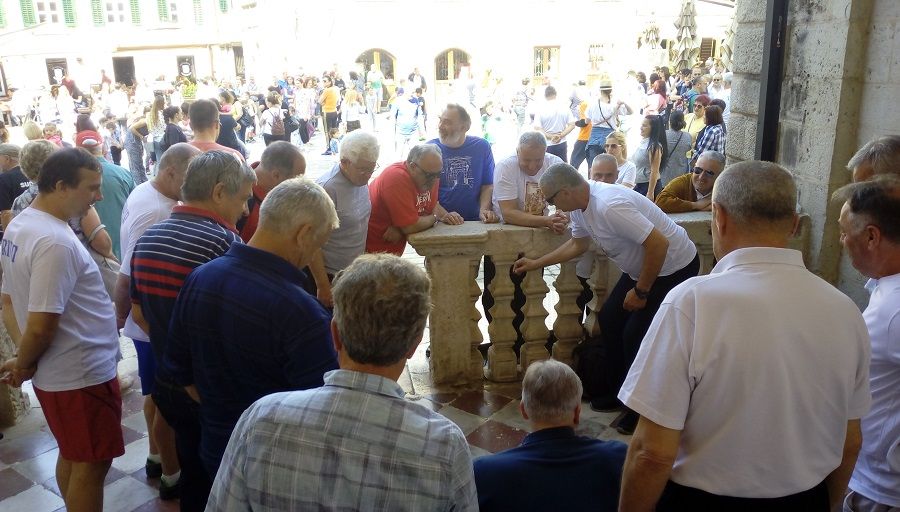 A legendary football match between two teams from the northern and the southern parts of the Old Town – Parilo and Tripun – began at 10 am as it once was. Back in the day, every game was marked with a broken shop-window nearby, so the veteran players demanded to open the shutters around the field.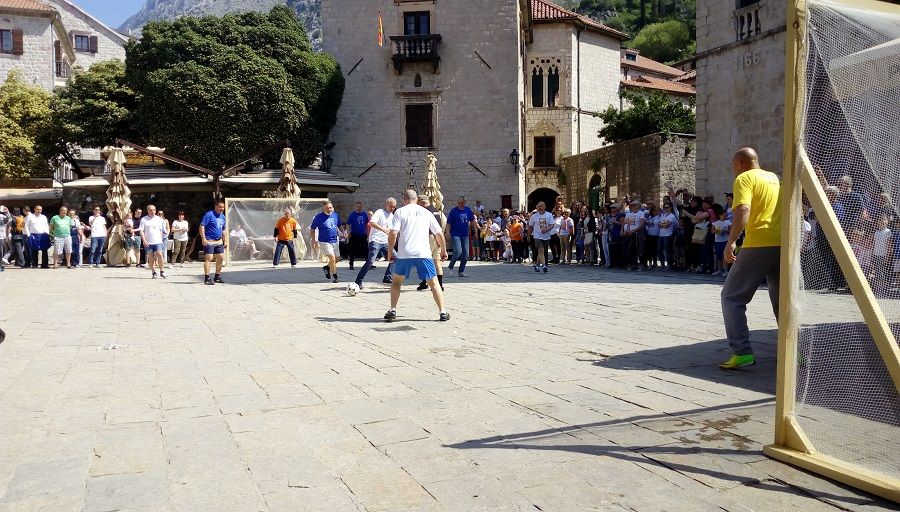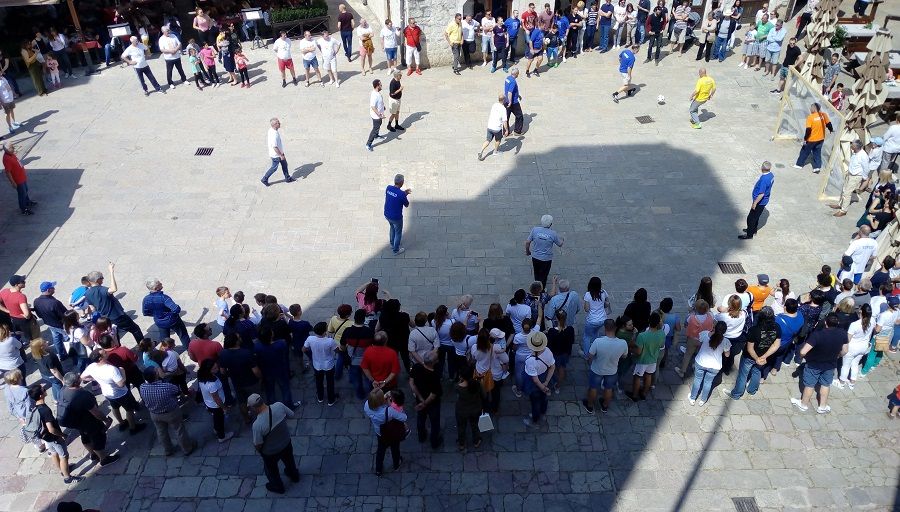 Popular local songs mixed with Medieval bell ringing, kids laughing, ice cream eating and a reunion of school friends through childhood games were celebrated as a re-creation of the true Kotor spirit.