Crossing land borders always brings a change of scene, with some countries offering more extreme contrasts to their neighbours than others. I will never forget the experience of leaving the vodka-sodden last village of Armenia in the former Soviet Union to cross into Iran. Quite apart from the obvious change in dress code and drinking habits, the lush green terrain surrounding the village of Megri contrasted starkly with the forbidding brown desert which proved to be Iran's welcome. Driving a Land Cruiser from across the southern border of Uganda into Rwanda two weeks after the 1994 genocide to be greeted by young teenagers with Kalashnikovs at roadblocks was another contrast which lingers long in the memory, and while the contrasts in the Balkans are not quite as stark, they do exist.
I always smile as I cross the border from Metkovic en route to Sarajevo. I am leaving Dalmatia, one of the most famous wine regions in this part of the world, a wine region without a wine road, to be greeted by a welcome sign to the wine roads of Hercegovina, just one of the many impressive cultural and tourism sign projects which exist in BiH. And the first impressions crossing from Croatia into Montenegro?
Billboards.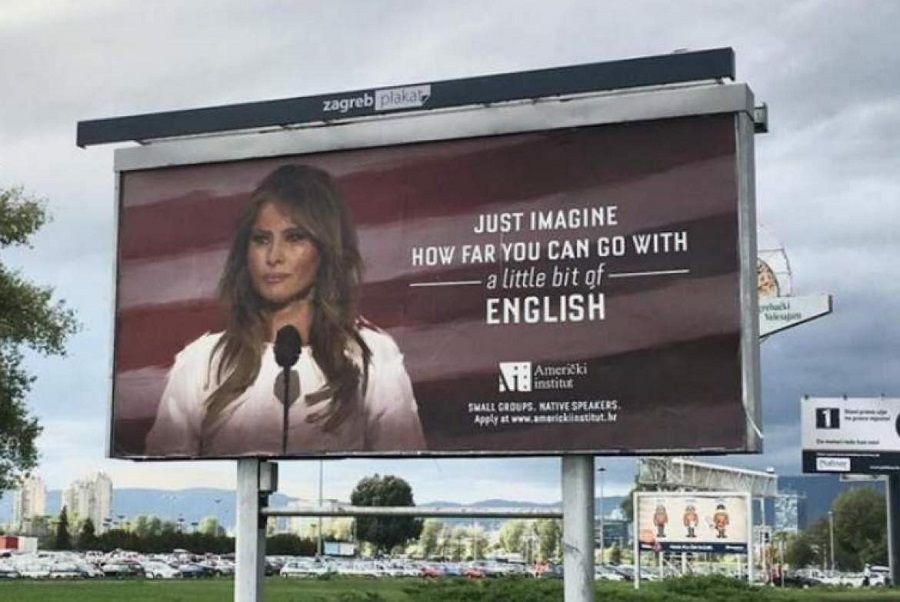 I have never been a fan of billboards as a means of advertising, and I don't consciously remember being swayed into purchasing action because of any message, but occasionally a billboard will make me laugh, such as the infamous Croatian language school campaign last year, featuring America's first lady, above. Apart from the funny message on the billboard, it was also effective as it was a billboard in isolation.
Which brings us to the road from Tivat to Budva, which I have travelled along at least 20 times so far this year. Billboards are EVERYWHERE, a total overload of bargains to be had, places to visit and things to eat, drink and see. For the first-time driver, it is extremely distracting and, given the frequent slowing down of traffic as a car in front exits left, not a little dangerous. From an aesthetic point of view, the drive would look 100 times better without them, as would all the roads in the country. With such an overload of information, I also question their effectiveness. It almost seems that having a billboard is a status symbol. With so many billboards in such a short distance, how can each billboard get its message home, especially when the driver is supposedly concentrating on the road ahead? How effective is the advertising? Let's take a test, if you use the road regularly. Close your eyes and name the messages you can remember from the hundreds of billboards you see on that road.
I closed mine and I can tell you that I know there is a LOT of property for sale in Montenegro, that Dukley Gardens offers a free bottle of wine for something, and that is about it.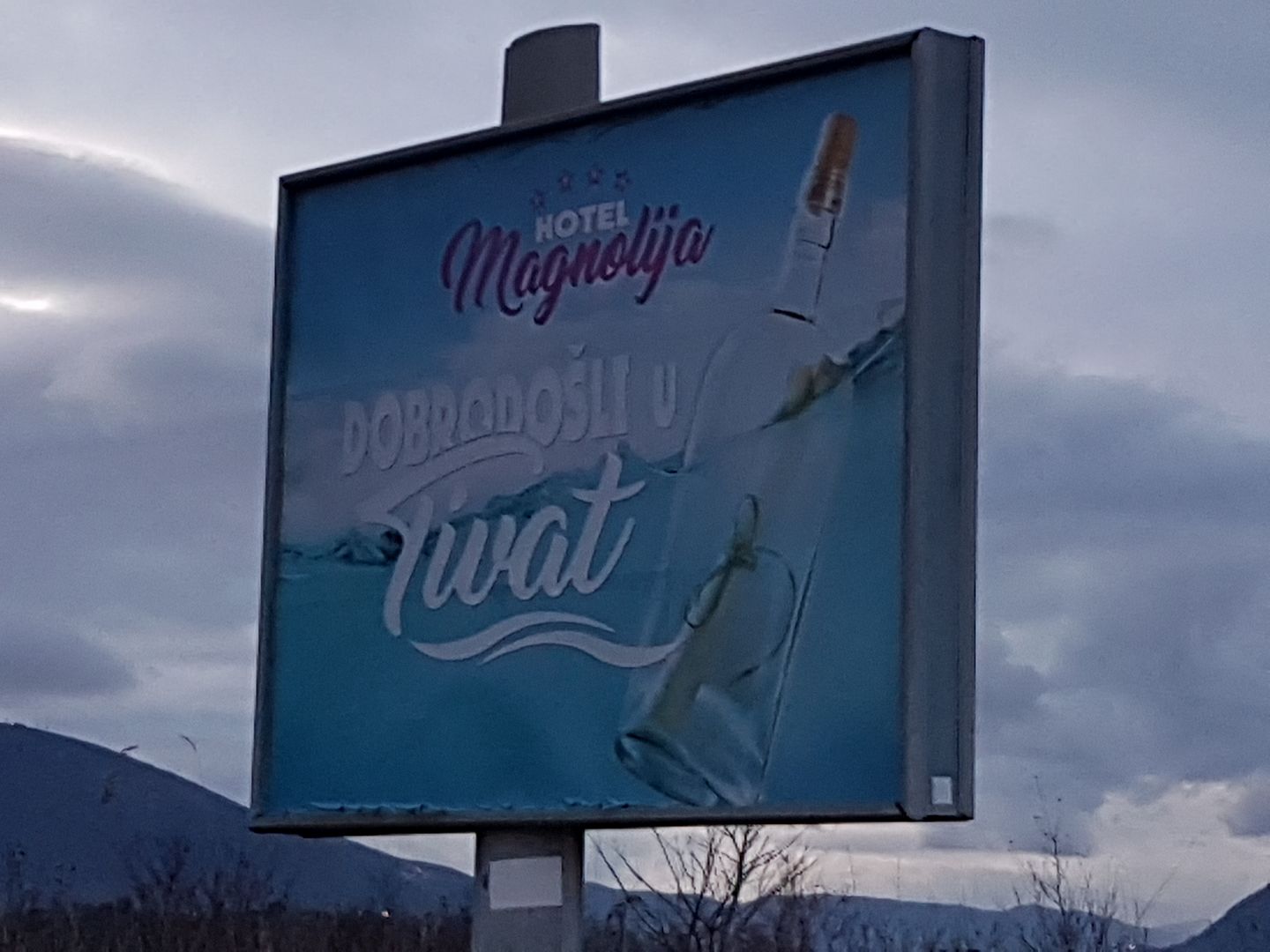 Apart from, perhaps, the suggestion that these guys above hire a font manager.