September 12, 2020 - The Center for Civic Education (CCE) is paying tribute to all the victims and detainees in the Mamula camp during World War II, among whom the majority was from the Bay of Kotor.
"At the same time, we use the opportunity to invite the future authorities to revise the contract with the investor who is currently building a hotel and tourist facility on Mamula. We call on them to establish the Mamula Memorial Center as a sign and permanent commemoration to the victims, and a reminder to all future generations of the crimes committed here," the CCE states.
The camp on the island of Lastavica, better known as Mamula, was disbanded after Italy's capitulation on September 14, 1943, 77 years ago, and commemoration is held every September in memory of the crimes that took place on Mamula, recall the CCE.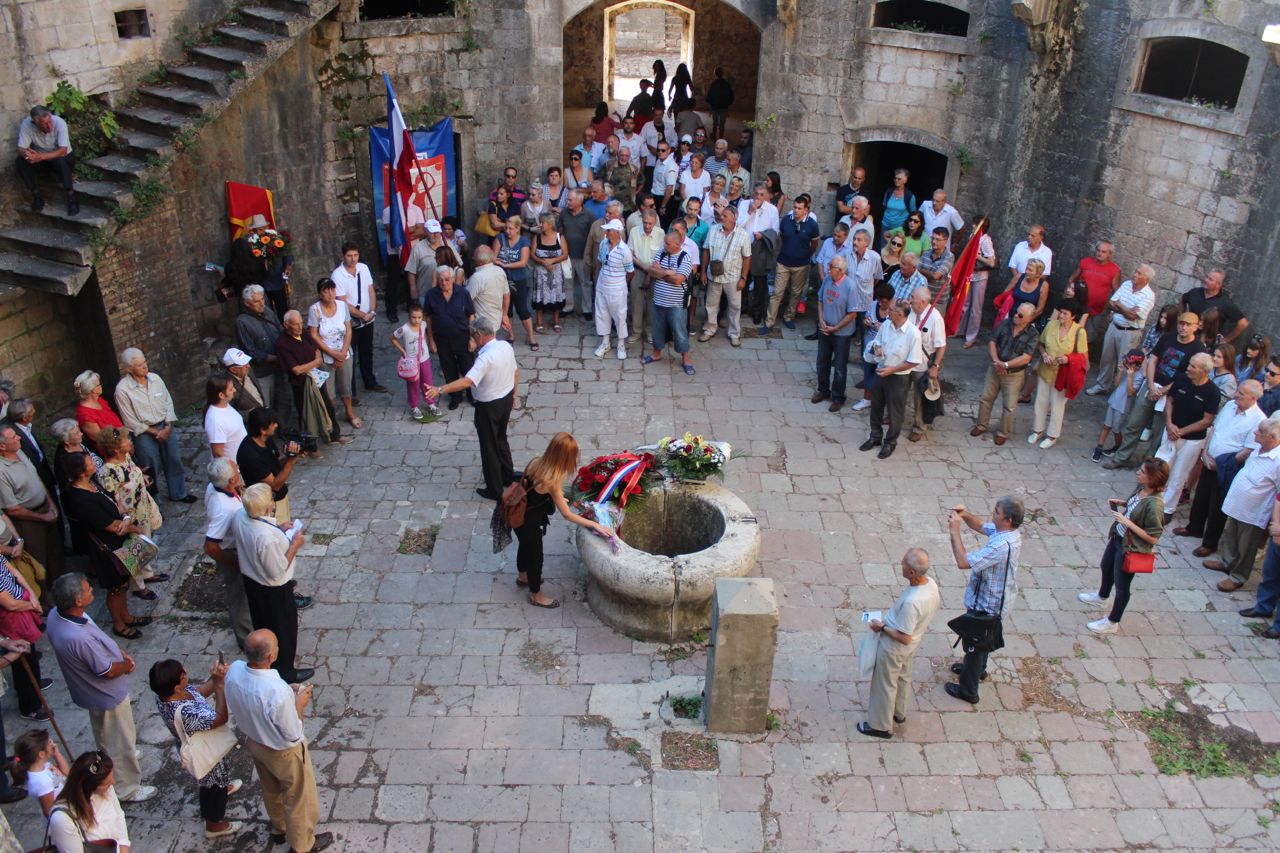 Mamula, Arhive Photo, Source: CCE
"However, due to the country's epidemiological situation, the CCE delegation will not visit the island this year and lay flowers to pay tribute to the victims. Therefore, we are addressing society this way to remind them of the crime, and call on the state of Montenegro to take on the obligation towards the victims, and the achievements of the anti-fascist struggle. In addition, they should adequately protect this locality, marking a place of suffering."
"There are numerous places of suffering on the territory of Montenegro, where crimes were committed during World War II, and today's younger generation knows almost nothing about them. It is terrible not to know that over a hundred people were killed or starved to death here. Over 2,000 were captured in Campo Mamula, as estimated based on data from Italian military documents. Therefore, to remember such facts and to encourage the development of a culture of human rights in Montenegro, one of the main pillars and cultures of memory, Mamula, but all other places of suffering in Montenegro, should be part of the education system and of a special segment of educational tourism."
"The entire Montenegrin society, and especially the institutions of the system, must remember all crimes against innocent civilians during the wars in Montenegro. They must also work tirelessly to develop a culture of remembrance and respect, recognition, and compassion for all victims, to make sure these crimes never happen again," the CCE states.
"We appeal to the new ruling majority to advocate actively in its future mandate to establish a culture of remembrance, which the previous government only declaratively supported. The highest representatives of the previous government have never gone to the commemoration on Mamula island. They treated this anti-fascist execution site like any piece of land. They leased it to an investor who, according to their public plan, cannot adequately protect the victims' memory. Everyone in Montenegro should work tirelessly on shaping a society based on respect for victims, reconciliation, the right to truth, peace, coexistence, and tolerance," the CCE said in a statement.