US Bloomberg ranked Montenegro among the top 20 destinations that will be particularly popular this year.
State Secretary at the Ministry of Sustainable Development and Tourism, Damir Davidovic, said that at the same time, China Travel Agent magazine awarded Montenegro as China's most popular niche destination last year.
This, he said at a press conference organized by the National Tourism Organization (NTO), shows that the results and potential that the state has achieved have been recognized.
The director of the NTO, Zeljka Radak Kukavicic, said that last year was a record year and that they can boast a good start this year.
"On New Year's Eve, we had 60,000 guests and good attendance on other days," said Radak Kukavicic at a conference organized by the NTO in cooperation with the Ministry of Sustainable Development and Tourism.
US Bloomberg recommends 20 inspiring destinations that will be especially enticing this year. Thus, Montenegro found itself ahead of Italy, Kyrgyzstan, Hungary, Bolivia, Mozambique, Jamaica and Cairo.
Bloomberg writes that the tiny Balkan country has slowly positioned itself as the new jewel of the Adriatic, with a mix of centuries-old villages, aristocratic mansions and numerous challenging locations beyond gravel beaches.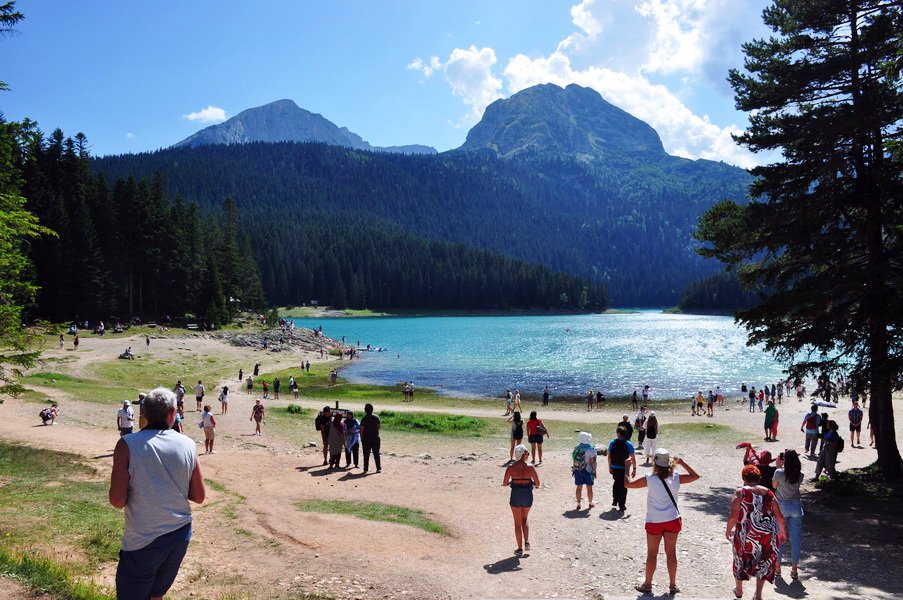 NP Durmitor - Black Lake - photo Boka News
"On your Montenegro adventure, you may encounter a brown bear, a gray wolf, a Eurasian lynx and other endangered species in Durmitor and Biogradska Gora National Parks," Bloomberg states.
After the wild beauty, they recommend going to the "sunlit" shores of the sea.
"Be sure to visit the luxury marina Portonovi in the Bay of Boka Kotorska, where the first European resort, One & Only, will open in June. Cruise the sea or fly Lufthansa to Tivat, a seaside town with an airport. Whatever you choose, you are sure to bypass the crowded Dubrovnik in neighboring Croatia," the author said.
Bloomberg also recommends when it is best to visit Montenegro and when not, with a handy overview of annual accommodation rates.
According to them, the weather in Montenegro is warm enough for bathing until October, when the prices are the most affordable.
"You will have a good time in the late spring as well, when the nights are warm but pleasant," recommends this eminent media.
Text by Boka News, on January 9th, 2020, read more at Boka News