Just before the coldest period of the year, twenty new homes, already in use, arrived in the Herceg Novi Asylum for Abandoned Dogs. Shelters at Dizdarica were provided by the Municipality of Herceg Novi, which, together with the company "Cistoca" and volunteers, is working to improve the conditions for dog care in this facility.
The dog houses were necessary and important, and how much they contributed to improving the treatment of animals, assured today the Mayor of Herceg Novi, Stevan Katic, who visited the Asylum with his associates. He expressed his satisfaction with the way in which the business of procuring, assembling and installing the houses was realized, as well as the functioning of the Asylum.
Cooperation between local government and "Cistoca" with volunteers is a good way to identify needs and continue to improve conditions in the Asylum, Katic said. As he pointed out, the local government also included in the draft Budget for 2020 the funds for the work of Asylum, recognizing that this facility is a need of the city and that it is important to provide good conditions for the care of abandoned animals.
He thanked the citizens who adopted the dogs, as well as those who significantly assisted with their donations. He invited everyone who wanted a pet to visit the Asylum and find a new friend.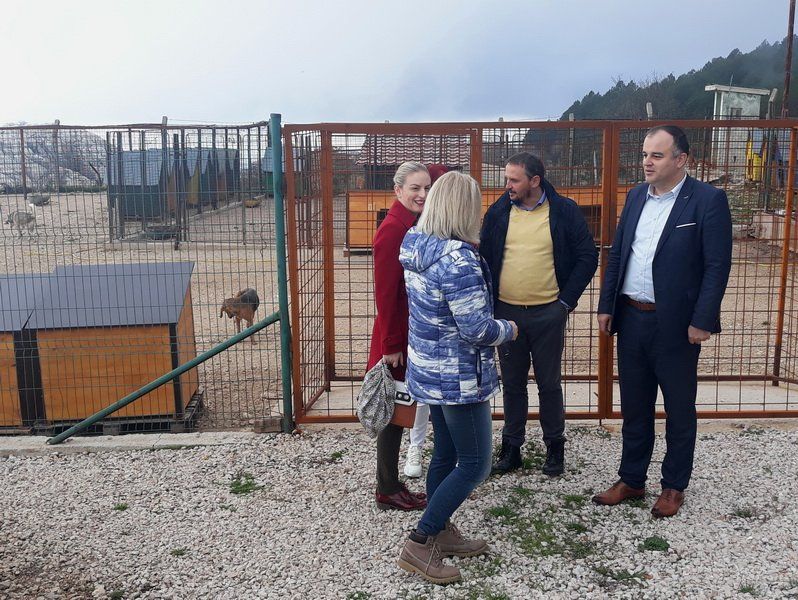 Visit to the Asylum for dogs
Director of the company "Cistoca" Vladimir Arsic emphasized that the houses are very appropriate, especially before the winter. According to him, the value of this purchase is about three thousand euros, and after that came the sand that will cover the area for the movement of dogs. At present, 84 dogs are housed in the Asylum, with five employees collecting, housing and caring for animals.
Arsic points out that asylum costs are quite substantial, amounting to between five and six thousand euros a month. It functions thanks to the assistance of citizens, individuals and businesses, Arsic says, and thanks in particular to the company "Vodovod i kanalizacija" (Water supply and Sewage) and anonymous donors for the larger amount of food they donate during the month.
The director adds that another expense is the reimbursement for the use of the facility, worth 222 euros a month, which is paid by "Cistoca" to the Ministry of Defense as the owner of the space. He added that significant funds were invested in the renovation of these premises, for which the Ministry failed to obtain a refund.
Five registered volunteers work at the asylum. One of them, volunteer Jasna Cavic, said that they were trying to secure various donations in food and equipment, but also to promote the adoption of dogs. She believes that procedures for asylum visits need to be facilitated and that volunteerism in Herceg Novi should be at a higher level.
Text by Boka News, on November 28th, 2019, read more at Boka News