The number of victims of the powerful earthquake that hit Albania yesterday has reached 25.
Authorities said four more were confirmed early this morning, with more than 600 injured in the earthquake that struck Durres and the surrounding area.
Citizens in Durres sleep in tents and cars and at a football stadium while the accompanying concussions continue.
A day of mourning was declared in Albania. Flags at all institutions will be lowered to half the spear.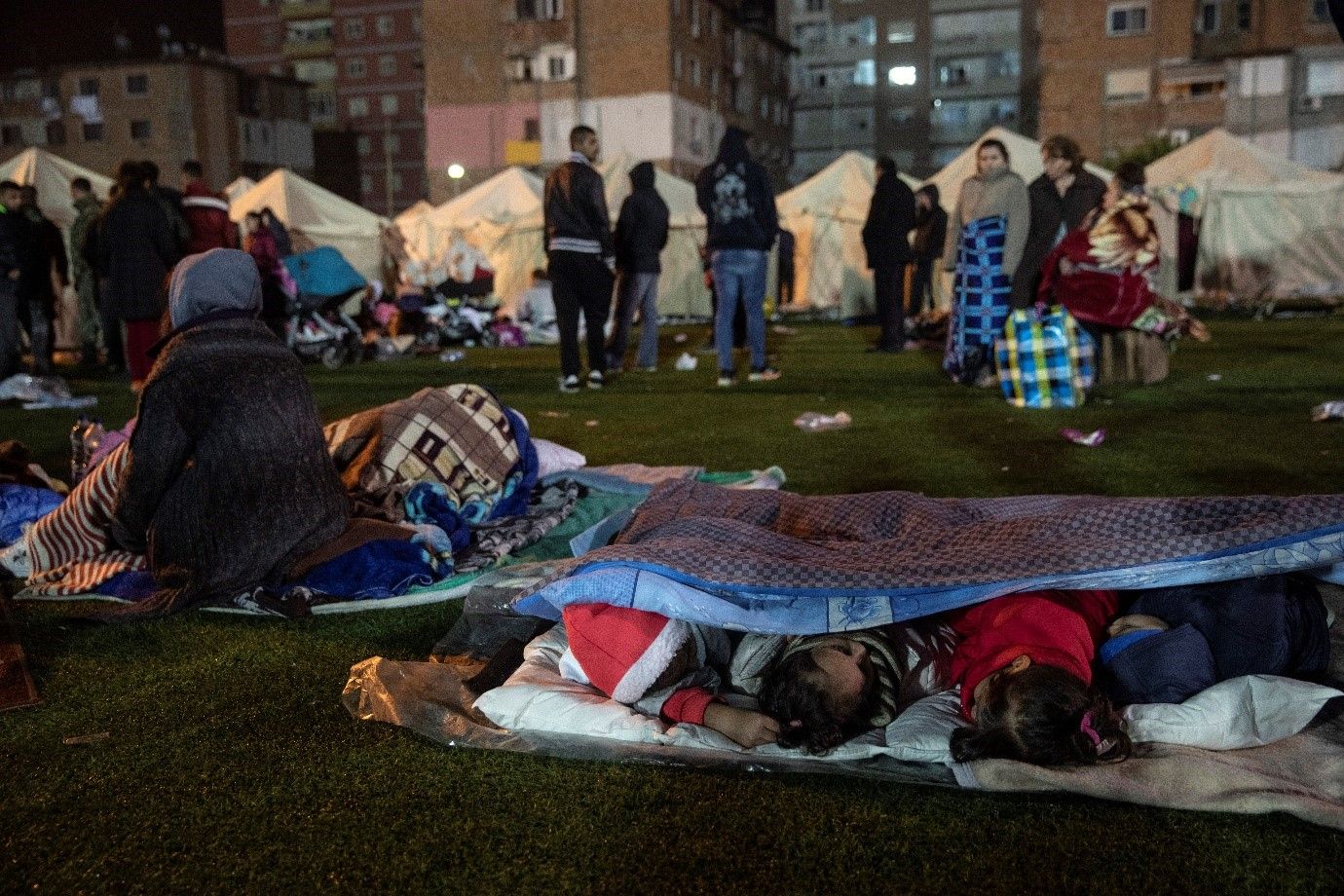 Residents sleep outside (Photo: Beta-AP)
On the territory of Durres, Albania, 120 kilometers from Podgorica, the first and strongest earthquake was recorded yesterday early in the morning (just before 4.00 am). The material damage is enormous.
The Albanian Geological Institute said earlier this afternoon that 253 seismic activities had been recorded in Albania since the initial earthquake.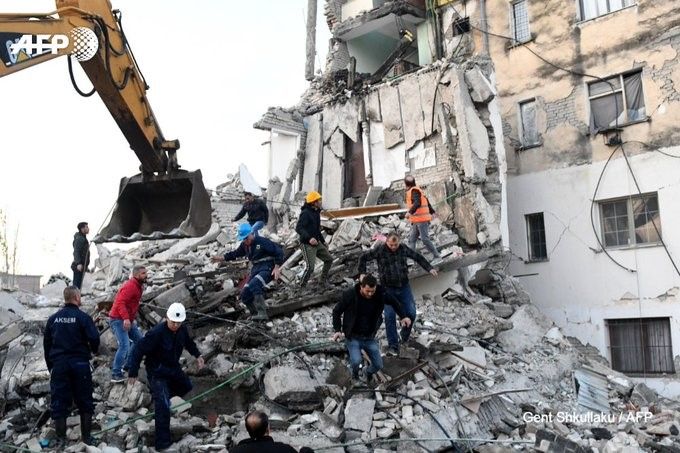 VIDEO: People search through the rubble of a collapsed building in the town of Thumane, northwest of #Albania's capital Tirana, after a 6.4 magnitude earthquake struck the area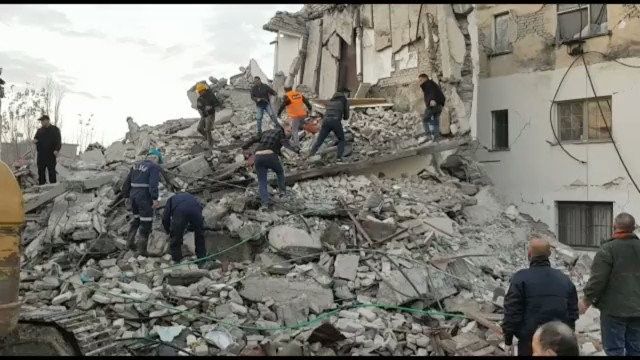 Help arrives
Ten countries in Europe and the region are ready to assist Albania in the aftermath of the earthquake series this morning, with 52 emergency personnel from Romania and 40 members of the Kosovo Security Force (KSF) arriving in Tirana.
Albanian Prime Minister Eddie Rama has announced that assistance is coming from Italy, Greece, France, Turkey, Serbia, Montenegro and Kosovo.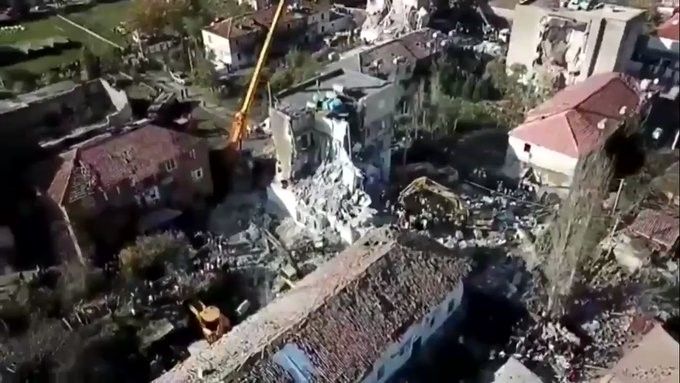 RTS reports that the Greek Air Force's C-130 "Hercules" transport aircraft has landed at Rinas Airport, and that Greek rescuers are the first foreign crew to arrive in aid of Albanians affected by the earthquake.
Albania's Java News portal reported that a plane with 52 members of Romania's special emergency units arrived in Tirana to help Albania repair the aftermath.
The KSF commander, Rahman Rama, confirmed that his troops are already in Albania to help eliminate the consequences of the earthquake.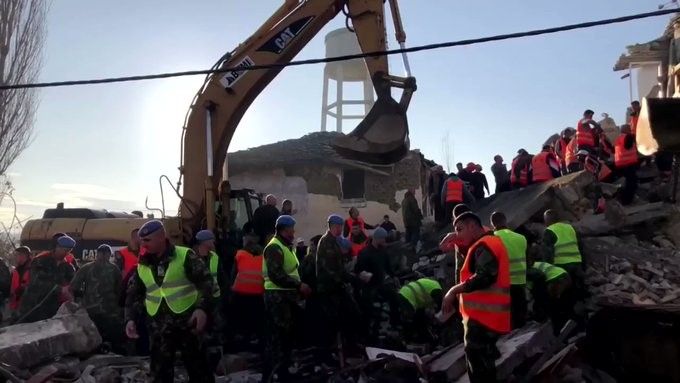 Rama said that the KSF was ready to send an additional number of members if needed.
According to him, members of the KSF search and rescue unit, 40 of them, are specialized and well equipped to search under the ruins.
Text by Vijesti online and BETA Agency, on November 27th, 2019, read more at Vijesti