Ten works of art sold and collected 3,100 euros into the fund for a new ultrasound apparatus for the Health Center Tivat, which is the result of the exhibition and humanitarian auction of paintings by the younger generation of Tivat artists, which was organized at the Museum and Gallery Tivat.
Vladimir Jovićević, Zoran Kruta, Tanja Nikolić, Nastasja Tomanović, Hana Mirkov and Jana Farkas have presented their latest works in the city gallery. They purposefully made these paintings for this humanitarian exhibition, promoted as part of the manifestation "November Days", which commemorates November 21st - Tivat Municipality Day.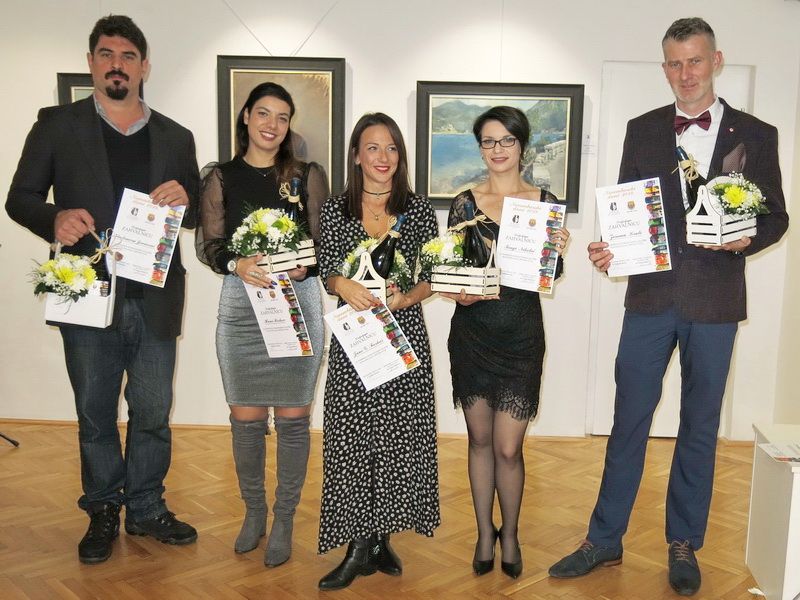 Humanitarian auction
Humanitarian auction
Art supplies and material for the artists were provided by the Museum and Gallery for these works, whose director is Jelena Boskovic and the author of the exhibition.
The exhibition was opened by the Mayor of Tivat, Dr. Siniša Kusovac, who emphasized that the artists whose works have been exhibited are young, but already experienced and proven in the local and international art scene.
Their different styles speak of the diversity of the offer's richness and, consequently, the wealth of choosing a future buyer, fan, or donor. The municipality of Tivat has a great obligation to support these young painters and help them in their cultural life philosophy, " said Kusovac.
Klapa Bellezza and the duo Neville Klakor and Danijela Medigovic Kuc performed in the entertaining program, and the auction of paintings was conducted by the actor Goran Slavic.
Text by Boka News, on November 13th, 2019, read more at Boka News