The sixth-grade students of the elementary school "Braca Labudic" from Niksic were, at least briefly, traffic police officers and warned the drivers of the dangers when using cellphones while driving.
"Assistance" was provided by traffic police officers and volunteers from the non-governmental organization (NGO) "Alfa Center", which implemented the mentioned action "When the youngest act as policemen", together with CB Nikšić.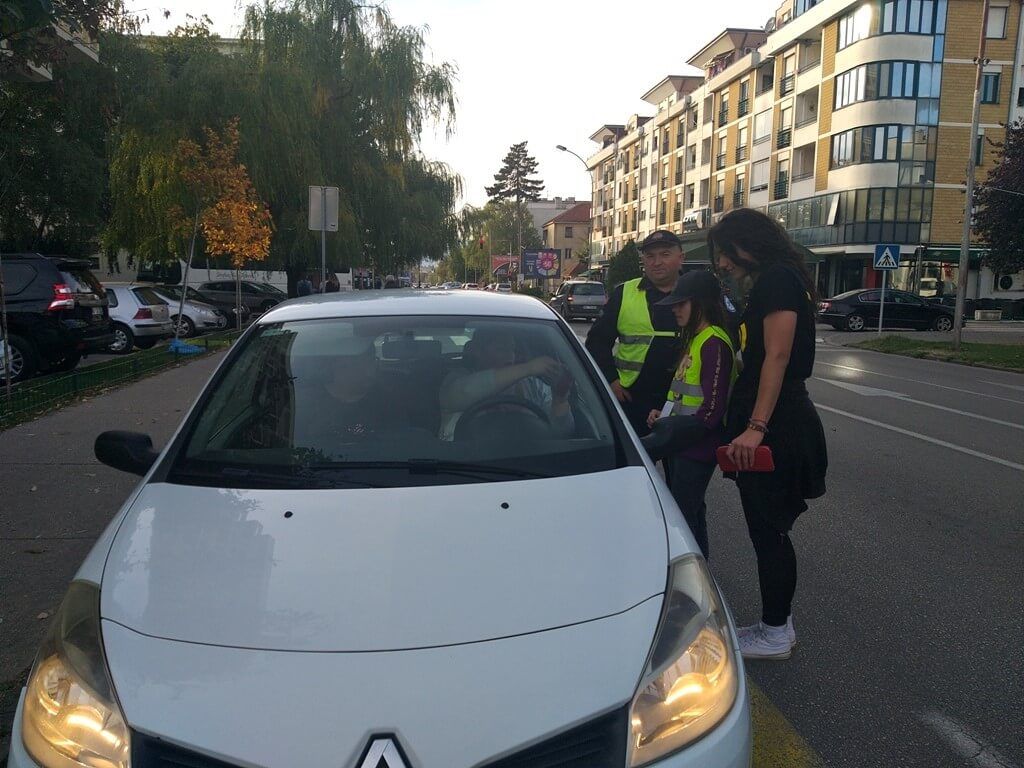 They distributed flyers with the message "Let it ring" (Photo: Svetlana Mandic)
The toddlers distributed leaflets with the message "Let it ring" instead of the punishment to the drivers, who used mobile phones while driving.
"With the continuation of the 'Let it Ring' campaign, we want to alert citizens of the dangers posed by the use of phones while driving, as well as to increase the caution of traffic participants and thereby raise the level of traffic culture," said the project coordinator Sara Djokovic.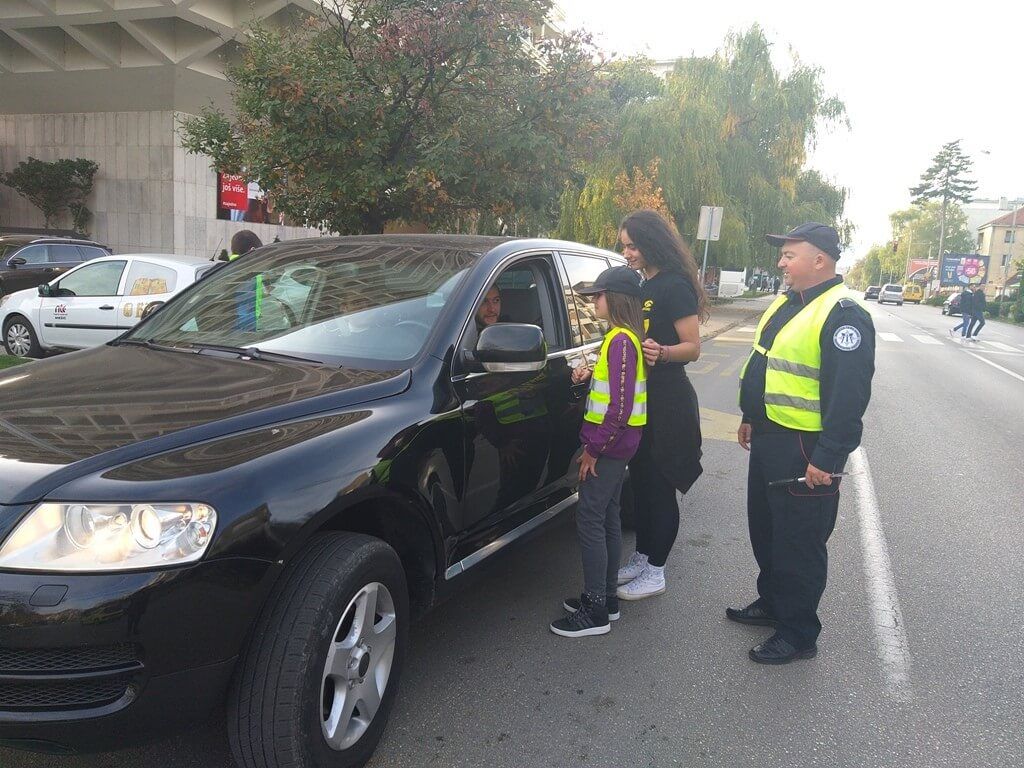 During the action in Niksic (Photo: Svetlana Mandic)
She reminded us that the Alfa Center has been carrying out activities to improve the area of traffic safety since 2007.
"There are many drivers who use a cellphone while driving, thus endangering their own and lives of other traffic participants. We are all aware of how common it is on Montenegrin roads. Still, we do not recognize that this habit can lead to fatalities and that it is one of the most common causes of traffic accidents, in addition to infrastructure and vehicle malfunction," Djokovic warned.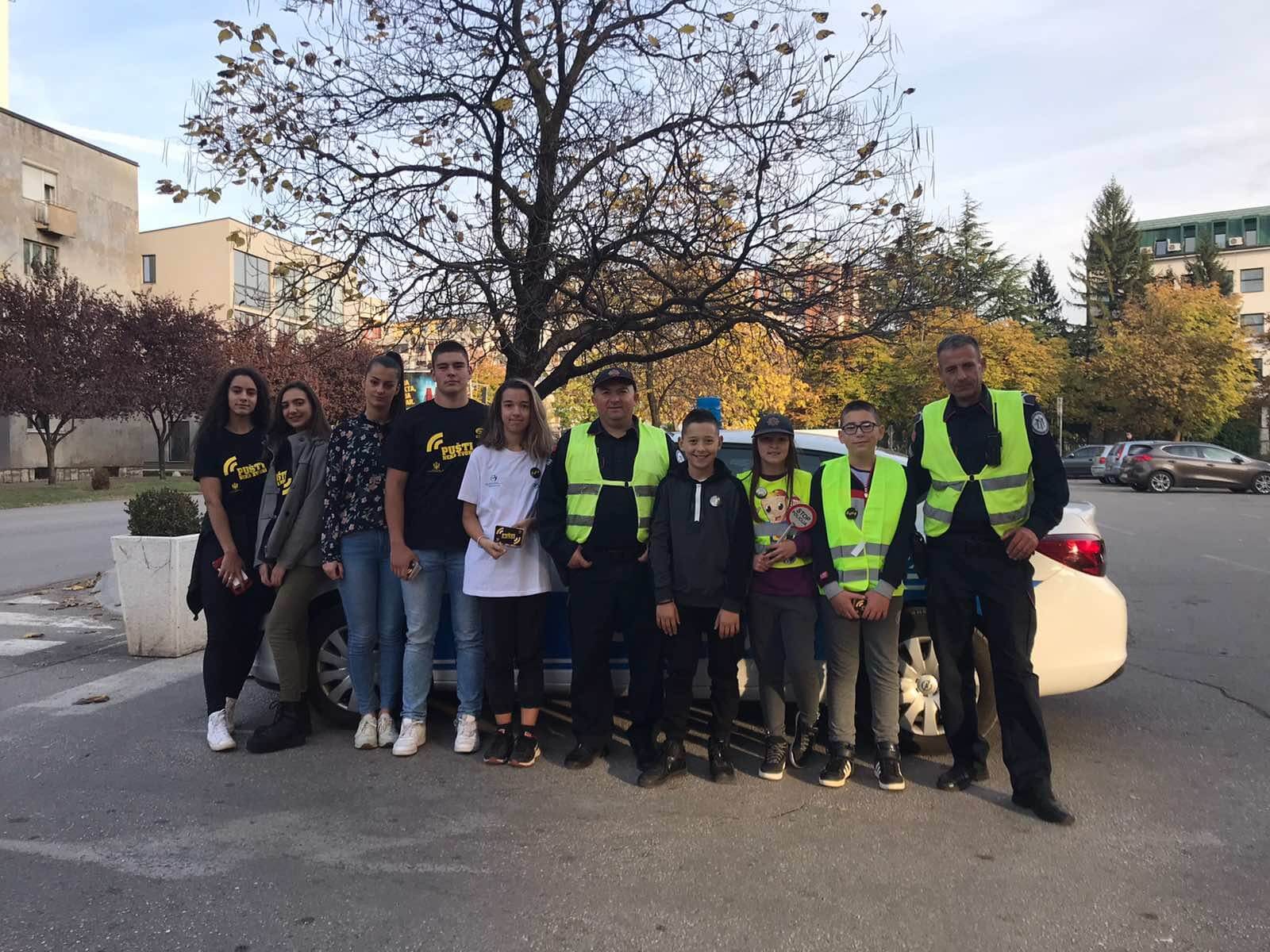 Participants of the action (Photo: Svetlana Mandic)
Celebrities from Montenegro and the region took part in the campaign "Let it Ring", warning on this dangerous habit with a short video message.
The students who took part in the action are members of the traffic section led by Professor Ranka Bijelovic, who have shown their knowledge in practice.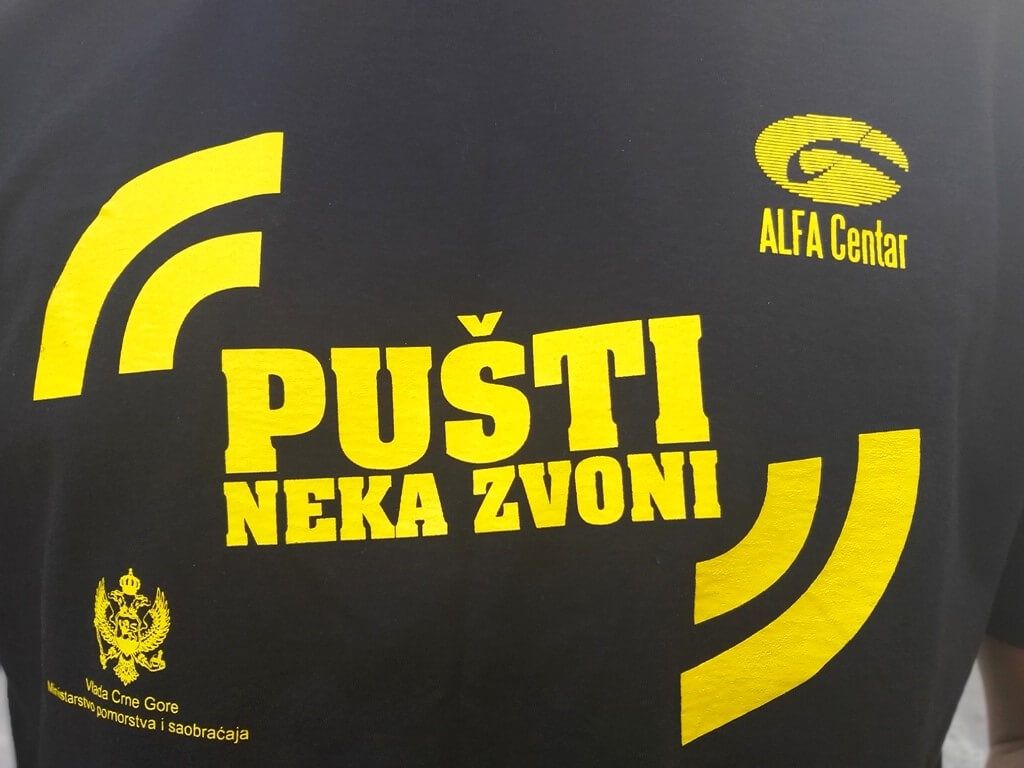 "Let it Ring"(Photo: Svetlana Mandic)
"The elementary school "Braca Labudovic" is the only one in Niksic that has recognized the importance of this topic and has been concerned about the safety of its students through the lessons for many years," Djokovic said.
Today's action is part of the project "Safe Step", supported by the Ministry of Transport and Maritime Affairs, which is aimed at educating the youngest to improve their safety in traffic.
Text by Svetlana Mandic, on October 30th, 2019, read more at Vijesti