28 October 2019 - Programs for children, young people and parents, that are successfully implemented in Montenegro, could be a model of good practice for countries in Europe and Central Asia, said deputy regional director of UNICEF for Europe and Central Asia Philip Corey, who is on a visit to Montenegro.
"I think you have a development model that can be helpful for many countries, not only in the Western Balkans, but also in the EU. I think there's a lot you can teach EU countries," said deputy regional director of UNICEF Corey.
He visited the "Sunce" kindergarten in Nikšić and spoke to children and parents – members of the Roma community, about the importance of preschool education and support for children and parents belonging to the Roma community.
"It all starts in kindergarten. If you are successful in establishing inclusion in the context of preschool education and teaching, later, in elementary school and secondary school, you will have a higher degree of engagement and social cohesion," said Corey.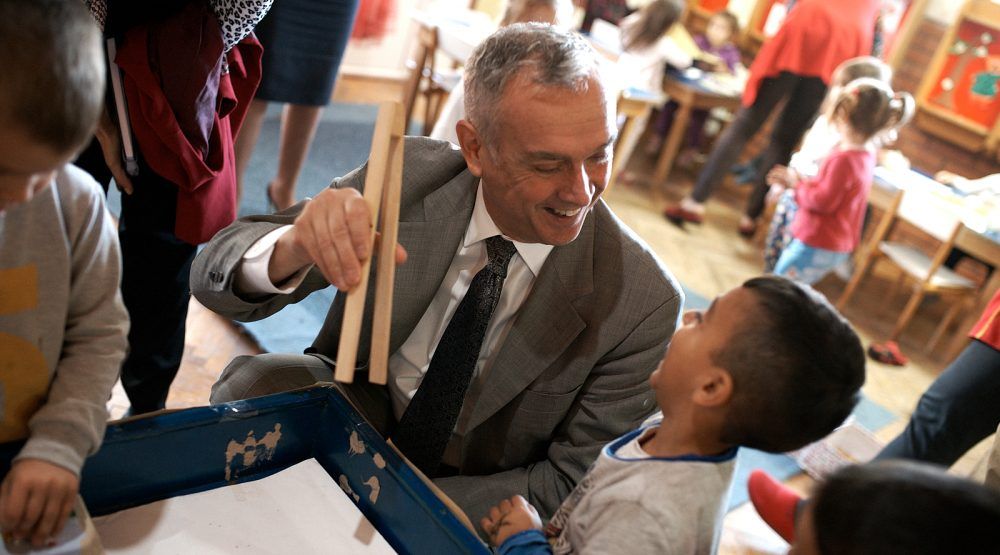 He also visited "Mileva Lajović-Lalatović" elementary school in Nikšić and said that the task of the entire community was to establish a good foundation for inclusion, writes Cafe del Montenegro.
"Children must be provided room to express themselves, to enjoy teaching plans and programs. Such plans and programs must include children who are faced with more serious challenges, they must not be neglected," Philip Corey pointed out in front of UNICEF.
He also met with parents who attended the "Parenthood for lifelong health" program, which is implemented in several Montenegrin municipalities.
Back in January 2019, UNICEF took the great initiative in improving the quality of media programs for children and youth. On this occasion, Jan-Willem Bult, director of the Center for Children, Youth and Media in the Netherlands, stated that these factors in one country directly shows the quality of life of that country.
"During my daily work with children, both with preschoolers and with the youth, I learned a lot about them. We mutually influence each other. I think the attitude of adults who create programs for children and young people should be the following: I learn from you, as you learn from me. With this attitude, you will grow together, and this is the only way to create a quality program for children," said Bult on this occasion.
Read more news about lifestyle in Montenegro at TMN's dedicated page.