"I will not stop until I clean Montenegro," promises Milica Boca, the face of the campaign #beanexample (#budiprimjer) implemented by the Delegation of the European Union to Montenegro and the EU Info Center to protect the environment and nature.
Milica was born in Herceg Novi, a town known for its parks and greenery. She and her brother and sister, Dragisa and Bojana, are already known in the neighborhood where they live for their clean-up actions, and have included friends and acquaintances in the activities, and are now operating as an organized group of citizens who once a week clean up settlements through Novi and join the actions in other cities.
"Back in high school, I felt the need to make my city cleaner and greener, and all this was instilled in me by my mother, who was always cleaning the green areas around our building, and in the house she treated food and water very carefully and never allowed it to be thrown away, "Milica told "Vijesti", convinced that young people can certainly find out more about their relationship to the environment and nature in the family.
The first time she, Dragisa and Bojana came out to clean the part of the access road to their house, passers-by asked why they were not invited either. Milica then organized a new action and made an invitation to participate through Facebook and Instagram, on the profiles "Do not throw away the bottles".
From then, at every new action, someone new appears.
"And that's our goal. I can't clean all of Montenegro on my own, but I can with people who recognize my idea and want the same as I do. What makes my joy greater and the wind in my back are these people. There are plenty of us," she says, adding that she is pleased with every message she receives from strangers who recognize the importance of socializing through the actions.
"As much as conscious people are living in the background at this time, their conscience is louder than any malpractice," Milica says.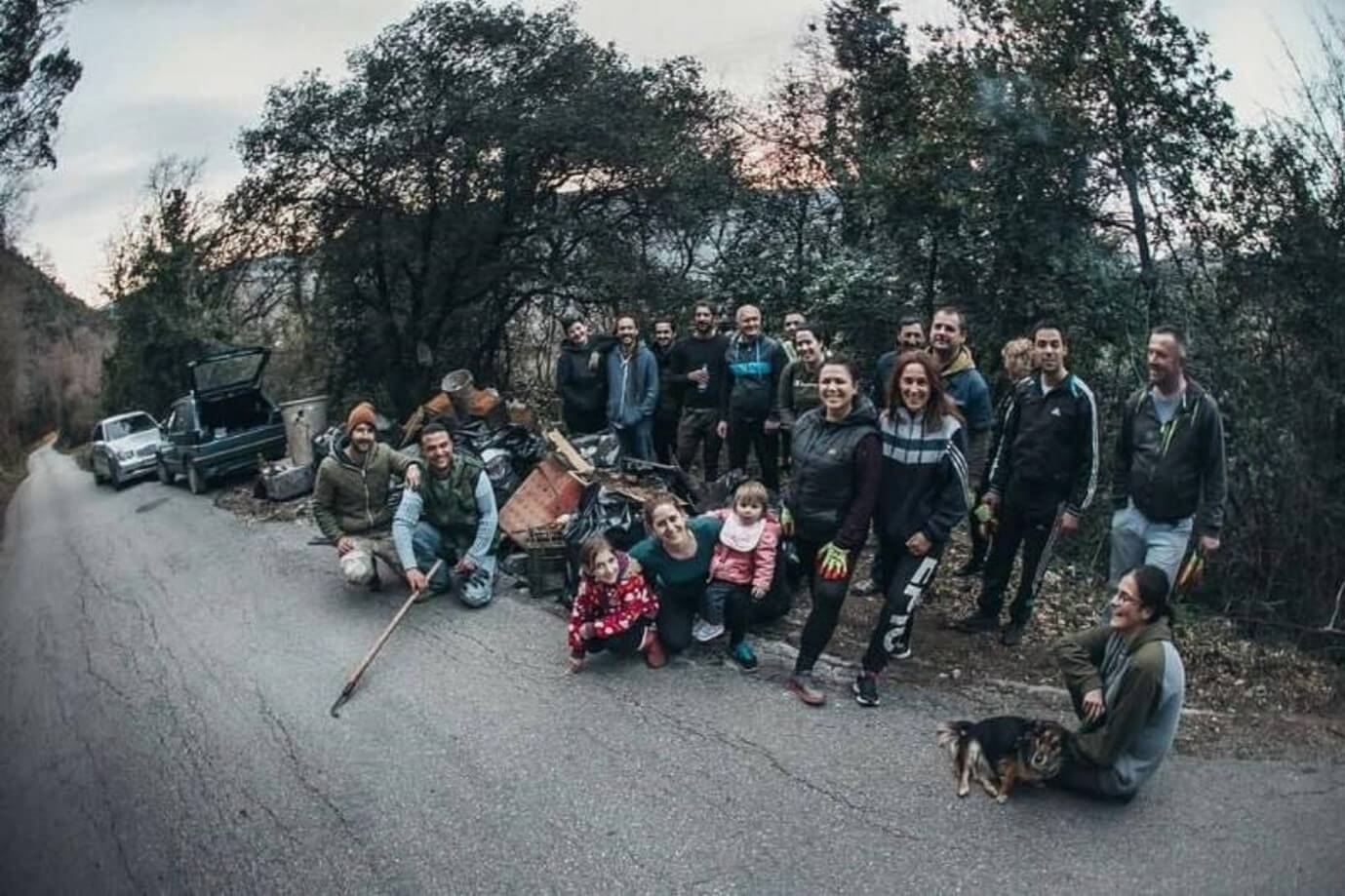 There is a new face at each new action (Photo: Private archive)
She is not counting the participants; she says it is more important that the actions take place all the time.
"Continuity is key, because it doesn't matter how many of us are there, but what we want to achieve. I'm not alone in this. From the very beginning, in addition to my brother and me, who are the initiators of the action, there are several people who are with us all the time. I'm just someone who speaks ahead of behalf of our endeavors," she told "Vijesti".
Milica and her team cleaned Lustica, Traste Bay and Ostrvo cvijeca ...
"People cannot believe that we are constantly doing this, because usually, everyone who starts some clean-up actions will mark certain days of the year. We are trying to start and change people's minds by our example," she says.
Actions are taking place, but it happens, Milica adds, that they find new garbage at the site where they have already cleaned. And that makes her the angriest.
"What makes me the most angry is that when we get to a site that we have already cleaned, we find even more trash than the last time. There is also anger and sadness in me because I can't believe that someone could even think, let alone throw a trash bag in the woods or by the side of the road, and not in a dumpster," she says.
She is convinced that education is paramount to solving problems.
"Bombing people about how to dispose of waste, which involves separating plastic, paper, glass into special containers that we have and don't know how to use. Then the city government would take the waste to the recycling centers we already have and that we need more of," Milica said.
In addition to education, she added, it is also important to spread awareness through personal example.
"Because if everyone picked up a piece of paper or cardboard they come across while walking, the situation would be much better. People are still ashamed to pick up trash on the street, park, beach, and do not realize that this would make their living space better. It is a shame to not pick it up," she said, adding that living habits should also change – eliminate the disposable plastic, plastic toothbrushes, plastic q-tips, straws, use personal water bottles, and use linen instead of plastic bags.
"An individual makes society, and if we as individuals were to change, so would society. The motto of our group is 'Think global, act local' and this will always guide us. "
Although the actions which are initiated by her as one of the organizers have not yet brought any major changes, she is happy for the joy in the eyes of those who stop her on the street and praise her for the actions she organizes.
"This is a battle that is fought in the long run, and we are on the right track. The changes are small but visible. The company "Cistoca" from Herceg Novi joined, which has supported us from the very beginning, has provided us with bags and gloves and a dump truck."
The campaign, "Be an example, get involved", implemented by the EU Delegation and the EU Info Center with partners, is also dedicated to recycling, planting and using alternative modes of transport.
Text by Damira Kalac, on October 27th, 2019, read more at Vijesti