"EUobserver" - an independent Brussels portal, published a text addressing current environmental problems in Montenegro, notably Durmitor, which this year was at risk of being removed from UNESCO's World Heritage List due to an investor's plan to build 30 bungalows in the protected area, due to which several dozen centuries-old trees were cut down.
EUobserver also refers to Sinjajevina, which was threatened by the decision of the Government of Montenegro, to transform the area into a military training ground, for which the Agency for Nature Protection proposed to be a park.
The text states that the intention to build 30 bungalows at Black Lake was contrary to UNESCO standards, but that protests by local activists united in the movement obstructed the plan. "You Cannot Go any Further" and wider echoes in Montenegrin society.
They also say that the survival of Sinjajevina, as a pristine area that is Europe's second-largest pasture, is endangered, thanks to which many families survive.
The fate of Sinjajevina is threatened by the announced construction of the military training ground, which is opposed by most locals. However, they state that there are active movements in Montenegro that fight for the protection of ecological values.
"Montenegrins do not lack the passion for fighting for what they love," "EUobserver" said.
The text also emphasizes that Montenegro has intensified the negotiations on EU membership, that it has opened 32 out of 33 chapters, and that it is the one that, after Croatia, could become part of the community of European states.
"One of these chapters deals with the environment. The report of the European Commission stated that "potential investments in hydro and tourism construction should be in line with nature protection." The report also mentioned EC concerns about the rule of law, democracy and media freedom in Montenegro. However, no mention was made of Durmitor or the wider anti-environmental trend that exists in Montenegro and it would be an astounding irony if Durmitor, the "Director of All Mountains," was ruined when the EU opened its doors to Montenegro," reads the text published by "EUobserver".
It is recalled that the first anti-communist government declared Montenegro an ecological state in 1991, just in Durmitor, or Zabljak, and that today, the fate of the area remains uncertain, and all hopes are placed in local activists defending the area.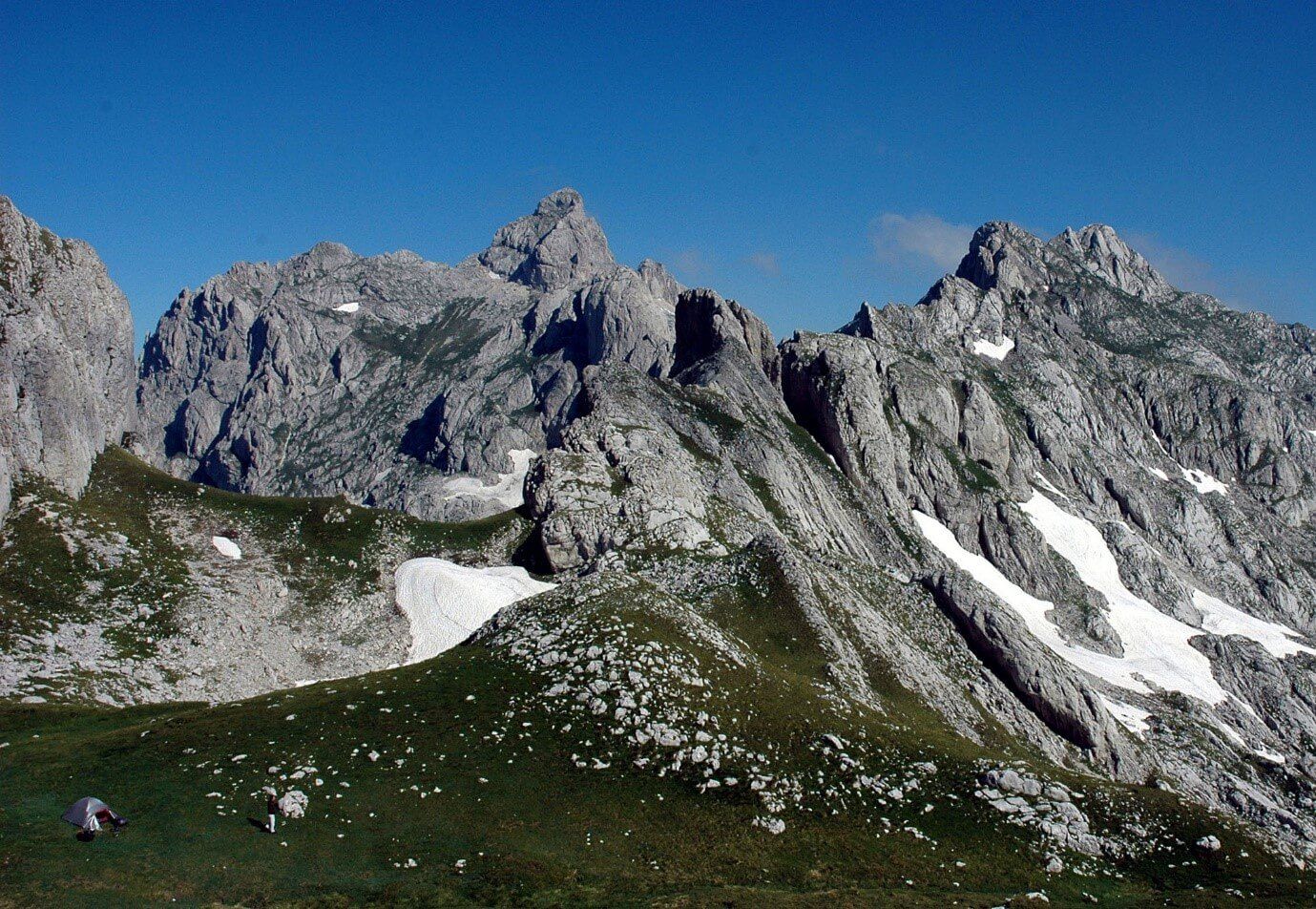 Durmitor(Foto: Luka Zeković)
One environmental activist, Aleksandar Dragicevic, who is actively involved in defending Durmitor against devastation, told "EUobserver" that "Durmitor is a masterpiece of nature and must remain part of UNESCO World Heritage."
His colleague, Aleksandar Milatovic, who is one of the leaders of the Sinajevina Protection Movement, said that people and environmental activists would not allow the plateau of Europe's second-largest pasture to be destroyed.
"EUobserver" points out that if European politicians and civil society leave people like Dragicevic and Milatovic alone on the frontline of Montenegro's defense of natural resources, membership of our country in the EU and NATO will cost Montenegrin citizens a lot. They point out that Montenegro became part of NATO in 2017, and now one of its greatest natural beauties, Sinjajevina, is threatened by a potential military training ground.
The text also states that Montenegro could become part of the EU by 2025 if all goes well, and by then, as Aleksandar Dragicevic warned, Durmitor could get industrial scars. He said that Durmitor is "Mona Lisa of nature."
Dragicevic said that in November 2018, a UNESCO mission made it clear that setting up facilities and infrastructure on Black Lake, as well as expanding ski resorts instead of replacing existing cable cars (with which UNESCO agreed), would delete NP Durmitor from the World Heritage list.
"On this occasion, one of the UNESCO mission members addressed government and local government representatives with the following words: Gentlemen, you have a Mona Lisa, other cities do not have one. You cannot put a Mona Lisa in a plastic frame. Our representatives chose Disneyland and construction instead of reconstructing the ski resort, and we pointed out mistakes and preserved this jewel of nature."
Text by Jelena Jovanovic on October 22nd, 2019, read more at Vijesti