The Regional Theater Union (RUTA), whose member is also the City Theater, was formed in Belgrade. In addition to the City Theater, the Union consists of five other theater companies from the territory of the former Yugoslavia: Belgrade Drama Theater, Drama Theater Skopje, Chamber Theater 55 from Sarajevo, Ljubljana City Theater and Ulysses Theater from Zagreb.
The formation of the Regional Theater Union was officially formalized in the Belgrade City Assembly, and this act was accompanied by a protocol on business cooperation between the mentioned theaters, signed by Artistic Director of the City Theater Dusan Kovacevic, Sofija Kunovska from Skopje Drama Theater, Vedran Fajkovic from Sarajevo Chamber Theater 55 , Barbara Hing Samobor from Ljubljana City Theater, Dusko Ljuština from the Ulysses Theater (Zagreb / Brioni) and Jug Radivojevic from the Drama Theater Belgrade.
The goals of the newly formed Theater Union are to institutionalize collaboration between these theaters, to allow the audience to see representative performances from the region, and to produce major co-productions. In this context, one of the initial steps will be the organization of the first RUTA festival, which will take place from December 1-6 at the Drama Theater in Belgrade.
"The collaboration will allow for fair competition, and at the same time make the ex-YU theater scene more quality, and thus the audience more satisfied," said the Artistic Director of City Theater Dusan Kovacevic.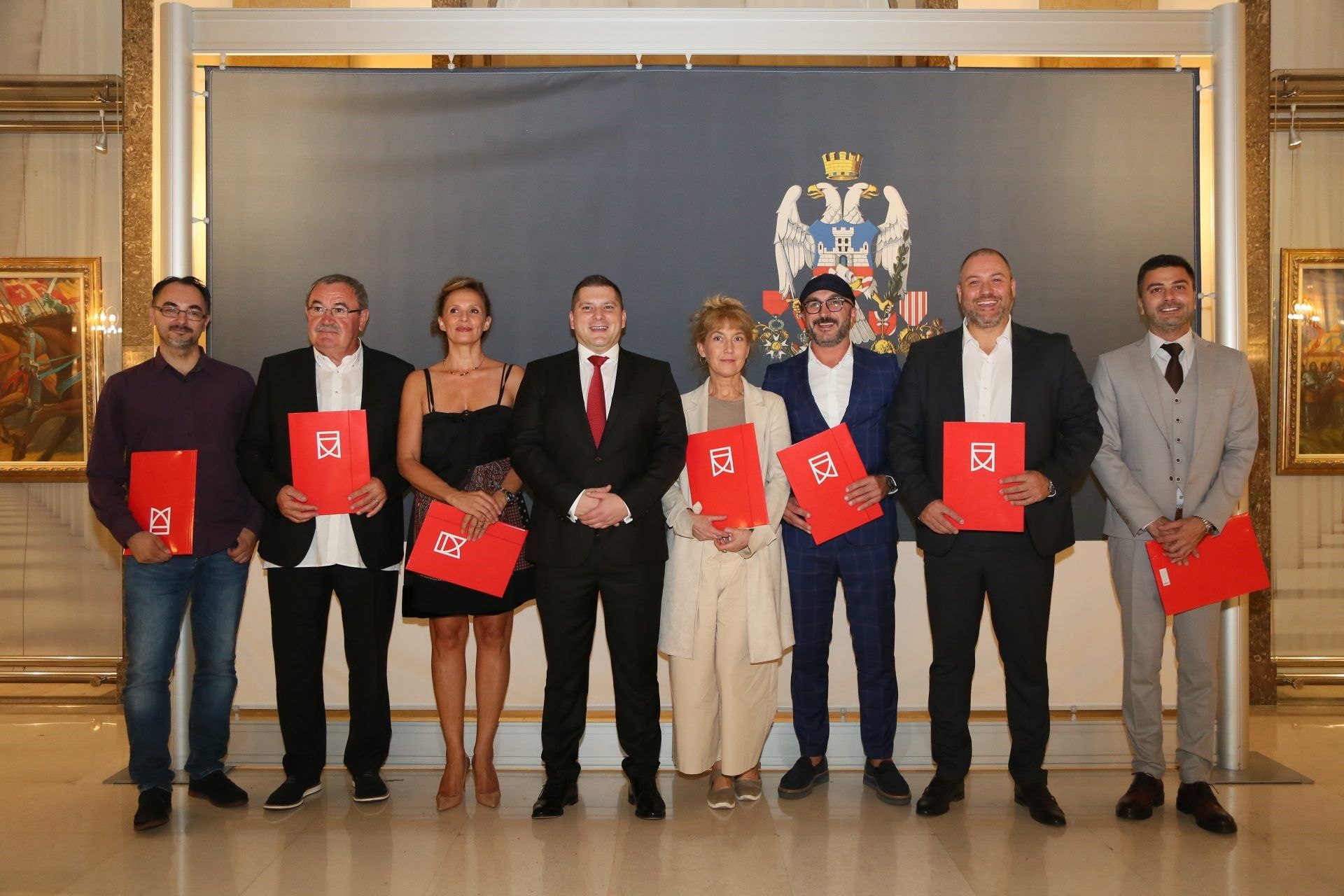 Belgrade Theater Director and Union's mastermind Jug Radivojevic said that since its inception, Belgrade Drama Theater has tended to be innovative and keep pace with the times. He added that RUTA is a good abbreviation because the theaters in the region have a common path, direction and journey.
"I would like to thank my colleagues, who quickly recognized the great idea. Creating a union is an event of great importance for the culture of the entire region," emphasized Radivojevic.
The representative of the Ulysses Theater Dusko Ljustina pointed out that he participated in the formation of the KPGT and the concept of cooperation of the three philharmonics "Pika, točka, tačka", with the assessment that the RUTA festival will surely be a theatrical holiday.
"But without journalists, we would not have reached anyone. If journalists were watching the theater as they were following politics, then those policies would be better," said Ljustina.
Chamber Theater Representative 55 Vedran Fajkovic noted that during the art festivals, Sarajevo awakens and becomes "the old Sarajevo that many remember, which welcomes guests with open arms." That is why, as he emphasized, this idea of collaboration is noble, because artists do not know the boundaries inside their minds.
Text by CdM on October 20th, 2019, read more at CdM