October 22, 2019 - Each September, millions of volunteers from all over the world come together to clean up the beaches and coastlines of their respected countries - and with this event, highlight the dangers of waste in our environment.
This year, Montenegro took part in the event for the third year in a row. Organised by the NGO Zero Waste Montenegro (ZWMNE), the International Clean Up Day brought together thirteen NGOs, citizen groups, national and international institutions and organisations in eleven different locations, from Ulcinj and Tivat to Zabljak and Pljevlja.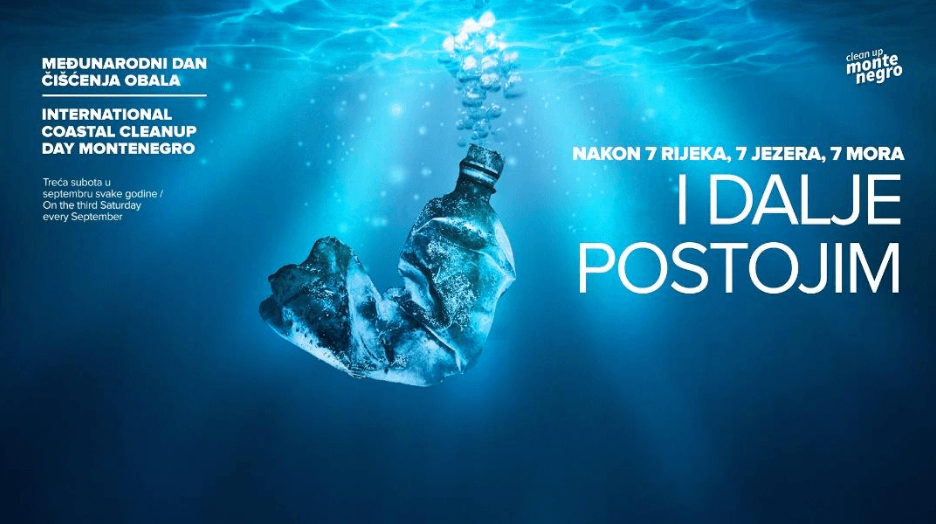 Just like the previous years, the volunteers and organisations conducted a Waste Audit to identify the types of waste frequently found in nature. What was special this year was the additional Brand Audit that was conducted for the first time in Montenegro to identify the biggest brands found in nature. This means that the collected waste was not only sorted by type of waste but also by type of brand. The results were written down in the Waste Audit Report. A total of 563 volunteers collected 926 garbage bags with a total weight of 5,941 kg of rubbish.
Due to the frequent usage of plastic material in Montenegro, it is not a surprise that more than half of the rubbish collected was plastic waste while the rest was metal, glass, organic, paper and other waste. Plastic takes up to hundreds of years to decompose and is never fully gone because it stays in the environment in the form of microplastics which makes it so harmful.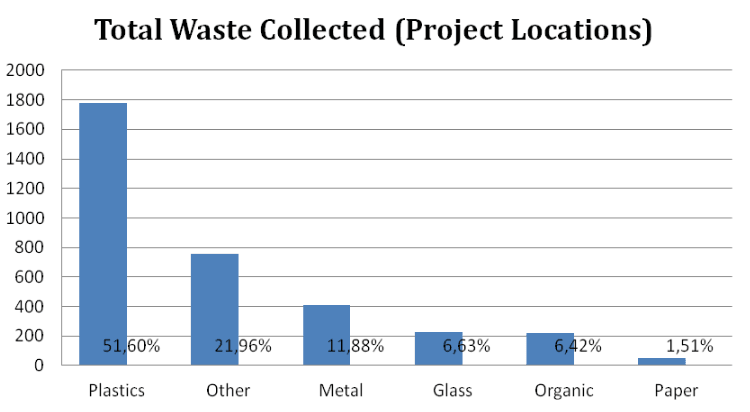 The Brand Audit gave everyone a clear picture of which brands were the biggest polluters in all locations. When it comes to national brands the ones most often found were Suza, Niksic Brewery, Aqua Bianca, Diva Voda and Srna, while the international brands were dominated by Coca Cola, Knjaz Milos and Vlasinska Rosa.
All plastic bottles from Niksic were taken to the recycling yard in Podgorica. Unfortunately, most cities in Montenegro lack access to good recycling infrastructure which results in a low recycling rate. For this to change, the government needs to make access to recycling infrastructure available to everyone and inform the citizens on how to separate their waste. However, it is important to keep in mind that recycling is only a small part in the big picture: we need to get people to refuse, reduce and reuse before they even get to a point where they need to recycle anything. Policies need to change, and information needs to be transmitted in a more effective way. Thanks to NGOs such as Zero Waste Montenegro and their promising and highly motivated members this switch might become reality soon.
For more information on Zero Waste Montenegro visit their website here.