The Montenegrin team of young robot scientists will represent Montenegro for the third time this year at the competition in Dubai.
The theme of the world competition, which represents a real Olympics in high school robotics, is a global problem every year, and now ocean pollution is the focus.
The members of the Montenegrin team are Todor Capunovic from the Gymnasium "Petar I Petrovic Njegos" Danilovgrad, Aleksandar Boljevic from the Gymnasium of Podgorica and a student of the Mixed Secondary School "Mladost" from Tivat Komnen Kankaras.
The mentors are Nikola Bulatovic - teaching assistant at the Faculty of Electrical Engineering of the University of Montenegro, Dragan Todorovic who has been a competitor in previous years and this year transfers his experience as a mentor to the younger members of the team and Nina Drakulic, project coordinator and student of specialist studies in the field of telecommunications at the Faculty of Electrical Engineering UCG.
Drakulic told "Vijesti" that the Montenegrin robotics team had successfully represented our country in the high school world competitions FIRST Global Challenge for the past two years.
"We won 13th place in Washington two years ago, among 161 countries which took part in the competition. Last year, in Mexico City, due to minor technical difficulties, we were ranked 72nd in the competition of 169 teams (countries). The competition is being held in Dubai this year with the theme 'Ocean Opportunities,' and we are already working hard to secure our participation and achieve a positive result for our country, as in the previous years," she said.
She explained that the theme of this year's competition is ocean pollution, to awaken awareness among young people and to come up with an idea of how to make a product one day through "playing games" that will help eliminate the damage caused by ocean, sea and land pollution.
"The goal of this competition is also to strengthen STEM technology, which has been very popular in recent years, and of what robotics itself is consisted of. STEM (science, technology, engineering, maths) technology combines four entities into one. These are science, technology, engineering and math. It is also about overcoming barriers between different cultures, sharing knowledge to reach a common goal," Drakulic said.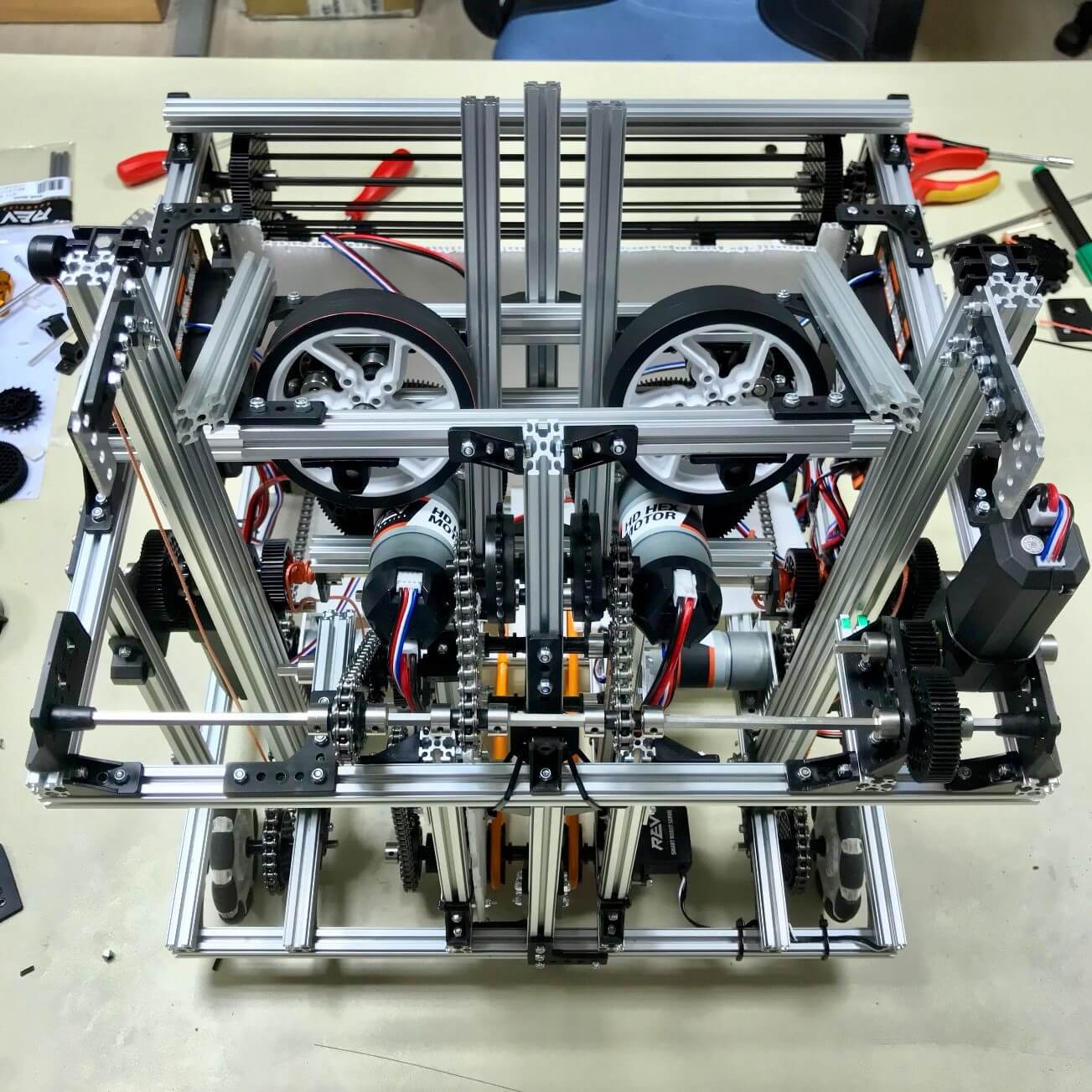 The goal of this competition is also to strengthen STEM technology (Photo: Nina Drakulic)
She said that almost every country in the world is participating in this important competition.
"In addition to a large number of participants, the importance and image of the competition are also indicated by the fact that Ivanka Tramp (daughter of US President Donald Trump) and the President of Mexico led the opening ceremony for the past two years. The opening ceremony, as well as the competition, were attended by numerous diplomats, ambassadors and prominent representatives of the countries. To represent our country in the best possible way, we contacted our ambassador to the United Arab Emirates, Dusanka Jeknic, who will be our guest at the competition, "Drakulic said.
Text by Ana Komatina on October 20th, 2019, read more at Vijesti