Last week, the Public Company for the Management of the Marine Property of Montenegro (Morsko dobro) issued a Public Invitation for the Development of the Preliminary Design and the Main Design for the Construction of the Walking Path directly along the main road Tivat - Lepetane, which is 2.3 km long.
The route will be projected from the south (lower) side of the highway by the sea, north of the church Saint Roko, that is, from the beginning of the settlement Opatovo to the settlement Lepetane (extension for access to the ferries). The project assignment is to extend the terrain in some parts from 1,5-2m by constructing or restoring the retaining walls, on supporting columns in the sea or cantilever, without disturbing the existing coastline.
The works should cover the paving of the path with common materials for sidewalks and promenades (precast concrete elements, stone slabs or the like), public lighting in LED technology, atmospheric drains and adequate infrastructural equipment of the promenade (park benches, wastebaskets, protective fence, info boards and the like).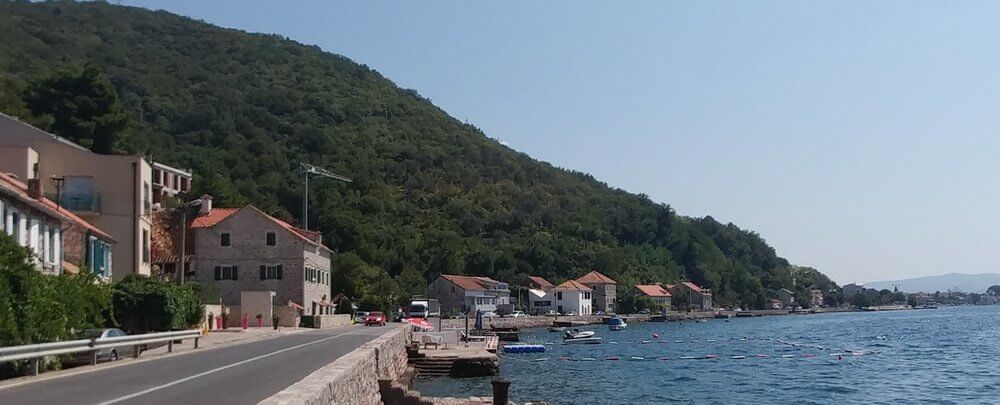 Opatovo
It will be the obligation of the designer to make a geodetic and bathymetric survey of the existing terrain and underwater conditions, which will be an integral part of the project, before proceeding to the development of the Conceptual Design and the Main Design.
The public invitation runs until November 4, 2019, and the Public Company for the Management of the Marine Property has foreseen an amount of € 30,000.00 for the design work.
Text by Boka News, on September 30th, 2019, read more at Boka News