For Slavica Kovacevic from Mojkovac, the Bijelo Polje bazaar is a great opportunity to show her handicrafts made of wood, wool and also forest fruits. She is one of 40 exhibitors from Montenegro and the region, who exhibited their products at a traditional event that opened in the town square in Bijelo Polje.
"I have been producing juices and jams from the forest and other fruits for over ten years. I process raspberries, blackberries, blueberries, Aronia, currants, blueberries, and I also make blueberry and blackberry wines," says Slavica.
"By its significance, the bazaar has in some ways proved the justification of existence, and the purpose of this manifestation is to point out the existence, work, and creativity of our fellow citizens, as well as people from the surrounding area, who also pursue their activity in the field of domestic production, old crafts, handicrafts, and we also have representatives of hoteliers and catering establishments," said Violeta Obradovic, director of the Tourism Organization of Bijelo Polje.
This year's bazaar is also diverse in its content.
In addition to exhibitors of local organic and agricultural products, handicrafts, old crafts, local crafts, representatives of catering and hospitality industry presented their offers at the bazaar.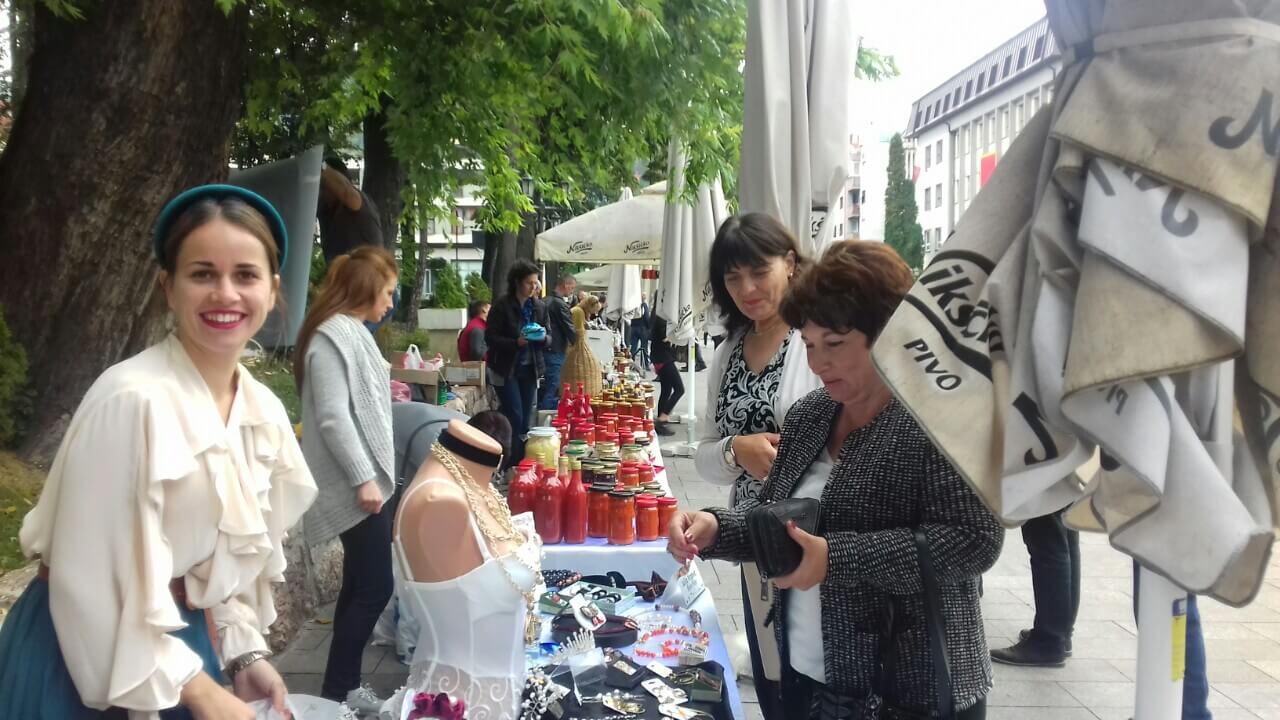 At the bazaar (Photo: Jadranka Ćetković)
Novo Babic from Niksic, as well as Masan Bojic from Bijelo Polje, presented themselves with handicrafts made of wood.
Murat Idrizovic, Velibor Djurovic, Cica Cabarkapa are just some of the producers of honey at the bazaar.
"I have been producing honey for about three decades, and it has been a family tradition since 1936 when my father Camil founded the first Beekeepers Association in Bijelo Polje. One can make a living from this business, which requires more than a hundred societies," says Murat, who is most supported by his daughter Dzena and friend Dragan Gavrilovic.
Dragica Rovcanin from Pljevlja exhibited echinacea teas, soaps from cinnamon, coffee, raspberries, and various creams and ointments.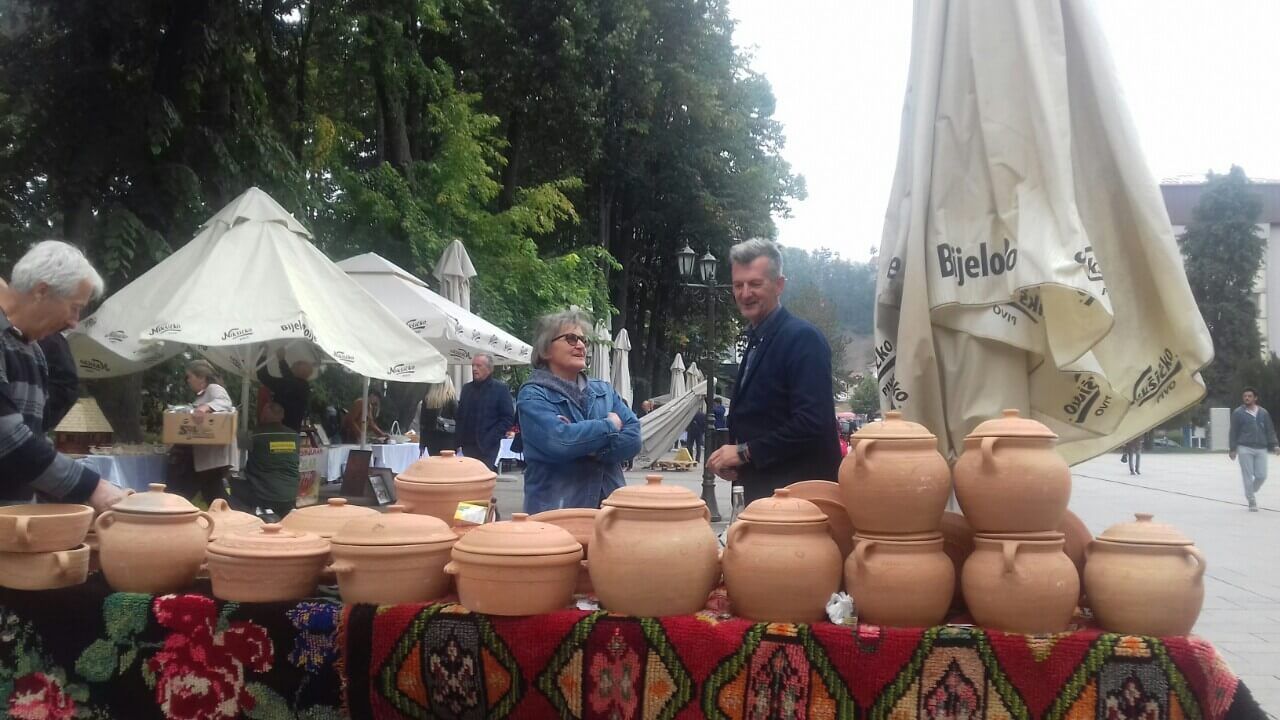 At the bazaar (Photo: Jadranka Ćetković)
The promoter of agricultural farm Macanovic from Pljevlja Milena Bogdanovic reminds of the quality of organic flour.
"We received a gold medal for spelt flour, a big gold for buckwheat and a championship title for the highest quality flour at the Agricultural Fair in Novi Sad," Milena said.
"Bijelo Polje Bazaar" is organized by the TO Bijelo Polje, the Secretariat for Economic Development and Entrepreneurship, together with the local Youth Office.
Text by Jadranka Cetkovic, on September 27th, 2019, read more at Vijesti