The environmental defense united eco-activists from Montenegro, Croatia and Serbia, who signed an agreement last weekend in Ruma to preserve national forest treasures, prevent forest devastation and control state forestry institutions.
This was said to "Vijesti" by the director of the NGO Environmental Movement Ozon and activist of the Coalition for Sustainable Development (KOR) Aleksandar Perovic, who signed the agreement on behalf of KOR.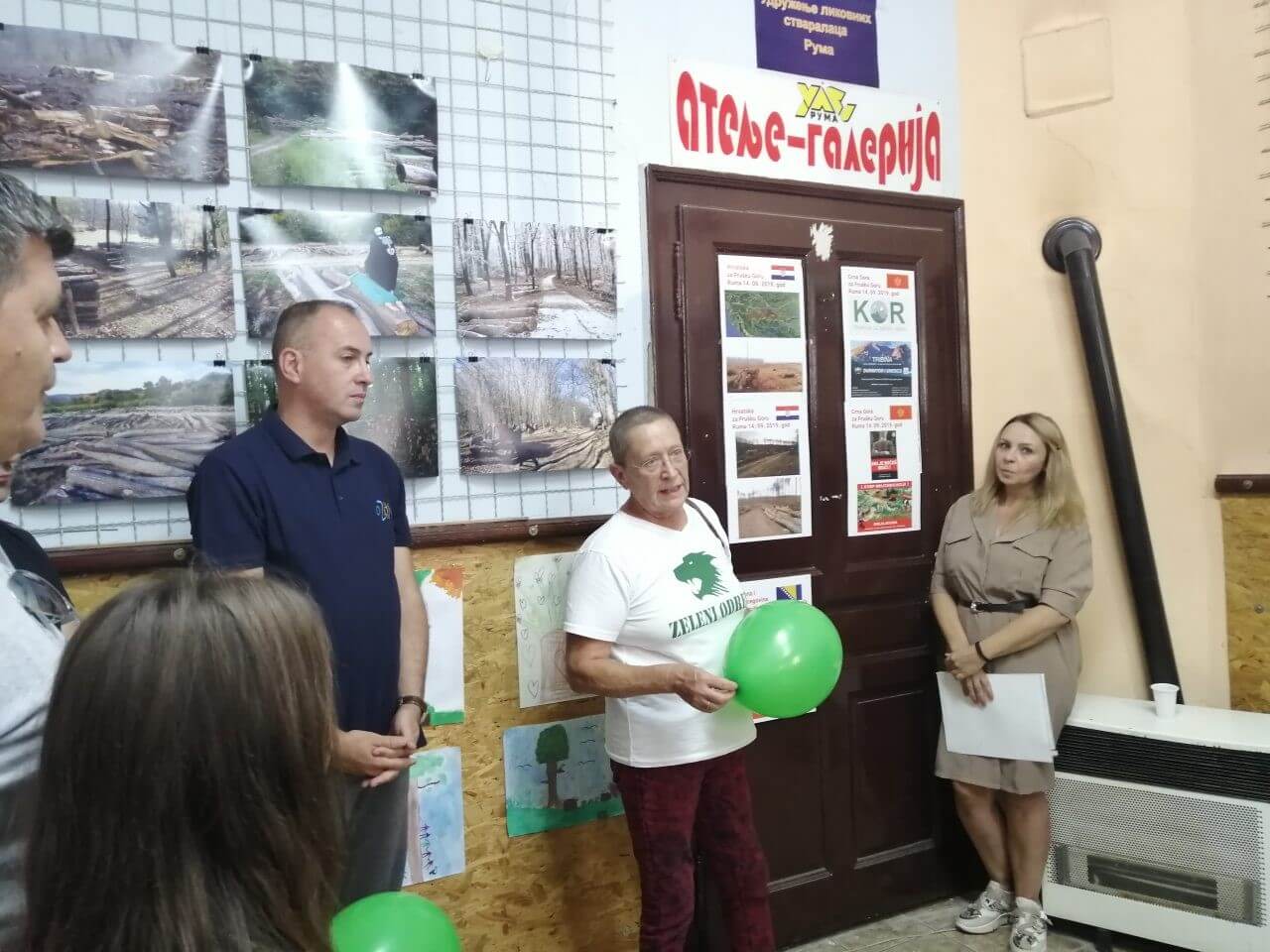 At the exhibition (Photo: Jelena Jovanović)
The document was also signed by representatives of the initiatives of the "Guardians of Fruska Gora" from Serbia and the Croatian "Green Squad", as well as the Forum of the Veterans' Association "VIDRA - Veterans and Social Action".
After the signing, the announcement of the first joint action has arrived. Thus, on October 5 at noon, Durmitor, Medvednica and Fruska Gora will warn of the devastation of the forest treasure and urge those responsible to prevent further cutting.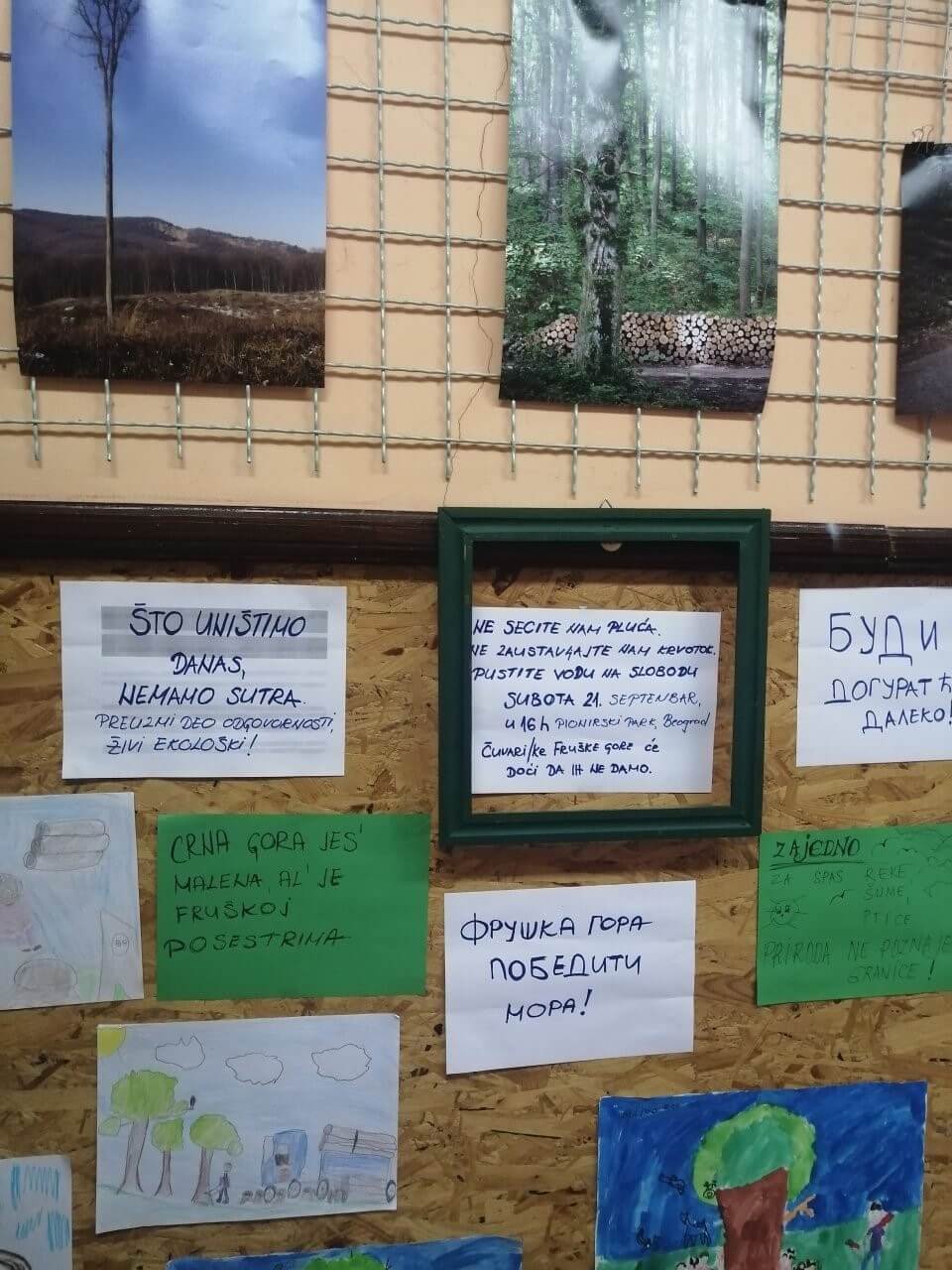 At the exhibition (Photo: Jelena Jovanović)
"The signing of the agreement not only formalized the cooperation of the region's ecological civic networks, as politicians do, but we all committed ourselves not to give up joint resistance to the uncompromising appropriation of natural resources by interest lobbies close to the authorities of the Balkan countries," Perovic said.
He noted that it is obvious that private interest is placed above the public in the whole region:
"And that decision-makers and politicians are part of that organized eco-criminal group. This is also one of the reasons that all of us who love the nature of our countries and who are aware that we must fight to change the existing devastating environmental devastation trends, come together in the regional block of civic, environmental activists and be the ones to weigh in favor of a sustainable future.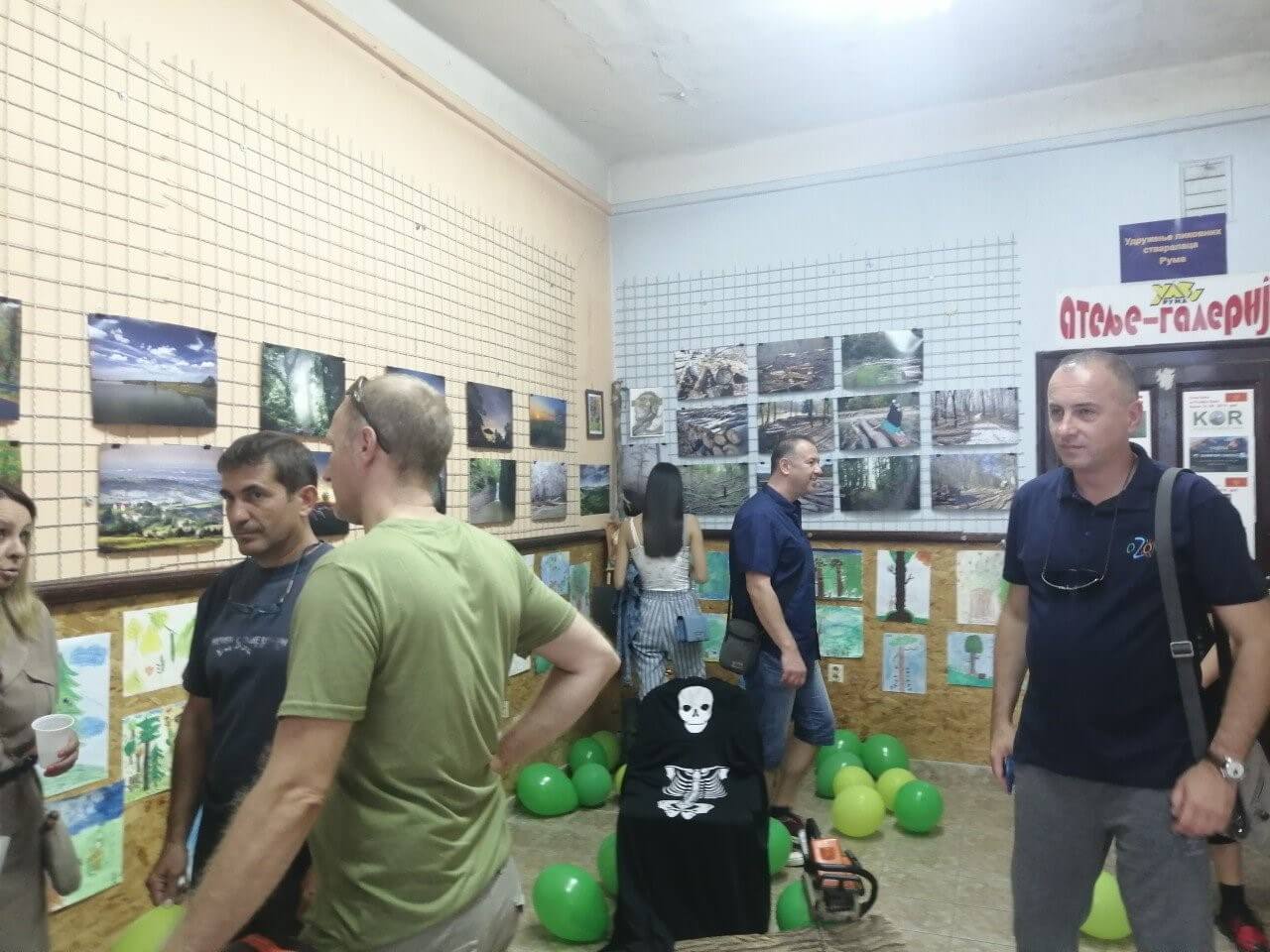 At the exhibition (Photo: Jelena Jovanović)
He invited the citizens to join them in front of the Government building on Friday, September 20, at a civic, environmental protest on the occasion of the Ecological State of Montenegro Day:
"Together we show that we care about the ecological state of Montenegro, for sustainable development, for a promising future, for a country that we return to and for the most valuable thing that our ancestors left us and what we are obligated to leave to our descendants, not to give to the tycoons without a fight. "
At the exhibition (Photo: Jelena Jovanović)
Text by Jelena Jovanovic, on September 17th, 2019, read more at Vijesti