Shipbuilder's workshop Bokovac from Bar participated in the international maritime manifestation "Days in Vala", which was held in Croatia on the island Hvar.
It is the third International Festival of the Sea, Naval and Maritime Heritage organized by the Old Town Hvar and the Association for the Promotion of the Croatian Maritime Heritage "Cronaves" from Split, with the support of the Croatian Government, and sponsored by the President of that country, Kolinda Grabar Kitarovic, and Prime Minister Andrej Plenkovic.
"During those five festival days, the Old Town of Hvar brought together many competitors, a large number of traditional wooden boats - gajetas , gucis , pasaras, leut, batanas... We achieved significant success and the first place with a pasara boat from Bar, "Andre", and the crew consisted of Emilio Gavran, a member of the Club "Latin sail" Bar and sailor from Croatia Maja Roic", said Lala Bokovac to "Vijesti" from the eponymous workshop from Bar.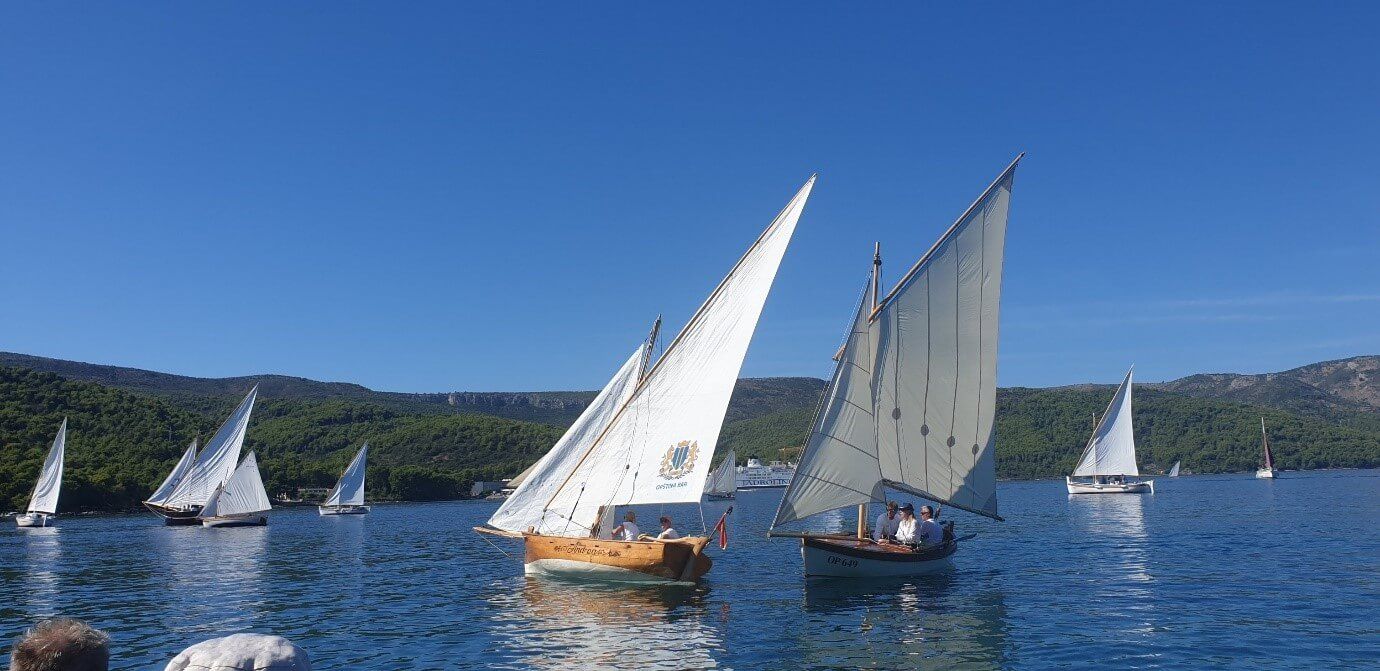 Participants of the festivals (Photo: KR Bokovac)
She added that the festival was a good opportunity to share experiences, as well as business cooperation arrangements aimed at preserving and inheriting traditional sailboats.
"I am surprised by the support that those in Croatia who affirm and protect traditional wooden vessels have from the state. In recent days, Hvar has gathered a large number of guests from around the world, and the people of Hvar have made all the guests feel at home. I think that, by their example, we can further enhance our tourist offer," said Bokovac.
She added that the Shipbuilder Workshop from Bar will soon start training sailing on traditional wooden sailboats in Kotor through the project "Cattaro Sail", and that it will be an opportunity to return the hospitality to the colleagues from Croatia.
On the team from Montenegro, which was at the festival "Days in Vala" in Hvar, was also a professor of FLU Cetinje, art historian and photographer Maja Djuric.
Djuric and the Bokovac team agreed with their Croatian counterparts on a series of further joint activities aimed at protecting and promoting the maritime heritage of the eastern Adriatic coast.
Text by Sinisa Lukovic, on September 17th, 2019, read more at Vijesti