The creation of the Film Industry Council, as well as the strengthening of legislation and other infrastructure in the film industry, will be a chance for Montenegro to develop and promote itself, as well as for making the most of our undisputed potential, stated Prime Minister Duško Marković at a meeting with famous Italian actor, Gabriel Garko.
"We want to promote the film industry, and to enrich Montenegro with film content. Therefore, It is important for us that you, through your membership of the Film Industry Council, your art and your image, help us to achieve these goals," stated Marković, adding that he hoped to increase cooperation with the Italian film sector.
Marković stated that it was particularly important to secure long-term sources of financing for cinema.
He added that for the first time in the history of our cinema, new Montenegrin films had been part of the official selection of global festivals in Montreal, Cannes and Venice, with our young directors receiving significant international recognition.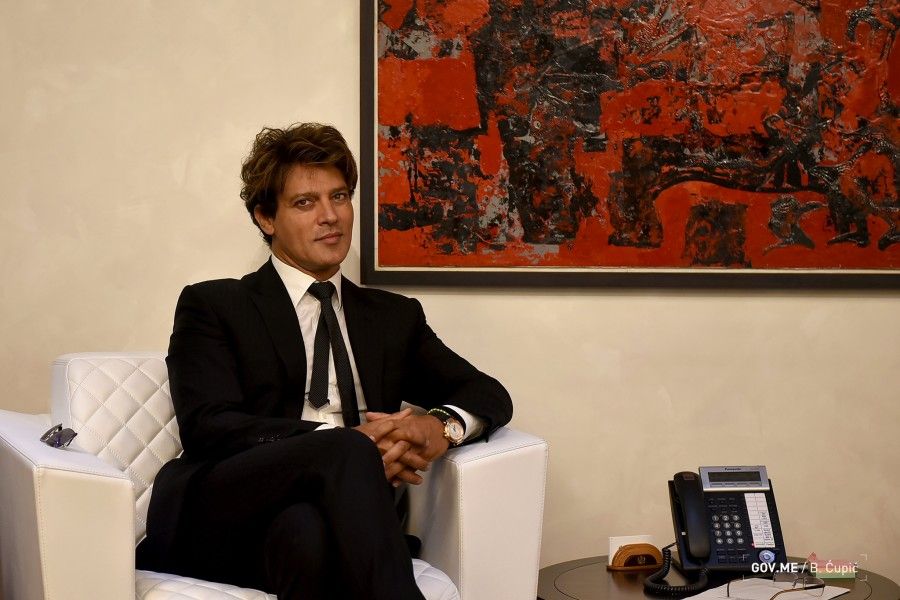 Garko is on a working trip of several days in Montenegro. Photo: Gov.me
Garko was grateful for the trust placed in him, and the opportunity to contribute to the development of Montenegrin cinema. He highlighted that Montenegro, with its natural beauty and the proximity of sea and mountains in a small territory, is of interest to all in the cinema industry.
Culture Minister Aleksandar Bogdanović also attended the meeting, introducing participants to projects through which the government hopes to encourage producers and co-producers to come to Montenegro and invest in the sector here.
Garko is visiting Montenegro for a working visit of several days, during which he will be introduced to the capacity of the film industry in the country, potential for foreign filming, and incentives for foreign producers.
Source: rtcg.me