30 August 2019 - Prime Minister of Montenegro Duško Marković congratulated citizens and the local leadership of Tuzi on the Municipality Day and said that the Government will support the development of Tuzi in order for it to become a prosperous and sustainable local government.
The Prime Minister of Montenegro Duško Marković discussed the potentials and projects in the youngest Montenegrin municipality with Mayor of Tuzi Nik Djeljoša, President of the Municipal Assembly Fadil Kajošaj, Vice President of the Municipality Ivan Ivanaj and head of the Municipality Property Directorate Elvisa Redžematović.
Both sides pointed out the importance of further development of infrastructure. The Tuzi leaders emphasised the significance and the need to develop detailed urban plans that are a prerequisite for the continuation of the legalisation process, but also form the basis for the realisation of numerous announced investments, primarily from the diaspora.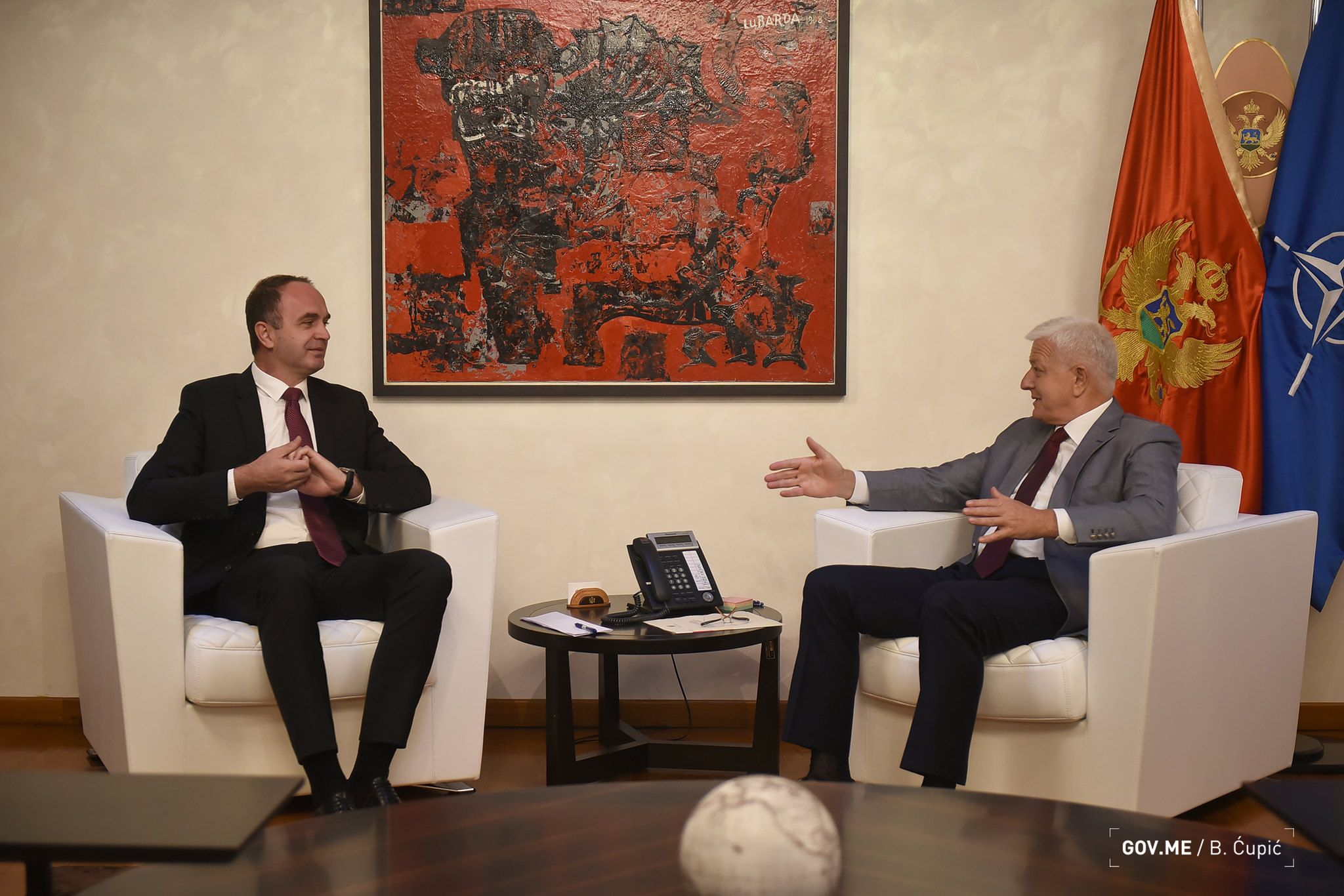 The Prime Minister of Montenegro Duško Marković emphasised the importance of the implementation of the ongoing capital projects, adding that other projects of interest to the local government and the population of Tuzi will be considered to be involved in the 2020 Capital Budget, as stated in Prime Minister's Office report.
The meeting stressed that Montenegro is building its future on traditional coexistence and understanding of diversity.
It is in that context that the Government of Montenegro expects the state symbols to be respected in Tuzi and in every other space because that preserves harmony, reputation and dignity of Montenegro and all its citizens.
Read more news about lifestyle in Montenegro at TMN's dedicated page.