Nikola, Stefan, and Filip have raised 1,200 euros for the treatment of the little boy Vanja after swimming from Skolj to Pizana.
Ten-year-old Nikola Bozovic and Stefan Sundek and eight-year-old Filip Bozovic, with their accomplishment modeled by their fellow citizen Luka Vuckovic, have shown that they have a big heart and that there is hope for today's society.
The brave young boys arrived to Pizana after half an hour of swimming, where they were greeted by Luka Vuckovic, Petar Antonioli and Dejan Pribilovic, who just a few days ago raised more than 10,000 euros by swimming a 17-kilometer route from Przno to Ploce.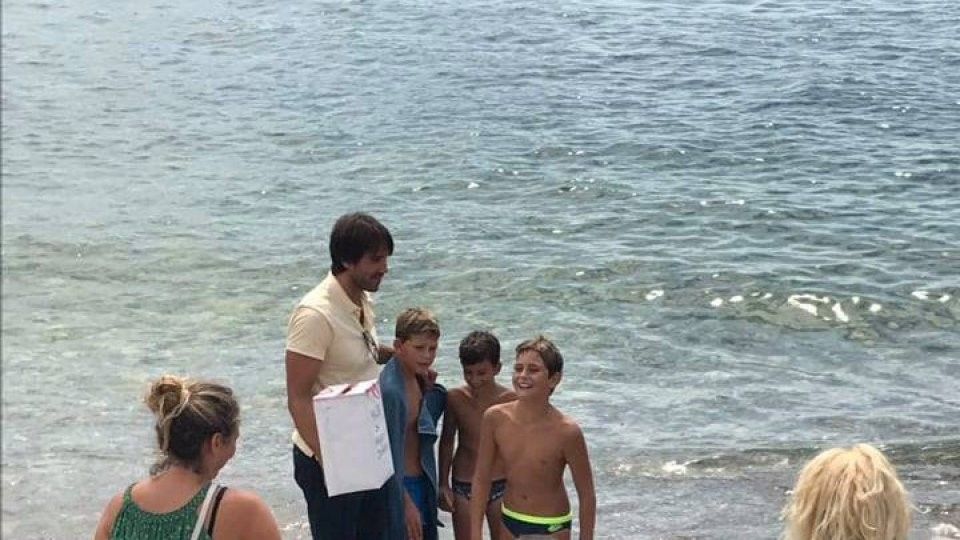 Apart from them, the boys were also greeted by the director of WC Budva Nenad Franeta, their first coach Sandra Kapicic, families and citizens.
Vanja Jovanovic suffers from a rare disease that requires a series of surgeries in France.
Text by RTV Budva, on August 24th, 2019, read more at CdM