That fun time is not guaranteed only on the beaches of Ibiza, Mykonos and other elite islands and that Montenegro can compete with world party destinations, was proved by the spectacular "White Wine Party" organized by Plantaze at Q2 beach bar in Sutomore.
Superb wines, a fantastic beach setting, great performers, a multitude of positive vibes, smiles and creative content justified the announcement of this event as the best summer party on the coast and in the general opinion of those who attended something never seen before on this part of our Riviera.
The spectacular 16-meter-long seaside stage, with glamorous light effects, made Sutomore coast look like an elite resort of the world jet set that night, where you come solely to have a good time.
The rich music program, in charge of regionals and local performers spiced up with professional dancers and players with fire, was a real refreshment on a hot Saturday night.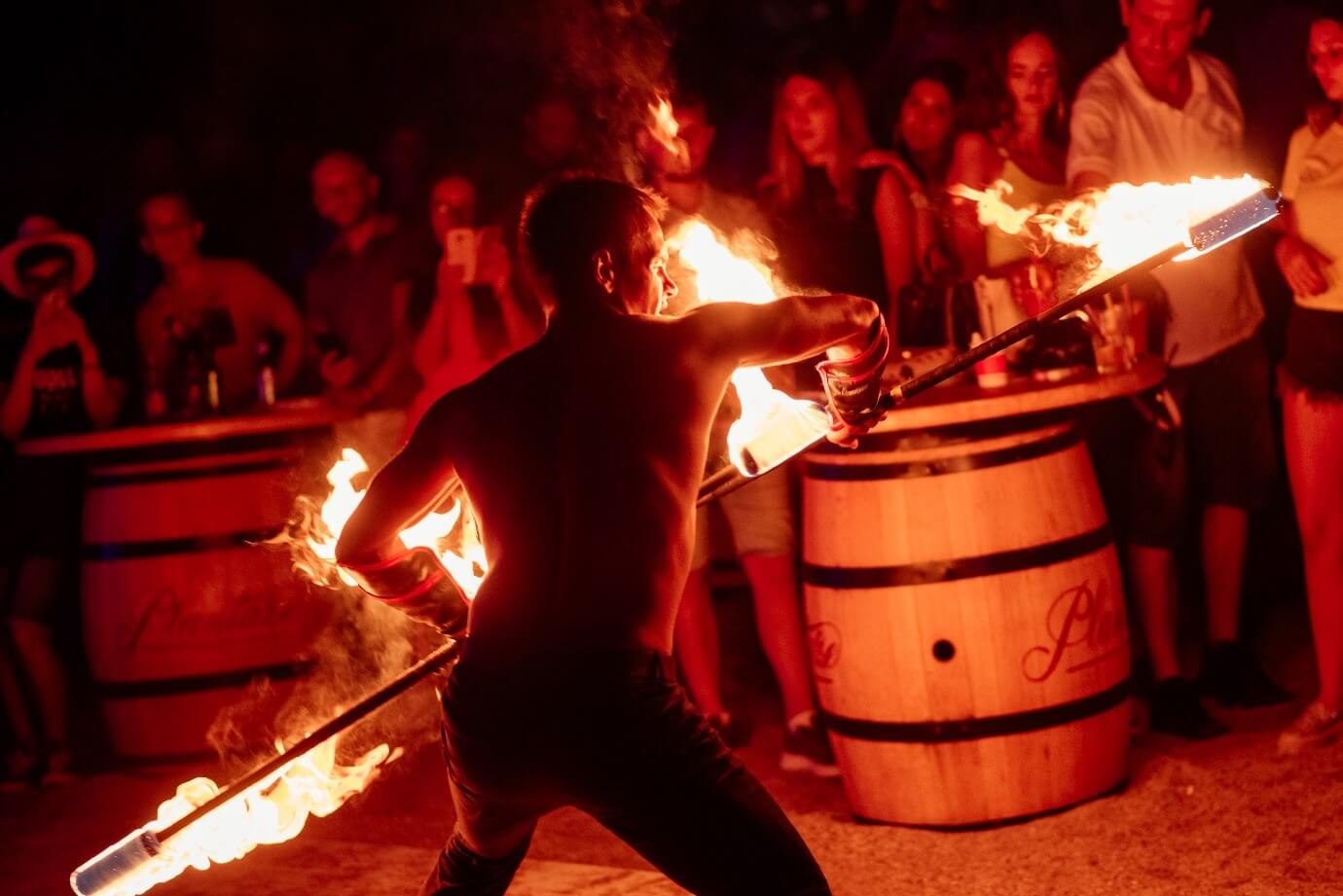 Party in Sutomore
Throughout the set of the unique and energetic duo Sax's N'Groove, whose performances are enjoyed by audiences all over Europe and which in a short time became synonymous for a good party, with the sounds of modern musical directions accompanied by saxophones, the whole coast danced.
Many famous people from the Montenegrin and regional jet sets enjoyed the top white wines awarded at the world's largest competitions, as well as the cocktails specially created by Plantaze for this summer season.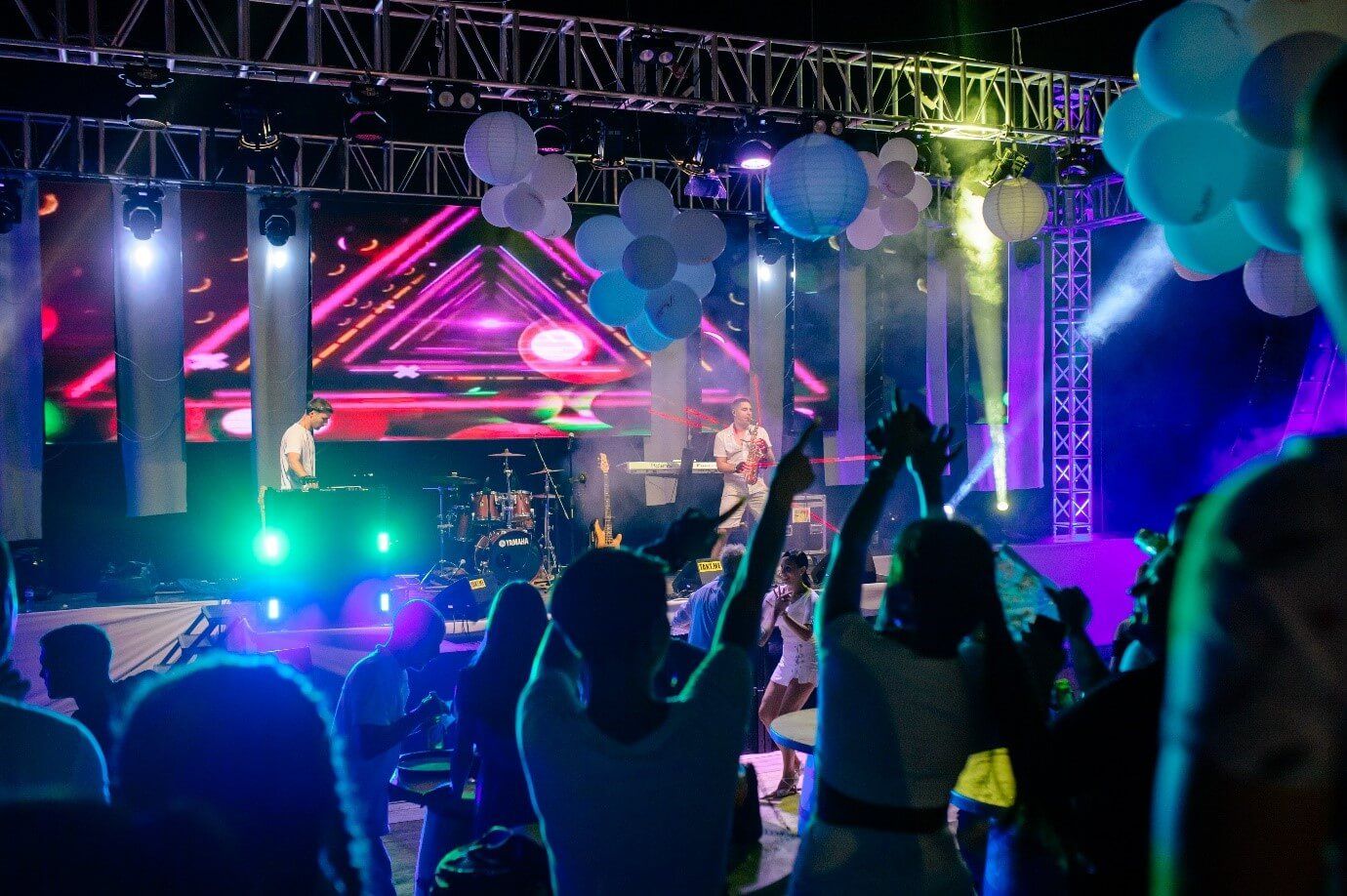 Party in Sutomore
Numerous visitors, as well as business partners of the company Plantaze, including guests from Serbia, Bosnia and Herzegovina, did not hide their enthusiasm for the complete organization and good fun, which they themselves will remember as one of the best they have been to.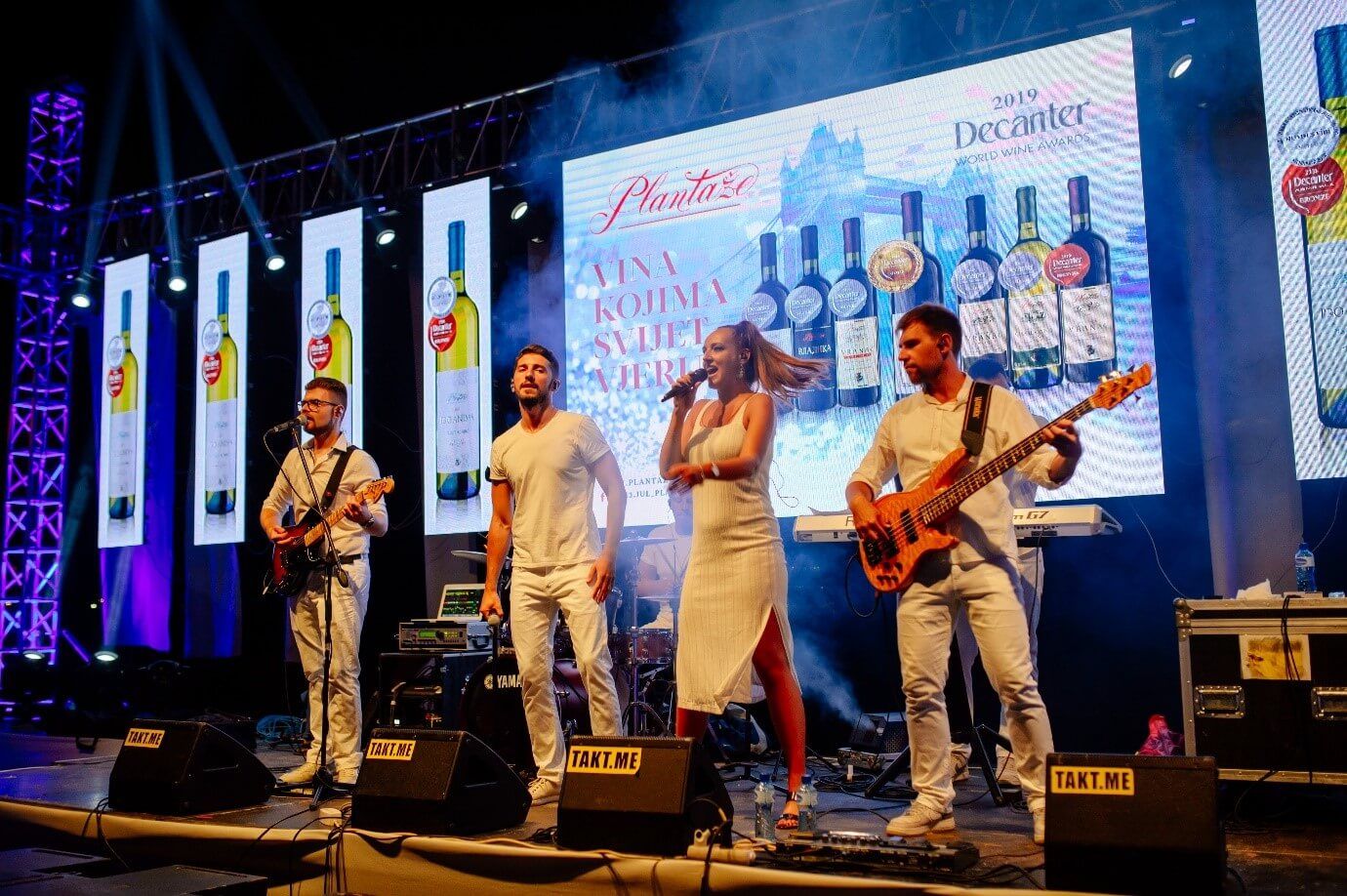 Party in Sutomore
The party of the summer lasted until late into the night and the combination of the best Montenegrin brands proved to be a guarantee of great fun and a good time. The night at Q2 was illuminated by the white clothing choices of guests and the splendor of the award-winning Plantaze wines. As a regional leader in the wine industry, Plantaze follows the world trends, so White Party is certainly one of the concepts of entertainment that will continue to be organized in the upcoming seasons.
Text by Promo, on August 16th, 2019, read more at Vijesti